Thai Exports Suffer 10th Month of Decline Amid Global Economic Challenges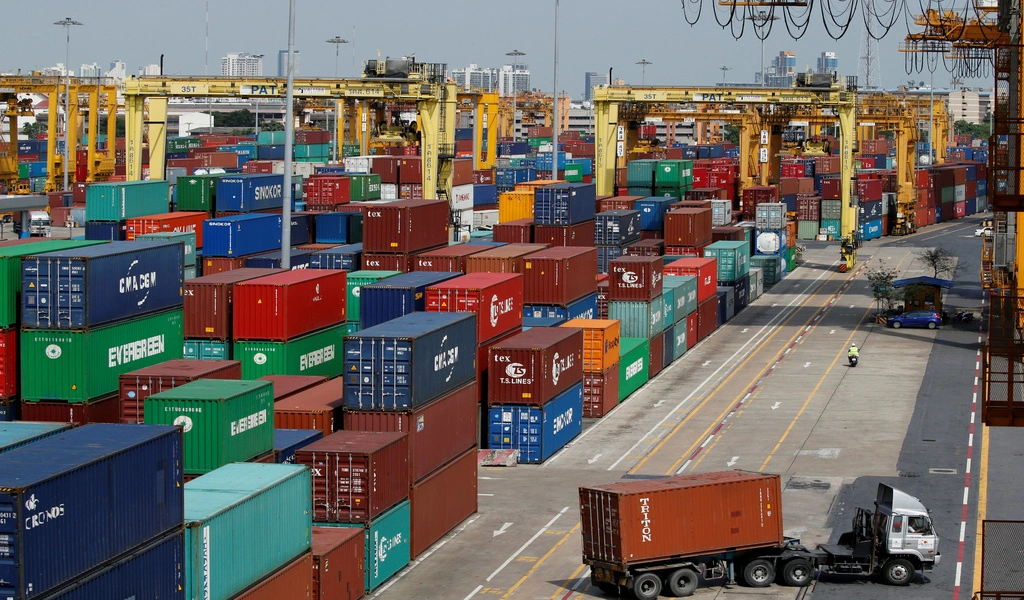 (CTN News) – Thai exports sector faced another setback in a recurring trend as July marked the 10th successive month of declining exports. The primary drivers behind this decline were the diminishing global commodity prices, which have been slipping since the onset of the Russia-Ukraine conflict last year.
The prolonged slump in Thai exports can be attributed to various factors. Notably, the plunge in global commodity prices, which soared earlier due to geopolitical tensions, has severely impacted export revenues.
Furthermore, high-interest rates and stringent lending conditions have led to a slowdown in consumer spending. This has been further exacerbated by weak global demand, casting a shadow over the export-oriented economy.
July Exports Fall by 6.2%, Imports Shrink by 11.1%
The latest export data paints a challenging picture for Thailand's trade. In July, custom-based Thai exports recorded a notable reduction of 6.2% compared to the previous year. This decline was far more pronounced than the expected average drop of 0.75%, as predicted by a Reuters poll.
The month-on-month comparison with June showed exports plunging by 10.8%. July's export value stood at US$22.14 billion, down from the US$23.6 billion recorded in the prior year. Imports followed suit, contracting by 11.1% to US$24.1 billion, resulting in a trade deficit of US$1.97 billion.
Despite the persistent downturn, the Ministry of Commerce remains steadfast in its 1-2% growth target. Keerati Rushchano, the Permanent Secretary of the Ministry of Commerce, considers this target a dynamic goal.
The initial seven months of the year have seen a substantial contraction of 5.5% in Thai exports. Keerati pointed out that China, a significant contributor to the global economy, is grappling with a slow recovery marked by subdued domestic consumption, largely due to declining business confidence.
In July, exports of agricultural and agro-industrial products witnessed a sharp decline of 9.6% year-on-year, amounting to US$3.98 billion. Simultaneously, industrial product exports dwindled by 3.4%, totaling US$17.4 billion.
The July export performance is partly attributed to the elevated baseline established in the same period of the previous year when exports were valued at US$23.6 billion.
Keerati highlighted that the July figures are relatively robust considering the prevailing international headwinds, including a global economic slowdown, a sluggish Chinese recovery, and geopolitical conflicts.
Anticipated Recovery, Railways, and Export Expansion
Looking ahead to the remainder of the year, Keerati anticipates a gradual recovery in the coming months, even amid economic slowdowns in crucial trading partners, reduced production and consumption, challenges impacting production costs, and fluctuations in currency values.
The resurgence of trading partners' service sectors and the escalating trade tension between the US and China have prompted partners to turn to Thailand for certain electronic products as an alternative to the Chinese market.
Additionally, the new Thailand-Laos-China railway is poised to enhance export opportunities in the latter half of 2023 through more efficient transport.
Chaichan Chareonsuk, Chairman of the Thai National Shippers' Council, expresses optimism about exports rebounding into positive territory during the fourth quarter.
He points to positive factors such as the easing chip shortage in car production and improved export operations management at Laem Chabang Port, which significantly boosted car exports in July.
Chaichan also identifies export products with potential for expansion in the latter part of the year, including automobiles and components, rice, and sugar.
In conclusion, the challenges faced by Thailand's export sector are undeniable, yet cautious optimism prevails with prospects of gradual recovery, strategic initiatives, and the anticipation of favorable developments in key industries.