Thai Community Leader Kills himself after his Attempt to Murder his ex-wife Fails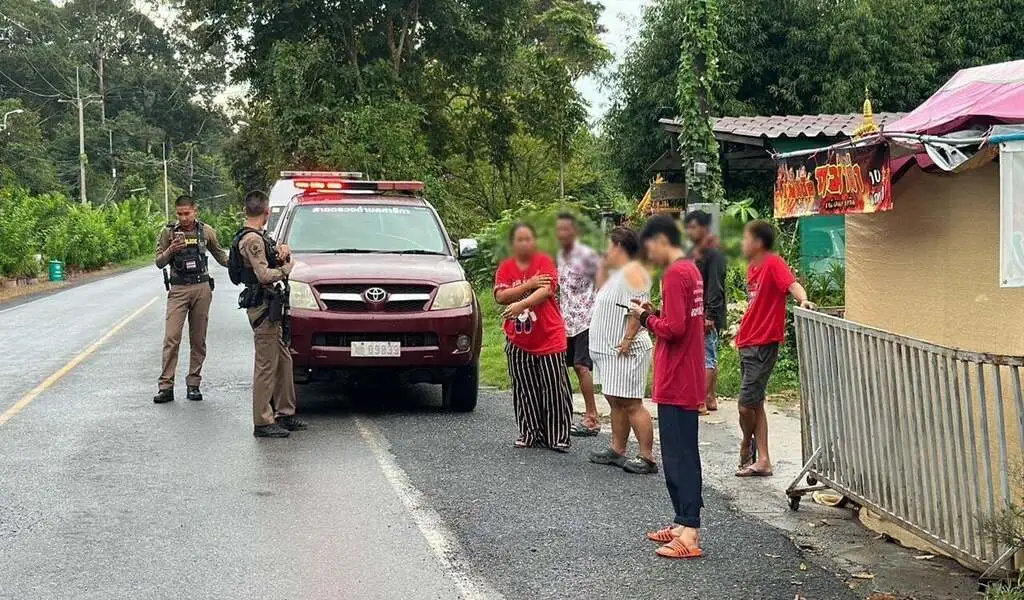 (CTN News) – After a botched attempt to murder his ex-wife at a school, a Thai community leader committed suicide at his home in the central province of Nakhon Nayok.
After the school shooting incident at around 3 p.m. yesterday, October 30, the director of Wang Phan Thip Phantaram School notified authorities at Mueang Nakhon Nayok Police Station.
Officers arrived on the scene to find a bullet hole in a classroom wall and a round shell on the floor.
Community leader Pranom Bootsaeng, according to a teacher who observed the incident, parked his vehicle on the school's football pitch. He then got out of the car and walked straight to the classroom where her colleague, Pranom's ex-wife, was working.
Pranom attempted to shoot his ex-wife, but the bullet missed her. The victim then fled the scene and went into hiding. Pranom dashed back to his car and exited the campus. Fortunately, no one was hurt in the incident.
The school did not say whether any children were present in the classroom at the time. Pranom called a relative and told him he was about to commit suicide and that he wanted the relative to pick up his body from his house.
Surrender
The relative persuaded Pranom to stay at home and urged him to surrender. Pranom agreed and requested that the district chief accompany him to the police station. Pranom then proceeded to his superior's district office.
Chumponphat Laohapanish, the district chief, consented to accompany Pranom, and the two went to the police station in separate automobiles. Pranom, on the other hand, reversed course and drove to his house instead of the police station. When he arrived, he jumped out of the car, went inside, and shot himself in the head.
Pranom was promptly taken to the hospital by the district chief, where he died.
Pranom, according to Matichon, had recently gotten a permit to purchase a handgun. When the incident occurred, his permit to carry and use the pistol had not yet been issued.
Please contact the Samaritans of Thailand 24-hour hotlines at 02 713 6791 (English), 02 713 6793 (Thai), or the Thai Mental Health Hotline at 1323 (Thai) if you or someone you know is experiencing emotional distress.
Please reach out to your companions or family members if you are experiencing loneliness, stress, or depression at this time. Seek assistance.
Related CTN News:
China's Xi Tells Women to Have More Babies as Birth Rates Collapse