A Foreign Man was found Dead in a Phuket Hotel with 4 Stab Wounds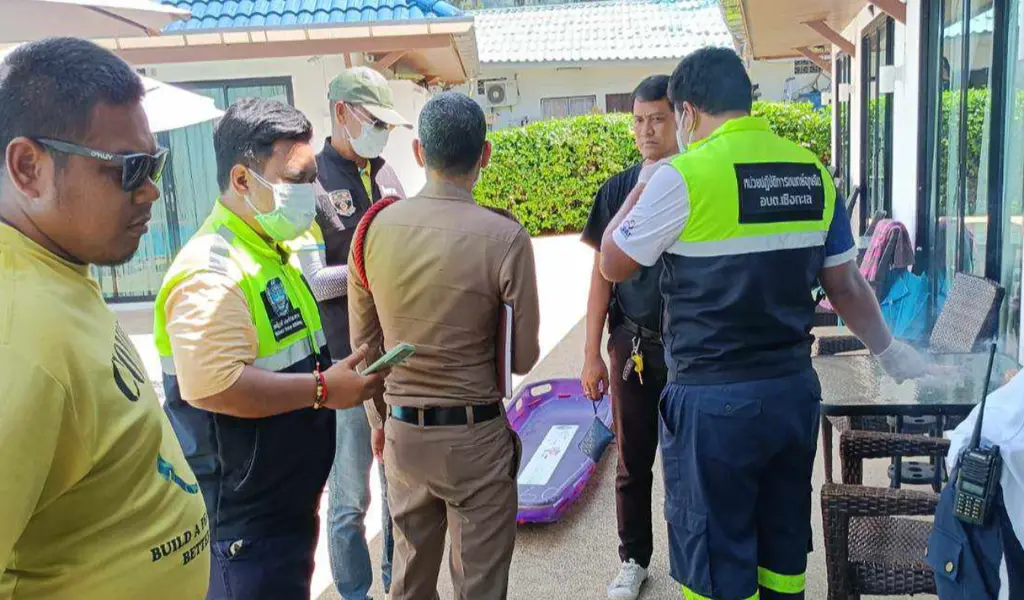 (CTN News) – In a hotel room in Phuket, a maid discovered the dead body of a foreign male with stab wounds to the neck. There was no evidence of theft or struggle.
In the bathroom, a material comparable to crystal meth was discovered. At around 9.30 a.m. yesterday, October 30, the hotel maid reported her horrifying finding to police at Cheng Talay Police Station.
She explained that she had passed past the hotel room and was struck by a horrible stench emanating from within. According to the maid, Jarez never closed his door and only let the maid clean when he wanted.
She knocked but received no response, so she entered the room and discovered the dead body.
Police examined the room and discovered two passports, one from the United States and one from Costa Rica, which identified the dead as Daniel James Artus Jarez, 35.
Jarez was expected to die many days before his finding since his body was decomposing. Jarez was stabbed four times on the left side of his neck, and a 25-centimeter battle knife with a needlepoint was discovered beside his body.
Jarez's items left in the room included a laptop, a tablet, two mobile phones, passports, four bags, four pieces of baggage, diving equipment, Muay Thai clothing, and 6,000 baht in cash.
Officers also discovered cannabis and drug paraphernalia, as well as a substance comparable to crystal meth in a plastic zip-lock bag. However, officials did not confirm whether the material was an unlawful drug.
Jarez had been staying at the hotel since August 30, according to the hotel management. He paid 15,000 baht for the first month and 42,000 baht for the next three months.
According to the boss, Jarez appeared to be a sociable individual at first. Every day, he would leave the hotel to do scuba diving and Muay Thai.
However, a dramatic change occurred when he began retiring to his room and gradually increasing his alcohol use. Jarez was last seen on October 26 at a fruit smoothie shop near the hotel, according to the manager.
Officers sent his body to Vachira Phuket Hospital for an autopsy in order to identify the cause of death.
Related CTN News: