Ohio Voters Reject Issue 1: Proposed Constitutional Change Faces Setback
(CTN NEWS) – On Tuesday night, as reported by the Associated Press, Ohio voters have successfully rejected Issue 1. The "no" vote signifies the defeat of a proposed constitutional alteration aimed at increasing the difficulty of passing future amendments to the Ohio Constitution.
Consequently, an amendment seeking to establish abortion rights within the state's constitution will now require approval by a margin of 50% plus one when it faces a vote this coming November.
Unprecedented Voter Turnout in Ohio's Special August Election: Republican Lawmakers Navigate Shift in Strategy
In a surprising turn, a larger-than-anticipated proportion of Ohio's registered voters participated in the special August election, a move orchestrated by state lawmakers with a supermajority of Republicans who hold anti-abortion stances.
Interestingly, some of these legislators had only a few months ago endorsed a measure that eliminated the majority of August special elections due to their low turnout and significant expenses.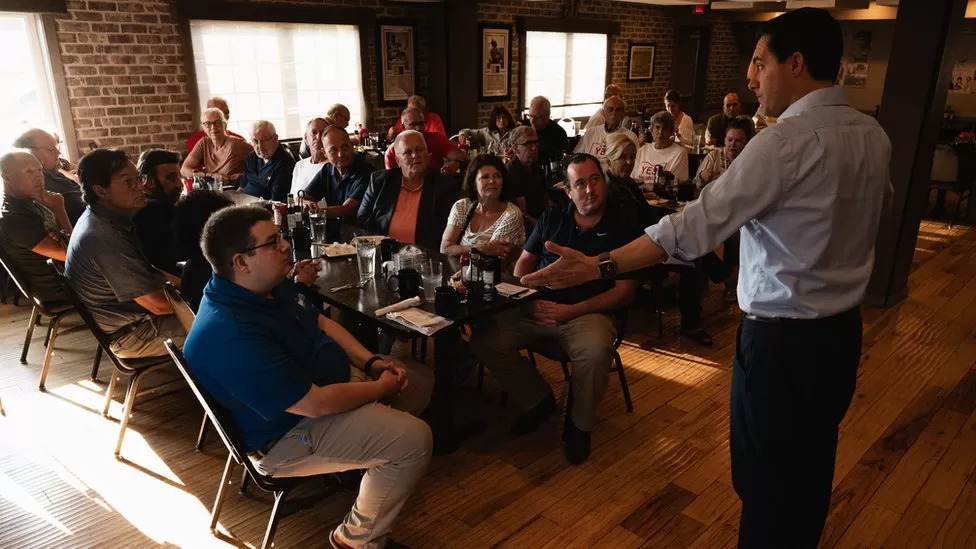 However, faced with the inability to secure passage of a resolution in time for inclusion in the May primary ballot, these lawmakers shifted their attention towards the August timeline.
After facing legal action from opponents, the Ohio Supreme Court, predominantly composed of Republican justices, ruled that the special election on Tuesday could proceed.
This decision was based on the understanding that the recently enacted law against August special elections did not pertain to lawmakers seeking to present a constitutional amendment for voters' consideration.
Notably, on Tuesday morning, certain polling locations encountered issues.
Challenges Faced by Ohio Issue 1 Voters: Confusion Over Photo ID Requirement and Curbside Voting Issues
According to Nazek Hatasha, the Policy Affairs Manager at the Ohio League of Women Voters, there were instances where poll workers turned away voters due to confusion surrounding a photo ID requirement, which was also a component of the law that prohibited most August special elections.
"Some voters possessed valid identification but were rejected due to having a driver's license that hadn't expired but lacked a current address," Hatasha explained.
Hatasha noted issues related to curbside voting signage at numerous polling sites. This confusion led voters in need of assistance to struggle with locating proper parking or accessing the designated service.
Furthermore, challenges emerged with lines forming at polling locations, particularly in urban areas where precincts had been either relocated or consolidated.
Anticipating a shortage of poll workers in certain areas, it was known prior to the election that the state hadn't reached its poll worker target. Hatasha emphasized that introducing the new voter ID law compounded the already demanding situation.
"Whether a poll worker is seasoned or new, comprehensive training is absolutely necessary," Hatasha remarked.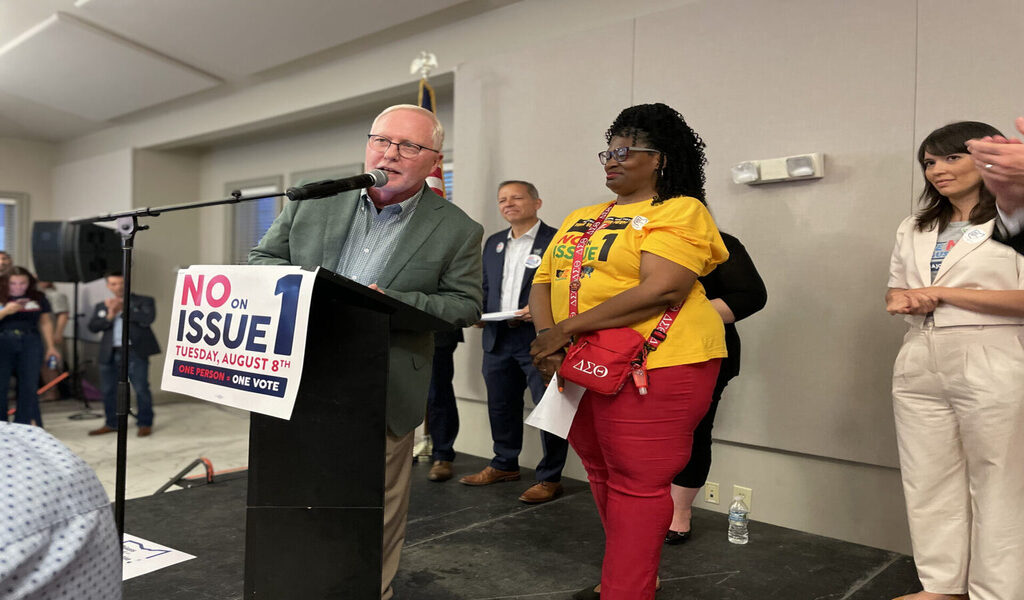 Poll Worker Shortages and Scanner Challenges Impact Ohio Election, Yet High Turnout Defies Predictions
Mike West, who oversees the outreach department at the Cuyahoga County Board of Elections, acknowledged difficulties in recruiting sufficient poll workers for the election. The presence of new voter laws and voting machines further complicated matters.
"Some locations encountered brief delays in initializing the scanners, as they are entirely new devices and the operating procedures are unfamiliar to our poll workers," West elaborated.
West clarified that the scanner issues did not lead to any significant delays, and all scanners operated as intended. Summit County experienced comparable scanner problems, but these were addressed early in the day.
The voter turnout for this election surpassed expectations. Certain Republican officials had predicted that the focus on Issue 1 would amplify voter participation.
Nonetheless, in the lead-up to early voting, Republican Secretary of State Frank LaRose, a prominent advocate for Issue 1, mentioned that he wouldn't be taken aback if the turnout resembled that of the previous year's legislative primary.
In August 2022, the statewide turnout for that vote stood at 7.9%.
Early voting on Issue 1 played a role in boosting turnout figures this time. Almost 700,000 Ohio residents cast their votes early – a number five times higher than the overall turnout in the previous August.
RELATED CTN NEWS:
Italian Banking Stocks Tumble As Government Approves 40% Windfall Tax For 2023
FDA Approval: First-Ever Pill To Combat Postpartum Depression Receives Federal Nod
Pakistan Ex-PM Imran Khan Arrested After Conviction In Toshakhana Case: Faces Three-Year Jail Term