Shocking Case: Accused Zuberi Charged With Kidnapping And Holding Victim In Cinderblock Cell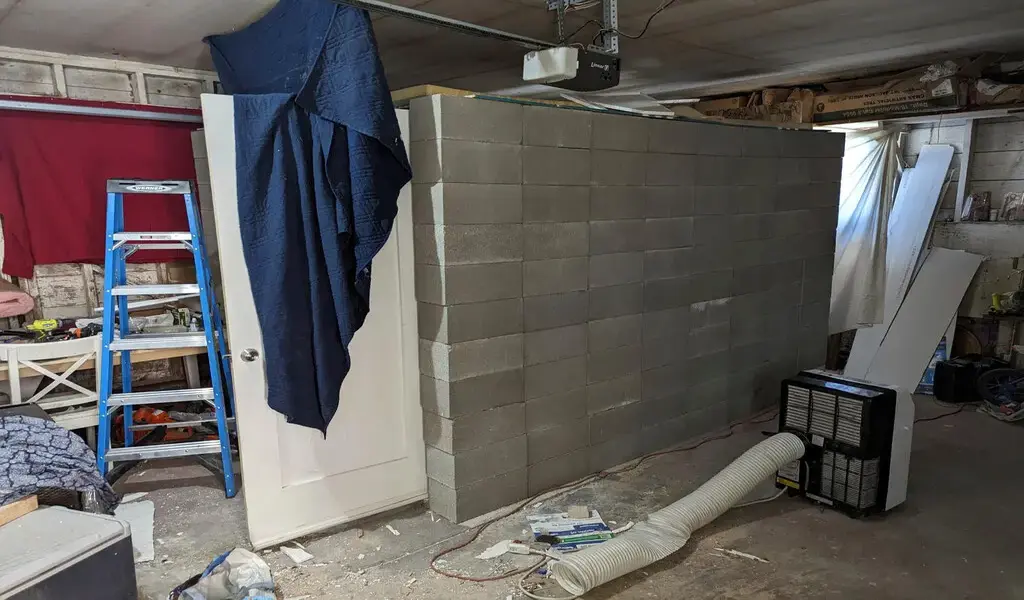 (CTN NEWS) – In a shocking and horrifying incident, the FBI has reported that a 29-year-old man named Negasi Zuberi, currently in federal custody, stands accused of kidnapping a woman in Washington state.
The gravity of the situation deepens as it comes to light that he violently assaulted her and held her captive in a cinderblock cell within his residence located in Klamath Falls, Oregon.
This appalling individual, Negasi Zuberi, has a disturbing history as a violent sexual assault offender, and investigators believe that his sinister activities may have extended across multiple states, suggesting there might be other victims involved in this chilling case.
The grim tale unfolds on July 16 when a brave Washington woman managed to escape from Zuberi's clutches, breaking free from the horrors of his abode in Klamath Falls.
According to her harrowing account, Zuberi had abducted her, subjected her to sexual assault, and kept her confined in a homemade cell situated in his garage.
Assistant Special Agent in Charge Stephanie Shark, representing the FBI Portland Field Office, conveyed her distress over the matter, acknowledging the courage of the escaped victim for potentially safeguarding future victims.
However, the revelation casts a darker shadow as they have now established connections linking Zuberi to additional violent sexual assaults in at least four states, leaving the haunting possibility of even more victims yet to be discovered.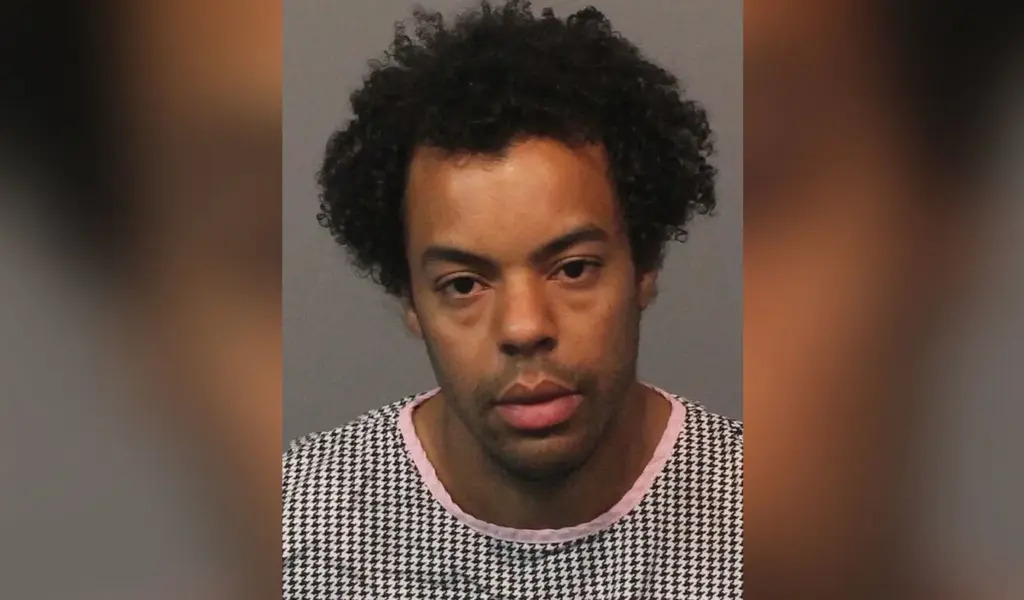 Multi-State Resident Zuberi Indicted on Charges of Interstate Kidnapping and Sexual Activity Transport
Investigators report that Zuberi, who uses the aliases Sakima, Justin Hyche, and Justin Kouassi, has resided in ten different states during the past decade.
Recently, on Wednesday, a federal grand jury indicted Zuberi on charges related to interstate kidnapping and transporting an individual across state lines with the intention of engaging in criminal sexual activity.
According to investigators, Zuberi traveled to Seattle and, around midnight on July 15, allegedly sought the services of a prostitute. Pretending to be an undercover police officer, he purportedly restrained the woman using handcuffs and leg irons while holding a Taser.
Zuberi then drove approximately 450 miles back to Klamath Falls, with the woman in the back seat of his car, during which he is accused of sexually assaulting her.
Based on court documents, Zuberi used a sweatshirt to cover the woman's head before taking her out of the car and forcing her into his residence on North El Dorado Avenue in Klamath Falls.
Once inside, he reportedly confined the woman to a makeshift cell in his garage, constructed from cinder blocks and a metal door that couldn't be opened from the inside.
During Zuberi's absence, the woman bravely attempted to escape. After a day in captivity, she repeatedly struck the metal door with her hands until they were bloody, managing to break it open and gain her freedom.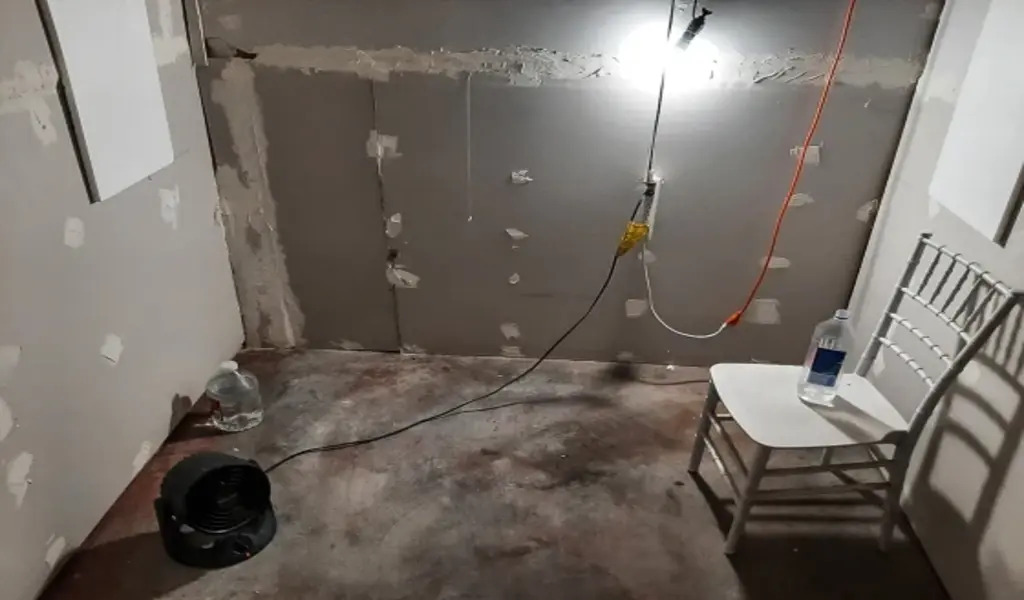 Survivor's Escape Leads to Discovery of Holding Cell; Zuberi Apprehended in Reno Standoff
The survivor recounted that once she managed to escape from the cell, she found Zuberi's handgun inside his vehicle and fled the residence. Desperate to seek help, she flagged down a passing driver who promptly called 911.
Later on, the survivor cooperated with law enforcement and led them to the house where she was held captive. At the scene, officers discovered the woman's blood on the fence she climbed over during her escape.
Additionally, she provided a description of her captor that matched Zuberi's identity.
Following interviews with Zuberi's wife and neighbors, as well as a thorough database search, the police confirmed that he was indeed the suspect associated with the home.
On July 16, a search warrant was issued for Zuberi's Klamath Falls residence, and in the garage, officers found the cinderblock cell as described by the survivor. Her purse was also found nearby.
Zuberi was traced to Reno, Nevada, using cell phone GPS data, and was apprehended after a brief standoff with the police. During the encounter, he attempted to harm himself and destroy his phone, but eventually, he surrendered and was taken into custody.
At the time of his arrest, Zuberi was with his wife and at least one child.
Straight out of a horror movie.

The FBI is asking for the public's help in identifying potential victims of a violent sexual assault offender after a woman was found locked in a cinderblock cell in Klamath Falls. Luckily she was able to escape.

29-year-old, Negasi Zuberi (aka… pic.twitter.com/5UtNdF52kZ

— Emily Girsch (@EmilyGirsch) August 2, 2023
FBI Links Zuberi to Multiple Sexual Assaults; Urges Potential Victims to Come Forward
The FBI has linked Zuberi to four more sexual assaults and is seeking additional victims who may have experienced similar crimes.
According to investigators, he employed various methods to control his victims, including impersonating an officer and drugging their drinks, while threatening them with retaliation if they reported his actions.
In the past decade, Zuberi resided in several states, including California, Washington, Oregon, Colorado, Utah, Florida, New York, New Jersey, Alabama, and Nevada.
Anyone who believes they may have been a victim or has relevant information about Zuberi (also known as Sakima) is urged to visit the website fbi.gov/SakimaVictims or call 1-800-CALL-FBI.
Zuberi made his first federal court appearance on July 26 in Nevada and is currently held until extradition to Oregon.
The U.S. Attorney's Office – District of Oregon has stated that interstate kidnapping could result in a life sentence in federal prison, while transporting an individual across state lines with the intent to engage in criminal sexual activity carries a maximum penalty of ten years in prison.
In response to the case, Asst. Special Agent in Charge Shark remarked, "This woman was kidnapped, chained, sexually assaulted, and locked in a cinderblock cell.
Her bravery and determination to break free may have spared other women from a similar nightmare. We are fortunate that she escaped and alerted authorities, leading to Zuberi's swift apprehension."
RELATED CTN NEWS:
Minnesota Joins the Ranks: Recreational Marijuana Legalized For Adults 21 And Older
Chinese Government Proposes Limiting Minors' Smartphone Screen Time With "Minor Mode"
FTX Founder Bankman-Fried's Legal Team Confronts Witness Intimidation Allegations With Fierce Defense