An Israeli Army Mission In Gaza Killed 'Numerous Terrorists' In The Al-Shati Camp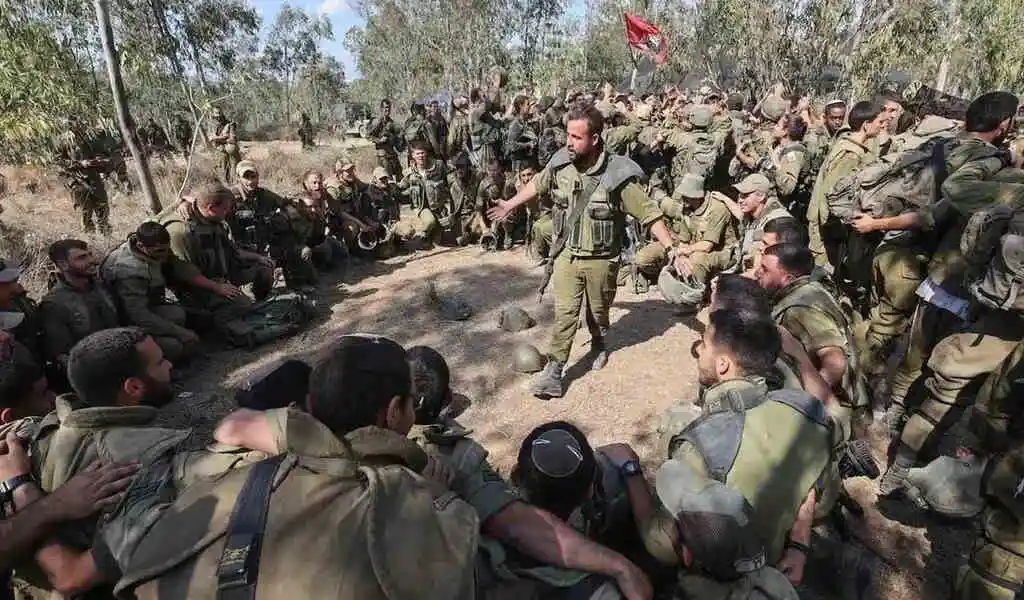 (CTN News) – The Israeli army told the press on Sunday that its troops started operating in the al-Shati camp in the northern Gaza Strip over the course of the past day, during which they killed "numerous terrorists" and uncovered a large number of "terrorist" infrastructures.
In the midst of a battle with the terrorists, [Israeli army] troops were able to locate civilians in a building located in the area that were residing in the building at the time. As the [Israeli army] secured an evacuation route for the civilians, terrorists fired at the troops from the outer perimeter of the area as the civilians were evacuating.
As the civilians were fleeing, the troops shot back at the terrorists. According to a statement released by Israel's army, the troops responded with light weapons fire and tanks in order to protect the evacuation route, in order to kill the terrorists.
In another battle that took place not too long ago, the Israeli army "identified a terrorist cell barricaded inside a house in the area that posed a threat to the forces." In response, the Israeli army sent an aircraft straight at the "terrorists," killing them. Further, following a report that an anti-tank missile had been launched from a weapons storage facility inside a building, a fighter jet was dispatched to strike the source of the fire.
In the northern Gaza Strip on Saturday, Israeli army troops conducted an operation in order to identify "terrorists" in the area. In response, Israeli forces launched a drone at the area and killed the terrorists.
Palestinian officials have reported that fighting was intensifying near Gaza City's overcrowded hospitals over the weekend.
The Israeli military continues its relentless bombardment of and military siege of the Al Shifa Medical Complex in Gaza City, the largest hospital in the Gaza Strip, according to the state news agency WAFA.
In the aftermath of the constant bombardment and military siege, thousands of people have been trapped and warned of an imminent humanitarian catastrophe.
According to a statement issued on Telegram on Saturday, the Quds Brigades, the armed wing of the Palestinian Islamic Jihad movement, claimed that on Saturday its fighters were confronted by soldiers of the Israeli army near al-Shifa hospital and the nearby Nasr neighborhood as well as al-Shati refugee camp.
The al-Qassam Brigades' fighters clashed with Israeli forces on Friday evening in the Nasr Street area northeast of al-Shifa hospital, where Hamas' armed wing is located.
SEE ALSO:
Record-Breaking Pro-Palestine Rally in London Against Gaza war