Gaza Death Toll Crosses 8,000, Half Of Them Children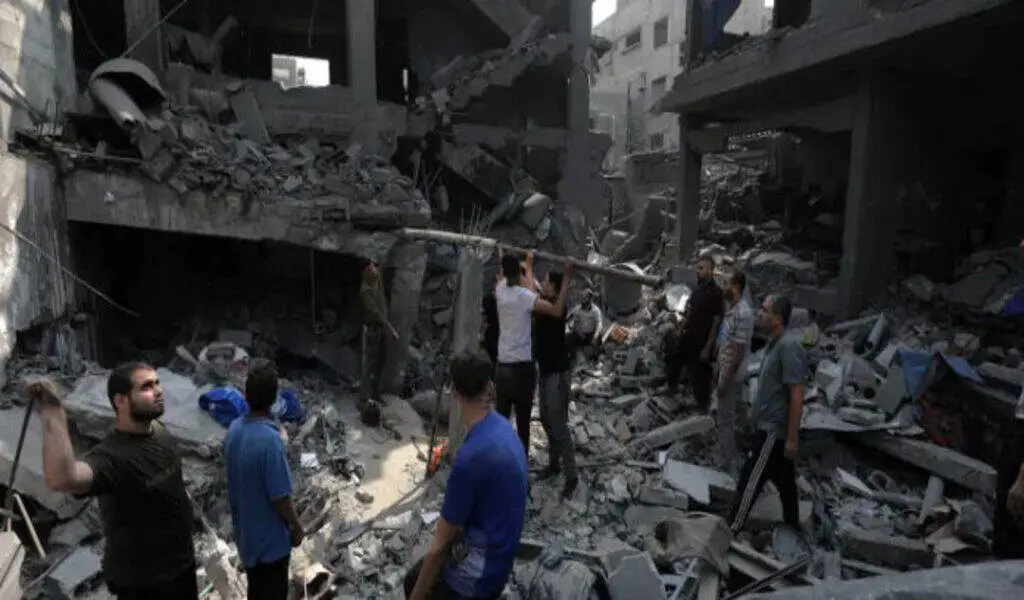 (CTN News) – The Gaza health ministry reported that more than 8,000 Palestinians have died in the Palestinian territory since the start of the current conflict with Israel on October 7 of this year.
According to the ministry of foreign affairs, the Israeli aggression has resulted in more than 8,000 deaths, half of which are children.
There has been a restoration of internet connectivity in the Strip, the global network monitor Netblocks reported Sunday, almost two days after the network had been cut off due to heavy Israeli bombardment.
In a post written by X, the company behind Twitter, which was formerly known as X, the company wrote, "Real-time network data shows that internet connectivity is being restored throughout the #Gaza Strip," according to the company.
According to an AFP employee who was in Gaza City shortly after 4am (0200 GMT), he had been able to access the internet and had been able to contact people in southern by phone as well.
The Gaza Strip has been deprived of internet and phone access since Friday, when Israel bombarded the territory with rockets.
Israeli Prime Minister Benjamin Netanyahu has said that the fighting in the Gaza Strip will continue for a long period of time, as the Israeli ground forces have been conducting operations in the Palestinian territory for more than 24 hours now.
The war in the [Gaza] Strip will be long and difficult. We are prepared for that, Netanyahu said at a press conference after meeting families of hostages who have been held in Gaza since October 7.
Despite Israel's intensification of its assault on the enclave, negotiations between Israel and Hamas, which are being mediated by Qatar and aimed at deescalating fighting in Gaza, continued on Saturday, according to a source briefed on the negotiations.
Reuters reported that, although the talks have not broken down, they are going at a "much slower pace" than they were before the escalation on Friday evening, the source said, speaking on condition of anonymity because of the sensitive nature of the discussions.
There were few communications between defeated people and the outside world on Saturday as Israeli jets dropped more bombs on the Hamas-ruled Palestinian enclave and military chiefs said they were preparing for a long-threatened ground offensive.
In the past three weeks, Qatar has been conducting behind-the-scenes diplomacy with Hamas officials and Israel, with the aim of promoting peace and securing the release of more than 200 hostages that Hamas and other armed groups are holding in Gaza.
SEE ALSO:
Over 40 injured after Multiple Mass Shootings on Halloween Weekend