Over 40 injured after Multiple Mass Shootings on Halloween Weekend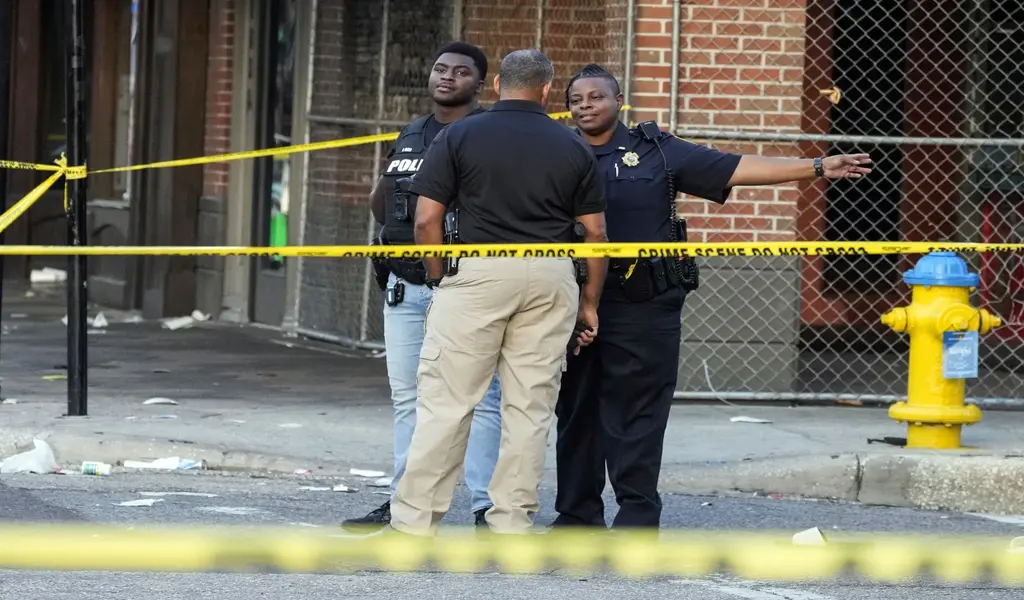 (CTN News) – In a tragic incident in Indianapolis, one person was killed, and eight others were shot during a Halloween weekend party. The Indianapolis Metropolitan Police Department responded to the chaotic scene early Sunday morning, finding over 100 people in attendance.
Tampa's Halloween Celebration Turns Deadly
Tampa witnessed a deadly shooting incident during Halloween celebrations in Ybor City. Two individuals lost their lives, and 18 others sustained injuries as a fight between two groups escalated, endangering numerous innocent bystanders.
Halloween Party in Chicago Descends into Chaos
In Chicago, a Halloween party in the North Lawndale neighborhood turned into a scene of violence when a fight erupted, leading to a suspect opening fire. A total of 15 individuals, aged 26 to 53, were shot and rushed to local hospitals, with two of them in critical condition.
Indianapolis Incident Details
During the Indianapolis incident, officers arrived at the party at 12 a.m. to the sound of gunshots and fleeing partygoers. Tragically, a woman lost her life, and all the victims were between 16 and 22 years old. Multiple firearms were found on the scene, leading to several detentions for questioning.
Tampa Shooting Chaos
In Tampa, the violence erupted just before 3 a.m. as a dispute between two groups spiraled out of control. Tampa Police Chief Lee Bercaw emphasized that hundreds of innocent people were caught in the crossfire. While one person turned himself in and is currently being questioned by police, another suspect is being sought. Authorities urge witnesses with video evidence to come forward.
Chicago's Halloween Horror
In Chicago, a Halloween party turned into a nightmare as a suspect began shooting during a fight at 1:15 a.m. Fifteen people, aged 26 to 53, were injured and transported to local hospitals. A 26-year-old woman and a 48-year-old man remain in critical condition. The suspect was apprehended shortly after the incident with a recovered handgun and is being questioned by detectives.