The Fed is 'Not Confident' It Has Reduced Inflation Enough, Powell Says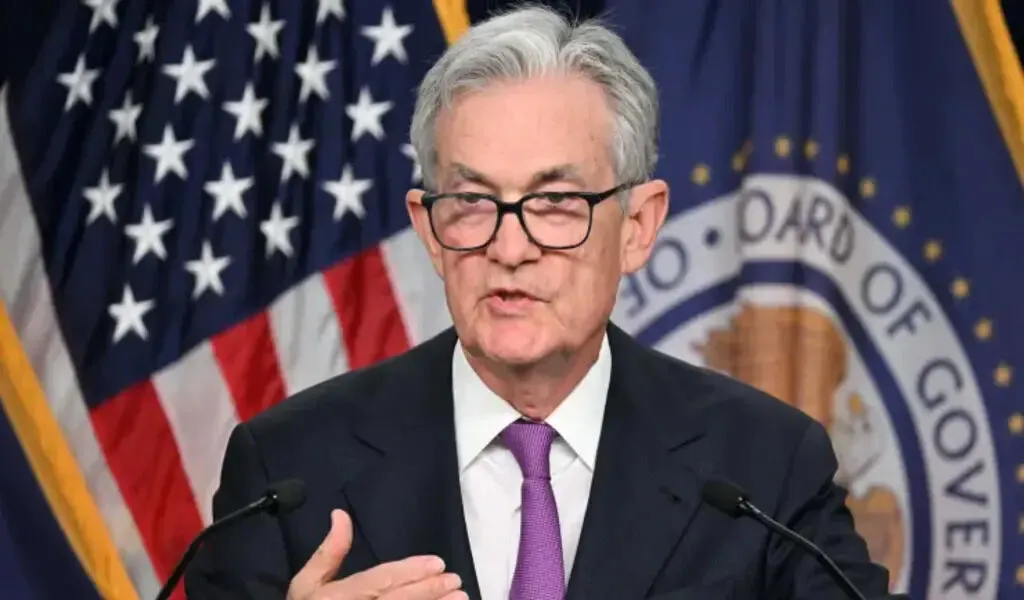 (CTN News) – Jerome Powell, chairman of the Federal Reserve, said Thursday that he and his colleagues are uncertain whether they have done enough to sustain inflationary trends.
After the central bank's decision to maintain benchmark interest rates for the past week, Powell made these remarks to an audience of the International Monetary Fund.
In his prepared remarks, he stated that the Federal Open Market Committee is committed to achieving a stance of monetary policy that is sufficiently restrictive to bring inflation down to 2 percent over time.
During Powell's public speech, protesters interrupted him for the second time in recent weeks. In the aftermath of briefly leaving the stage, he returned.
Although inflation remains well above the Federal Reserve's long-standing goal, it has also declined significantly since its peak during the first half of 2022. The Committee tightened monetary policy over the course of 11 rate hikes, reaching a target range of 5.25-5.5%. This was the most aggressive tightening of policy since the early 1980s.
The Fed's preferred inflation gauge, the core personal consumption expenditures price index, fell to 3.7% in February 2022 from 5.3% in February 2021. It was reported that the consumer price index, one of the most widely followed indicators, reached over 9% in June.
The Fed considers inflation to be "well above" its target level.
Although my colleagues and I are pleased to see this progress, we anticipate it will take some time before inflation is sustained below 2 percent.
Stocks on the Dow Jones Industrial Average were down nearly 200 points following the speech.
Powell has emphasized in recent speeches that the Fed may be cautious despite the risks of doing too much or too little.
As he said, we will not hesitate to tighten policy further if necessary in the future. Our approach must be cautious in order to avoid being misled by a few good months of data or overreacting to them, as it is important that we proceed cautiously."
The market generally believes that the Fed has finished raising interest rates.
According to CME Group, it appears unlikely that the FOMC will approve a final rate hike at its meeting on Dec. 12-13. In September, members of the committee projected an additional quarter percentage point increase for the following year.
Traders anticipate that the Federal Reserve will begin cutting in June of next year.
Powell stated that the economy has made progress. Gross domestic product increased by 4.9% annualized in the third quarter, but Powell anticipates moderate growth in the fourth quarter.
While the unemployment rate is low, it has increased by half a percentage point this year, a trend typically associated with recessions.
Fed chairman Powell indicated that the Fed is "aware" of the fact that a stronger-than-expected growth rate would undermine the Fed's inflation fight and "require policy responses from the Fed.".
It is expected that Jacques Polak will present a broader presentation at this year's Jacques Polak Annual Research Conference. He mentioned keeping interest rates near zero, which they were before the inflation spike, as a broad policy challenge. In Powell's opinion, zero-rate challenges will not become a reality for a long period of time.
SEE ALSO:
Overnight, Huobi Token's Price Jumped 25% Due To More Trading Volume