D-Day Landed 79 Years Ago. We'll Keep Honoring WWII Vets, Say Experts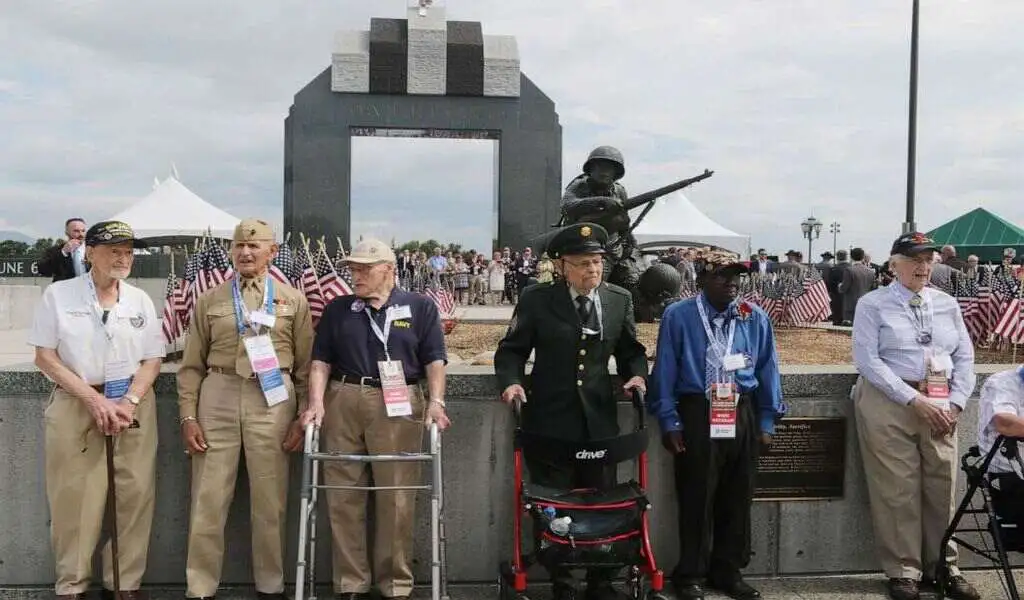 (CTN News) – The D-Day invasion in Normandy, France, took place 79 years ago on June 6, 1944, with the participation of more than 156,000 Allied forces.
In an interview with ABC News, April Cheek-Messier, president and CEO of the National D-Day Memorial Foundation, said the event was one of the most important events of the 20th century.
The men and women of D-Day and World War II literally saved the world. They saved the world for future generations."
Operation Overlord changed the course of history and freed Europe from Hitler's Germany, but America faces another reality: WWII veterans, especially those who fought in D-Day, are in decline.
It's critical to honor the legacies and preserve history of WWII veterans who are no longer with us by passing on their stories.
The stories we do know need to be shared with [people]. "They devoted their lives to that," he told ABC News, echoing what he said last year at a D-Day commemoration: "It is incumbent on historians to carry on that legacy once that generation is gone, which is almost entirely the case."
It's hard to imagine anything more important than telling WWII veterans' stories about the Normandy landings, he said.
Originally, the National D-Day Memorial Foundation was established to honor those who made the ultimate sacrifice on June 6, 1944, as well as the tens of thousands who died following.
Additionally, it communicated to veterans that "we are aware of what you did and why your story is important," she added. It was important to us to pay tribute to those veterans. Their stories had not really been told."
The foundation not only maintains the monument in Bedford, Virginia, which is more than 20 years old, but also confirms the names of those who died on D-Day.
According to Cheek-Messier, there was no list, database, or roster when the foundation was formed. The foundation now maintains the most complete list of names of Allied service members who died on June 6, 1944.
In the foundation's necrology database, 4,415 men died that day, including 2,502 Americans.
Cheek-Messier said that remembering is crucial to any lasting memorial. The importance of education in remembrance cannot be overstated.
The veteran wants their stories and memories to be passed on to future generations: "Many of them came home. Many of their friends did not."
Ahead of the 80th commemoration of D-Day next year, the foundation continues to research and educate.
As a nation, how are we remembering? How are we passing on their stories?" Cheek-Messier asked.
In 2024, the foundation plans to add a few new names to the Bedford memorial wall, so those individuals can also be honored.
The 80th anniversary is approaching, and we realize most are no longer with us, she said. "We can't hear these stories directly, so we must ensure that their stories will be told. Not just at the memorial, but by everyone in this country."
SEE ALSO:
India Train Disaster So Far: What We Know About It