2 Dams Burst In Libya, Flooding 2,300 People And Leaving 10,000 Missing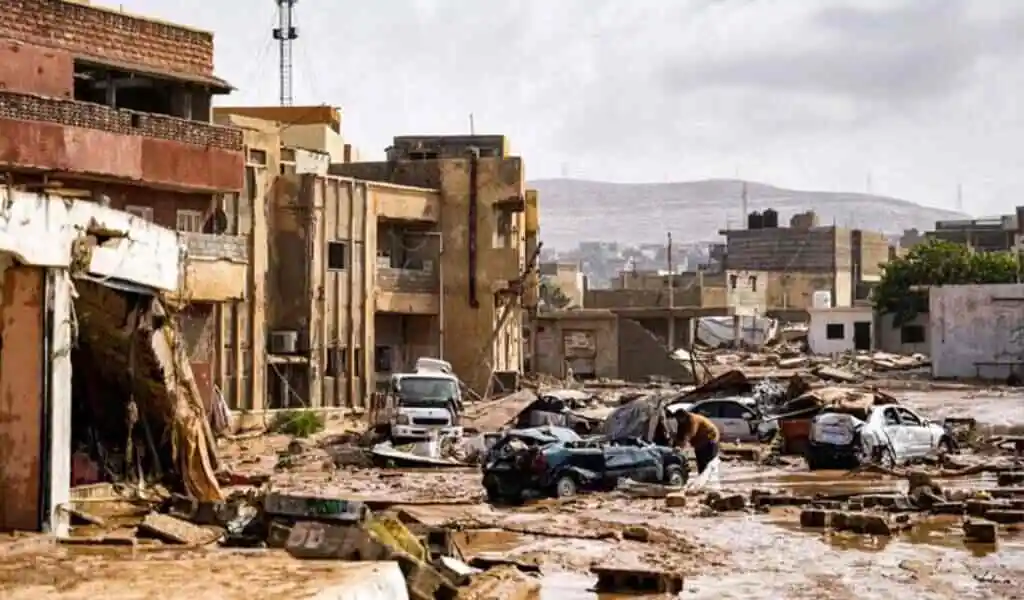 (CTN News) – After Storm Daniel flooded Libya's northeast, two major dams burst and overflowed already heavily inundated areas. At least 2,300 people have died and 10,000 are missing.
According to Tamer Ramadan, a member of the delegation of the International Federation of Red Cross and Red Crescent Societies (IFRC) in Libya, "the death toll is huge and more than 10,000 people have been reported missing as a result."
Health minister Othman Abduljalil, who is part of the eastern parliament-backed government in Libya, reported that as many as 6,000 people may be missing in the city of Derna alone, describing parts of it as "ghost towns."
The floods have devastated several cities in the country's northeast, bordering the Mediterranean Sea, including Derna, which has been particularly hard hit by the floods.
A member of the emergency committee for the eastern region, Hichem Abu Chkiouat, the minister of civil aviation and a member of the emergency committee, painted a grim picture of the situation, saying, "The situation was catastrophic… The bodies are still lying around." Families are still stuck in their homes, and there are still victims under the rubble.
It is believed that the flooding in Greece was caused by a powerful low-pressure system that evolved into a tropical-like cyclone, called a "medicane," after causing catastrophic floods in Greece.
It has been reported that this extreme weather system, similar to tropical storms and hurricanes, has wreaked havoc on Libya, a country that is already struggling to recover from a decade-long conflict and political divisions.
Considering the abyssal scale of the disaster, there are concerns that the fragmented politics of Libya may hamper aid efforts. In 2014, Libya was divided into two rival administrations.
The UN-backed Government of National Unity (GNU), which is based in the capital, Tripoli, is in opposition to the eastern-based government led by Khalifa Haftar, which is based in the east.
Multiple cities have been affected by the floods, which have destroyed bridges and entire neighbourhoods. The extent of the destruction, the lack of telephone lines, and the lack of preparation for such a disaster have complicated rescue and relief efforts.
Osama Aly, head of Libya's Emergency and Ambulance authority, admitted that "Libya was not prepared for such a catastrophe. It has never experienced such a catastrophe before."
Libya has received aid and assistance from a number of countries, including Turkey, the United Arab Emirates, and Egypt, as a result of this devastating natural disaster.
Additionally, the United States and the United Nations are coordinating efforts to provide assistance to those affected by the floods.
SEE ALSO:
Morocco's Earthquake Death Toll Surpasses 2,800, Hunt for Survivors Continues