Japan, South Korea Protest China Visa Ban In COVID Dispute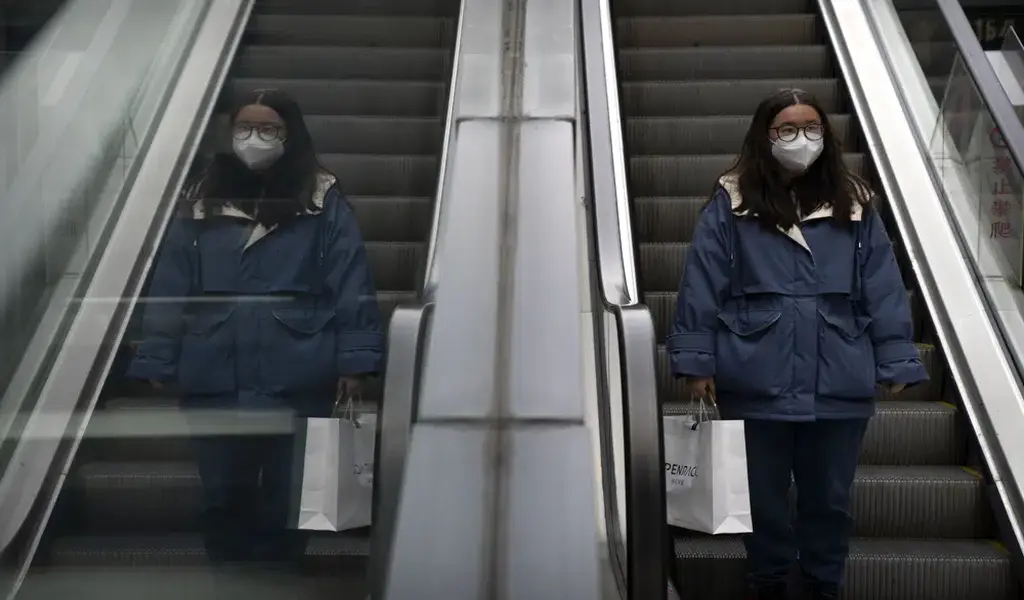 (CTN NEWS) – TOKYO – On Wednesday, a day after China stopped issuing new visas in both nations in what appears to be retaliation, Japan and South Korea defended their public health restrictions on visitors from China.
The foreign minister of South Korea, Park Jin, expressed his "great concern" about China's decision to halt providing short-term visas to South Koreans and urged China to base its pandemic response on "scientific and objective facts."
Hirokazu Matsuno, the chief cabinet secretary of Japan, denounced China for restricting the issuing of visas to Japanese citizens "one-sidedly" and "for the reason that is not related to COVID-19 measures."
Following a spike in COVID-19 cases, China's Foreign Ministry vowed countermeasures last week against nations that had announced stricter virus testing requirements for visitors from China.
Whether China would extend the visa suspensions to other countries that have tighter virus testing requirements for passengers from China remained unknown.
By the end of January, South Korea's consulates in China will no longer issue most short-term visas.
And all travelers from Hong Kong, Macao, and mainland China will also be required to submit proof of negative tests taken within 48 hours of their arrival and COVID-19 tests at the airport.
Around 17% of the 2,550 short-term visitors from China who arrived between January 2 and Tuesday in South Korea, according to the Disease Control and Prevention Agency, had tested positive.
According to Matsuno, Japan asked China to end the policies and will "react accordingly while closely monitoring China's infection status and how the Chinese side handles information leaks."
Because of the rapidly expanding outbreaks in China and the lack of information about the situation, he added, Japan has to take temporary measures to prevent an influx of illnesses.
Statistics from the health ministry show that from December 30 to January 5, 4,895 travelers of various nationalities tested positive upon arrival, with the majority of those affected being Chinese or people who had recently visited China.
Recent images in Japanese media depicted Chinese visitors purchasing anti-fever medication from pharmacies. Last month, COVID-19 suddenly swept throughout China, causing a run on drugs and brief shortages.
According to Matsuno, Japanese border controls are solely intended to prevent illnesses and have been designed to have a minimal impact on foreign travel. He said it was exceedingly sad that China had unfairly limited visa issuing.
In a tweet posted on Wednesday in Chinese, the Japanese Embassy in Beijing stated that Japan does not impose visa restrictions and that "China's attitude is lacking in reciprocity."
More than ten governments have announced additional virus testing criteria for passengers from China, with Cyprus announcing them on Wednesday. These governments are located in Europe, North America, and Asia.
To boost incoming tourism, Thailand dispatched three ministers to Bangkok's Suvarnabhumi Airport to greet the first planeload of Chinese visitors in years.
In October, Japan's borders were once again open to unaccompanied travelers. Unless they exhibit symptoms, most tourists can present proof of vaccination instead of testing at the airport.
However, from December 30, travelers from China are required to show pre-departure negative tests and undergo an additional test upon arrival.
Those who test positive must spend up to seven days in quarantine at special facilities.
Senior Disease Control and Prevention Agency official Lim Sook-young stated at a briefing that due to China's deteriorating COVID-19 situation and a lack of knowledge, South Korea might need to increase restrictions.
It doesn't necessarily follow that a new variant won't appear later, she added, just because we haven't noticed it yet.
The dispute over COVID-19 measures, according to Park, the foreign minister, won't significantly harm bilateral relations, which he regarded as stable.
He declared that the lives and safety of our citizens are "the most critical reasons for our government's measure." Before deciding how long to keep our measures in place, we will monitor the COVID-19 situation in China.
China has been charged with suppressing information about its outbreak by the World Health Organization and numerous other nations.
All COVID-19 strains discovered in China, according to Liang Wannian, the leader of China's COVID-19 expert panel, have been notified to WHO. At a briefing Wednesday in Beijing, he stated, "We have not detected any new varieties that are worthy of notice and worry."
Refusing visas to Japanese or South Korean businesspeople might stall a rebound in economic activity and possible new investment.
Small enterprises can call the South Korean Ministry of Small and Medium-sized Enterprises and Startups to report any problems brought on by China's decision to stop issuing short-term visas.
Officials stated that the Chinese actions could harm certain companies exporting to China by forcing their personnel to postpone visits and business meetings, even if only a few calls had been received as of Wednesday afternoon.
According to ministry official Lee Gwon-jae, "We are actively monitoring how much disruption" the moves may bring about.
Considering that Japanese entrepreneurs are still mostly observing developments, the impact on Japan may be minimal for the time being. According to a significant travel company, none of its clients are now looking for a China visa.
According to TBS television in Tokyo, the Chinese Embassy's visa facility allowed applicants to pick up visas scheduled to be awarded on Wednesday, but fresh applications were turned away.
After abruptly abandoning its "zero-COVID" strategy of limiting the virus last month, China is now experiencing an increase in cases and hospitalizations.
With the commencement of the Lunar New Year travel rush, which is expected to pick up speed in the coming days, the nation is preparing for a broader expansion into less developed areas.
According to Liang, the initial wave of infection's peak has passed, but China is still in a crucial stage. He warned that the entire medical and health system is facing a significant crisis.
Beijing, which was severely affected by the initial wave of infections, appears to be out of the woods, according to Wang Guiqiang, director of the infectious disease division at Peking University First Hospital.
In Beijing, we have taken the biggest hit, he claimed. "The pressure is still enormous from the perspective of hospital and clinical therapy."
RELATED CTN NEWS:
Military Flights A Response To US-Taiwan 'Collusion': China