COVID-19 Risk To Be Minimize During Travel Rush In China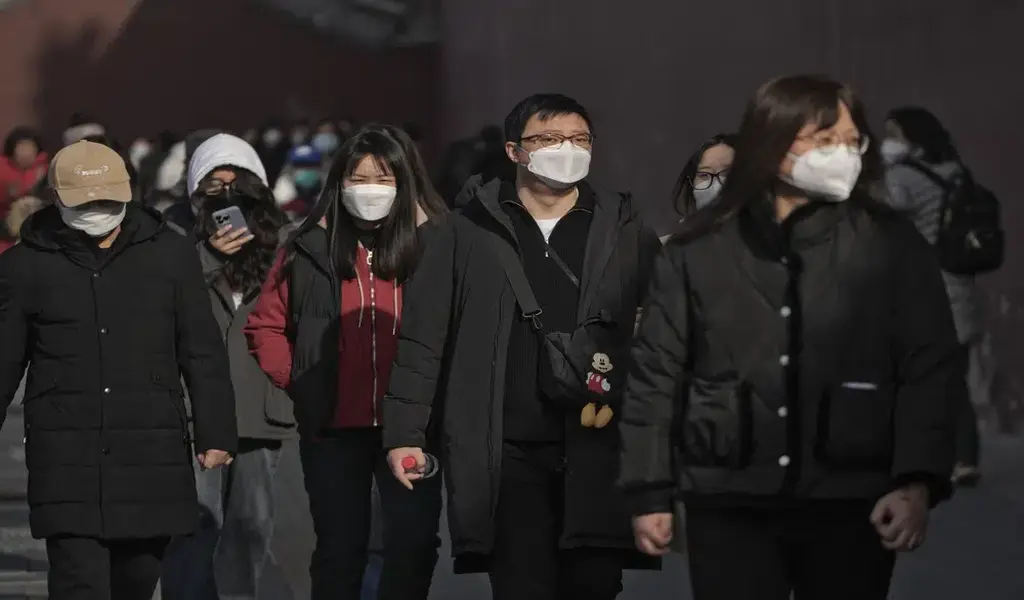 (CTN NEWS) – BEIJING – Following the termination of most pandemic containment measures, China is attempting to reduce the likelihood of a significant new COVID-19 epidemic during this month's Lunar New Year travel rush.
The Transportation Ministry urged people to take fewer travels and to attend fewer gatherings on Friday, especially if they include old people, pregnant women, young children, and those with underlying medical concerns.
Vice Minister Xu Chengguang told reporters at a briefing that those using public transportation are also advised to wear masks and pay close attention to their cleanliness and health.
Although some local governments have asked migrant workers not to return home, the call stopped short of urging locals to stay at home totally as the government had requested since the outbreak started.
According to Xu, the week-long festival season, the most significant period for visiting family and friends in the traditional Chinese calendar, will see more than 2 billion journeys.
According to Xu, that represents a 70.3% increase over the same period in 2019 before the pandemic and nearly twice as many as last year.
According to Xu, the demand for vacations with the family and travel has "accumulated during the past three years of the pandemic to be met all at once."
He said that we advise people to base their travel arrangements on how they and their family members are doing.
China unexpectedly terminated a severe regime of lockdowns, quarantines, and mass testing in December amid rising worries about the effects on the economy and unusual public demonstrations in a nation that forbids open political dissent.
China is also removing the requirement for foreign visitors to undergo an obligatory quarantine on Sunday.
Cities with a high population density appear to have seen the fastest spread of the current outbreak, placing stress on the healthcare system.
Authorities are now worried about the potential spread to more rural and small-town locations lacking in services like ICU beds.
Since the Chinese government is not providing enough information on the outbreak, particularly about the potential appearance of novel varieties, many foreign governments are requesting viral tests for visitors from China.
Although not all of its member states have implemented pre-departure COVID-19 testing, the European Union "highly recommended" it on Wednesday.
The absence of data from China has raised concerns from the World Health Organization, and the United States now requires travelers from China to have a negative test result within 48 hours of departure.
China has condemned the regulations and threatened to impose sanctions on nations that use them. According to spokespeople, the situation is under control, and they refute claims that there hasn't been enough planning for the reopening.
Despite worries, Hong Kong declared that it would restore a few border crossings with mainland China on Sunday and permit tens of thousands of people to travel without being quarantined daily.
The reopening of Hong Kong's land and sea border checks with the mainland, which have been nearly completely closed for that time, is anticipated to give the city's retail and tourism industries a much-needed boost.
China has also increasingly opened its doors to visits from foreign dignitaries; this week, President Ferdinand Marcos Jr. of the Philippines visited there.
Possibly this month or the following month, U.S. Secretary of State Antony Blinken will travel to Beijing for the first time since taking office, when he will meet with China's recently appointed Foreign Minister Qin Gang, the blunt-spoken former ambassador to Washington.
RELATED CTN NEWS:
COVID-19 Spreads At Beijing, Leaving Hospital Beds Occupied
Earthquake Of 5.8-Magnitude Strikes Pakistan