14-Hour Ordeal Ends: 8 Stranded Cable Car Passengers Rescued In Northwest Pakistan
(CTN NEWS) – After enduring a 14-hour ordeal, a group of eight individuals comprising six children and two adults, who had found themselves stranded in a cable car suspended hundreds of feet over a valley in northwest Pakistan, have been successfully rescued, as announced by the nation's interim Prime Minister, Anwaar ul Haq Kakar.
In a statement shared on X, previously known as Twitter, the caretaker Prime Minister expressed his relief, stating, "I am pleased to report that, by the grace of Allah, all the children have been safely and effectively brought to safety.
This achievement is the result of exceptional collaboration between the military, rescue agencies, district administration, and the local populace."
The intricate rescue operation was initiated on a Tuesday morning, local time, when six children and two educators were en route to their school in the Khyber Pakhtunkhwa province.
Tragedy struck as one of the cable car's cables snapped, leaving them marooned approximately 900 feet above the valley floor.
The rescue endeavor encompassed the utilization of helicopters and the implementation of zip lines, according to authorities.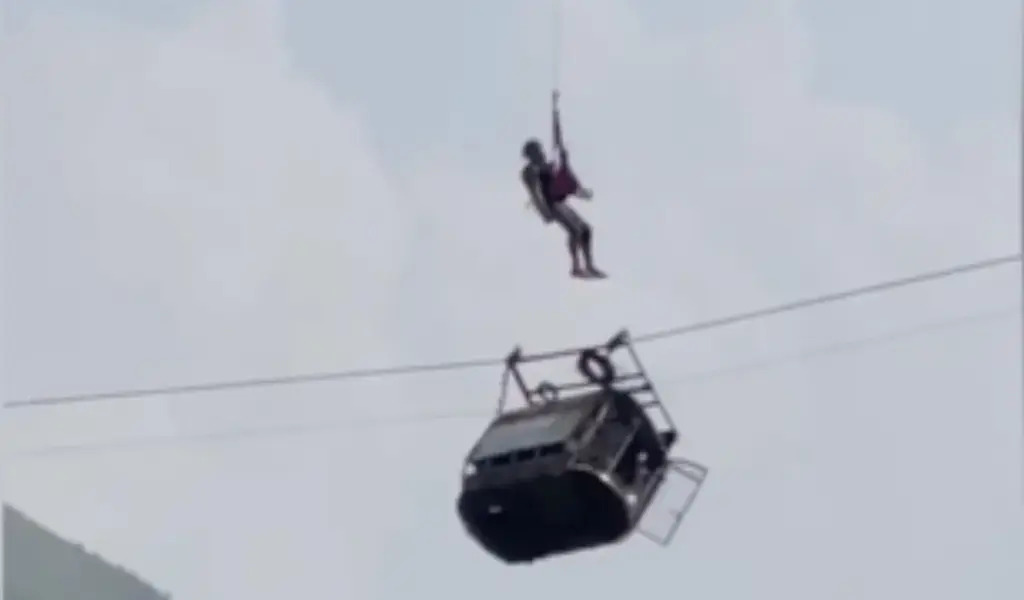 Rescue Operations and Challenges: Stranded Cable Car Incident in Khyber Pakhtunkhwa
However, with nightfall setting in, Pakistani authorities were compelled to temporarily suspend the helicopter-based rescue efforts for the remaining individuals, both children and adults alike.
The cable car had been shuttling between the villages of Btangi and Jhengarie, successfully completing multiple trips throughout the day, prior to the cable's unfortunate rupture.
Tanveer Ur Rehman, the deputy commissioner of Battagram district, shared that persistent strong winds had hampered earlier endeavors to access those trapped in the cable car.
Numerous children inhabiting the remote and mountainous regions within the Khyber Pakhtunkhwa province depend on cable cars to transport them to and from school.
However, certain of these cable cars suffer from a lack of routine maintenance, rendering this mode of transportation perilous.
Rescue service footage captured a riveting moment wherein a child seemingly leaped from the cable car, clutching onto the end of a rope suspended from a helicopter.
This daring action enabled the child to be airlifted to safety, highlighting the extraordinary efforts undertaken during the rescue mission.
Additionally, another video furnished by the rescue services depicted local residents and emergency personnel employing ropes to carefully draw in an individual who was secured to a harness attached to a platform.
This demonstrated the resourcefulness and collaborative spirit exhibited by the community and response teams in safely retrieving individuals from the precarious situation.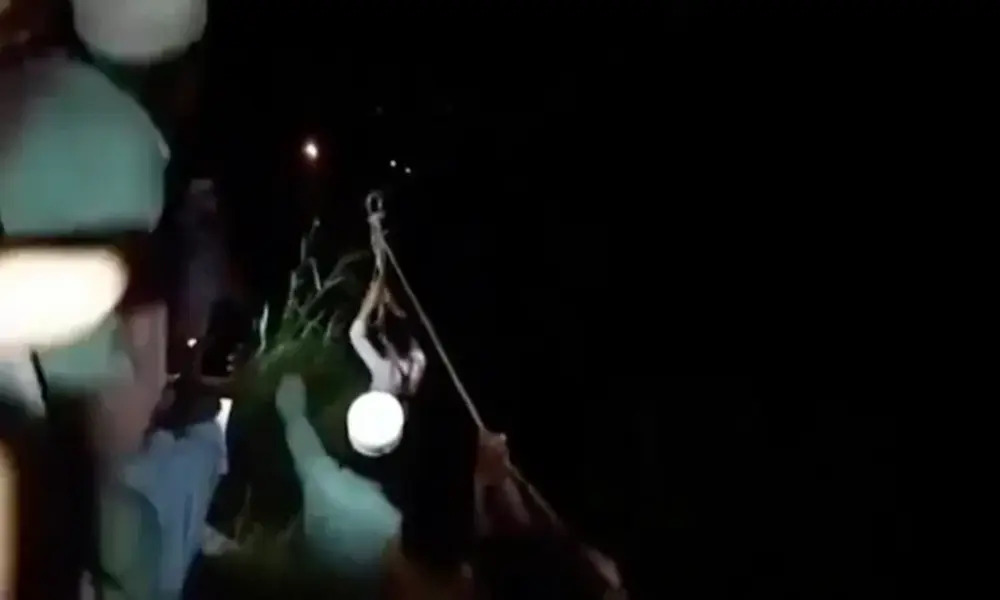 Urgent Calls for Action and Safety Measures After Cable Car Rescue Operation
During the rescue operation on Tuesday, accounts from one of the passengers shared with Pakistani media outlet Geo News revealed that two of the students within the cable car were intermittently losing consciousness.
The passenger, identified as Gulfaraz, had urgently implored government authorities to take swift action. He further disclosed that the students, ranging in age from 10 to 15 years, were devoid of even basic drinking water.
In response to reports of children experiencing nausea and vomiting, rescue personnel administered anti-nausea medication. Tanveer Ur Rehman mentioned that the trapped individuals were also provided with medication for heart-related concerns.
The incident prompted the caretaker Prime Minister of Pakistan to issue a directive demanding the immediate closure of all "dilapidated and non-compliant chairlifts," as stated in an official communication from his office.
RELATED CTN NEWS:
BRICS Summit 2023: Developing Nations' Leaders Address Expansion And Global Dynamics
Saudi Arabia Introduces New Family Visit Visa Process Enabling Umrah Pilgrimage For Foreign Residents
Thailand's Q2 Economic Growth At 1.8% Amid Export Challenges and Tourism Resilience