What To Watch This Weekend: Best TV Series & Movies [Sep 16th – 17th]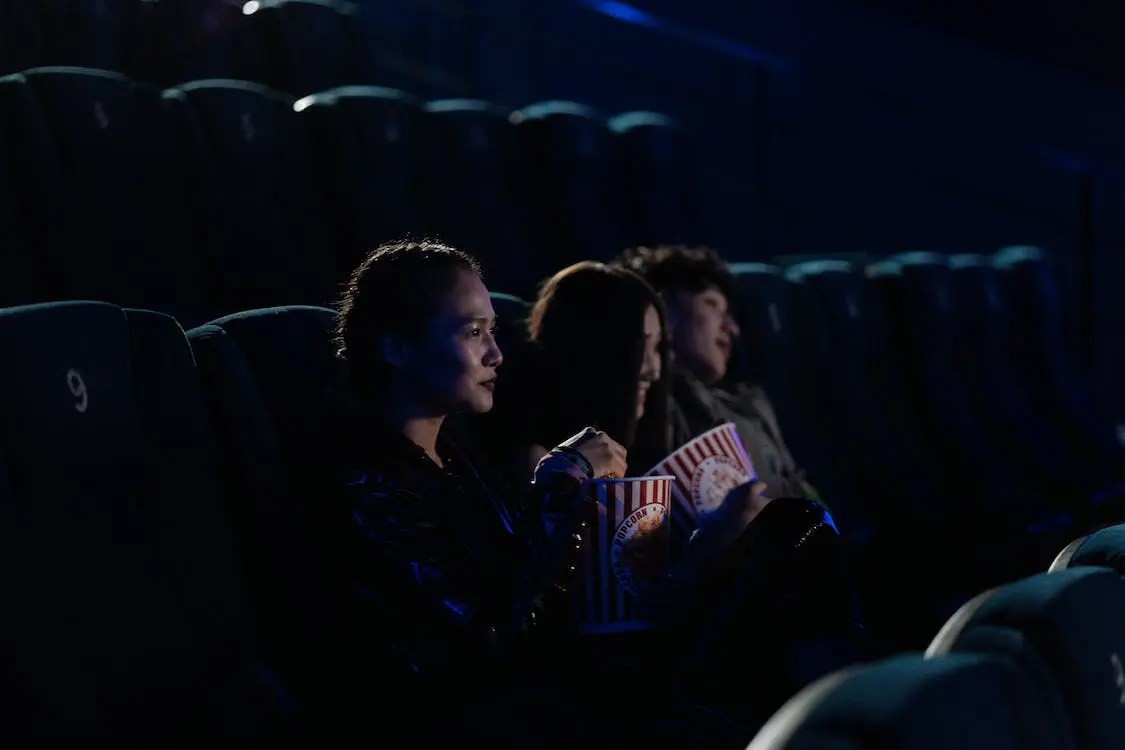 What To Watch This Weekend – It's Friday evening, and you've just finished a long week at work. You want to unwind and relax but are stuck on what to do.
You could go out and socialize, but after a hectic week, you only want to curl up on the couch and watch something. But with so many streaming platforms and options available, deciding what to watch is tough.
Don't worry! We've got you covered with our comprehensive guide on what to watch this weekend.
Whether you're in the mood for a laugh or a good cry, we've got recommendations for everyone. So, please sit back, relax, and let us guide you to the perfect viewing experience.
What to Watch This Weekend: TV Shows
The Morning Show: Season 3 
(2023)
The highly-anticipated third season of AppleTV+'s "The Morning Show" is back to provide you with your daily dose of weather and traffic updates.
For those who need a refresher, it's been a couple of years since the last installment of this series, and it's worth noting that both seasons 1 and 2 have received favorable ratings on the Tomatometer, boasting an impressive average audience score of 80%.
That's a solid track record, and it's the first compelling reason to make this morning show a regular part of your viewing schedule.
The second reason to tune in is the star-studded cast that graces the screen, including Jennifer Aniston in her first major TV role since her iconic turn on "Friends," alongside the talented Reese Witherspoon, Billy Crudup, and Mark Duplass.
This ensemble alone is reason enough to stay hooked on the show.
Where to Watch: Apple TV+
El Conde 
(2023)
Coming to Netflix this weekend is the intriguing black comedy horror film, "El Conde." There are several compelling reasons to add this one to your watchlist.
First and foremost, "El Conde" stands out with its unique premise. It takes the bold approach of presenting Chilean dictator Augusto Pinochet as a 250-year-old vampire who is now in search of death. This concept alone is enough to pique anyone's curiosity and interest.
While the film's star, Jaime Vadell, and director, Pablo Larraín, may not be household names for everyone, they are revered legends within the film industry.
Larraín's previous works have earned multiple Oscar nominations, including titles like "No," "Jackie," and the recent "Spencer." This impressive track record speaks to their talent and contribution to cinema, making "El Conde" even more enticing.
Where to Watch: Netflix
What to Watch This Weekend: Movies
Barbie 
(2023)
After an incredibly successful run in theaters, it's time for Barbie to prepare her petite plastic suitcase and make her way to your home through video on demand.
Now, if you happen to be one of those devoted film enthusiasts who believe that true cinematic artistry must include the subtle texture of film grain, we've got some exciting news for you. Barbie is poised to become a prominent contender at the upcoming Oscars.
Yes, you read that correctly. This delightful film may not only find itself vying for the prestigious titles of Best Picture and Best Director but also be in contention for Best Original Screenplay.
Having charmed audiences as one of the most significant comedies of all time, and with Ryan Gosling delivering a standout performance as Ken, there's no shortage of reasons to believe in Barbie's Oscar-worthy potential.
Is this endorsement of Ken's talent more than you could ever dream of?
And if that's not compelling enough, there's the jaw-dropping figure of $1.4 billion—yes, you heard it right—$1.4 billion, which represents the astounding global box office earnings of Barbie.
This achievement not only cements its status as the highest-grossing Warner Bros. film ever but also crowns it as the reigning champion of the year's box office.
Moreover, it proudly claims the title of the highest-grossing film ever directed by a woman. Barbie, you've undoubtedly earned a perfect 10 in our estimation.
Where to Watch: Vudu, Prime Video, Apple TV+
A Haunting in Venice 

(2023)
This week, moviegoers can look forward to the mysterious and thrilling cinematic experience that is "A Haunting in Venice."
Directed and co-produced by the talented Kenneth Branagh, this Halloween-themed film serves as a sequel to last year's "Death on the Nile," with Branagh returning to embody the iconic Belgian detective Hercule Poirot for the third time.
That alone is a compelling reason to make this film a must-watch.
The second enticing factor is the stellar ensemble cast, featuring the likes of Tina Fey, Jamie Dornan, and the ever-impressive Michelle Yeoh.
They come together to weave a gripping narrative set in post-World War II Venice, where a chilling murder occurs during a séance, promising a suspenseful ride for the audience.
Thirdly, "A Haunting in Venice" draws its inspiration from Agatha Christie's 1969 novel, "Hallowe'en Party."
This film, along with the previous two entries in Branagh's current trilogy, is based on Christie's beloved works, and all have received favorable ratings on the Tomatometer.
If it's not broken, why fix it? This movie promises to continue the tradition of delivering thrilling and engaging mysteries for fans of both Christie's literature and Branagh's adaptations.