AGCO Corp. To Acquire Trimble Stake For $2 Billion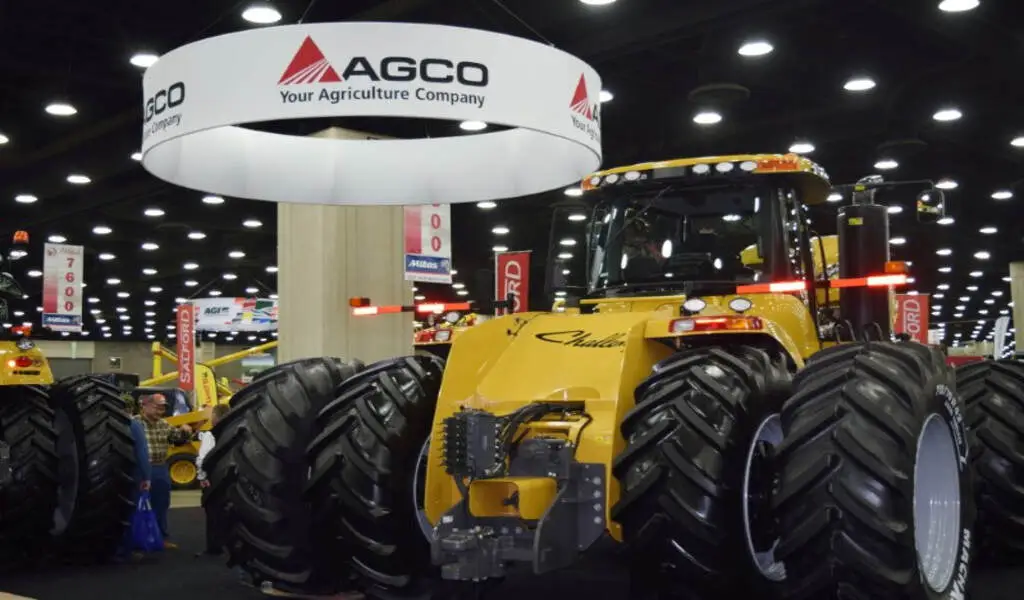 (CTN News) – As AGCO Corp seeks to expand its precision-agriculture portfolio, it said on Thursday that it would acquire an 85% stake in Trimble's agribusiness for $2.0 billion in cash as part of its goal to enhance its tractor and seeding equipment operations.
With droughts in key grain-producing countries and the war in Ukraine fueling a global food crisis, the race among farm-equipment companies to automate agriculture has accelerated, with U.S. farmers scrambling to increase crop yields in response to a global food crisis.
'This deal significantly enhances AGCO's technology stack with disruptive technologies that address every aspect of the crop cycle,' said AGCO Chief Executive Eric Hansotia in a statement.
This deal will also support the company's ambitions to develop autonomous equipment at a time when farm-equipment makers are looking for ways to combine cutting-edge hardware with software in order to optimize crop production, as well as tap into recurring revenue from revenue-generating software.
As part of the precision-agriculture approach, the use of technology and the global positioning system (GPS) are used to make sure that seeds, fertilizer, and chemicals are used appropriately.
According to Oppenheimer analysts, the acquisition of Precision Planting is likely to create value for AGCO as it has the potential to lift consolidated profit margins while deploying excess cash for growth, which is already aligned with Precision Planting's OEM-agnostic Precision Planting channel.
Trimble Inc., a company whose agribusiness offers software and cloud-based applications to farmers that can provide support in all aspects of the crop cycle, soared 1.7% to $50.1 in early trade on Tuesday.
According to AGCO, the purchase price of the stake represents an implicit enterprise value of about $2.35 billion for the business as a whole.
The transaction will also take place in the context of a strategic review that AGCO will conduct regarding its grain and protein business as part of its efforts to transform its portfolio, and as part of which Morgan Stanley has committed $2.0 billion in fully committed bridge financing.
SEE ALSO:
Car AC Maintenance | Indy Auto Man, Indianapolis