Record-Breaking Return: NASA Astronaut And Russian Cosmonauts Return After Year-Long Space Odyssey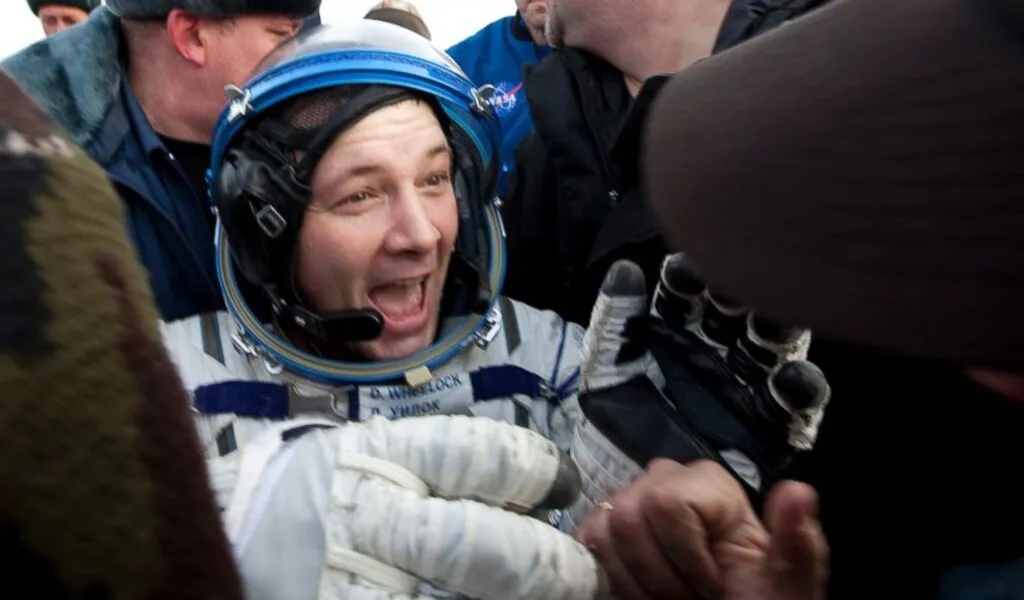 (CTN NEWS) – In a remarkable feat of endurance and tenacity, NASA astronaut Frank Rubio, along with Russian cosmonauts Sergey Prokopyev and Dmitri Petelin, safely returned to Earth after spending just over a year in space.
This historic journey not only set a new U.S. spaceflight duration record but also exemplified the incredible resilience of astronauts in the face of adversity.
Their return, landing in a remote area of Kazakhstan, was the culmination of an unexpected and eventful mission that saw them facing challenges, including a harrowing encounter with space debris.
What was initially planned as a 180-day mission transformed into a 371-day stay, largely due to unforeseen circumstances. Frank Rubio's extended spaceflight surpassed the previous U.S. endurance record held by Mark Vande Hei.
While the world record for the longest spaceflight still rests with Russian cosmonauts at 437 days, Rubio's achievement is nonetheless a significant milestone in human space exploration.
The return journey was not without its challenges. The trio descended to Earth in a Soyuz capsule, hastily prepared as a replacement for their original spacecraft.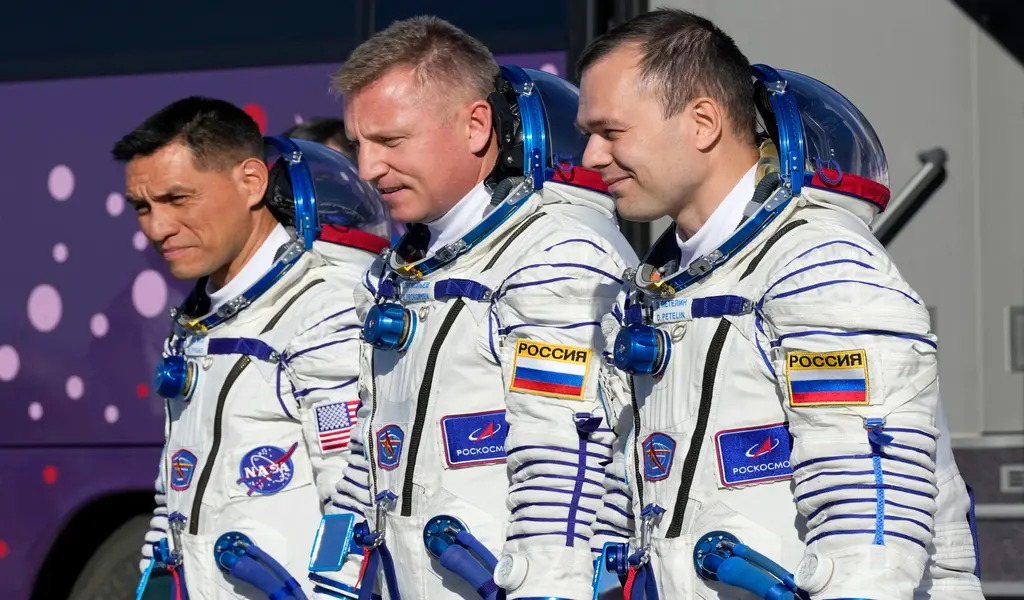 Challenges and Reflections: Astronaut Frank Rubio's Year in Space
The initial capsule was struck by space debris, damaging its radiator and causing it to lose all its coolant while docked to the International Space Station (ISS).
This critical issue could have led to dangerous overheating of the capsule's electronics and occupants. Consequently, the original capsule had to return to Earth uncrewed.
The replacement Soyuz capsule was launched in February, and it wasn't until nearly two weeks ago that their replacements finally arrived. This period of uncertainty and waiting underscored the unpredictability and complexity of human spaceflight.
As they hurtled back towards Earth, the astronauts experienced more than four times the force of gravity during re-entry. The capsule touched down on the barren Kazakh steppes, coming to rest on its side.
Recovery crews swiftly moved in with helicopters to retrieve the astronauts, ensuring their safe return to terra firma.
Upon emerging from the capsule, Frank Rubio expressed his relief at being back on Earth, saying, "It's good to be home." Rubio, a 47-year-old Army doctor and helicopter pilot, candidly admitted that he would not have initially agreed to a full year in space.
The extended mission caused him to miss several important family milestones, including his eldest child's first year at the U.S. Naval Academy and another child's journey to West Point.
Rubio's reflections on the psychological challenges of spending such a long time in space shed light on the mental fortitude required for extended missions.
Rubio's record-setting spaceflight may endure for some time, as NASA currently has no immediate plans for more yearlong missions.
However, his experiences will undoubtedly contribute to our understanding of the physical and psychological toll of long-duration spaceflight, informing future missions and the preparation of astronauts for the challenges of extended stays in space.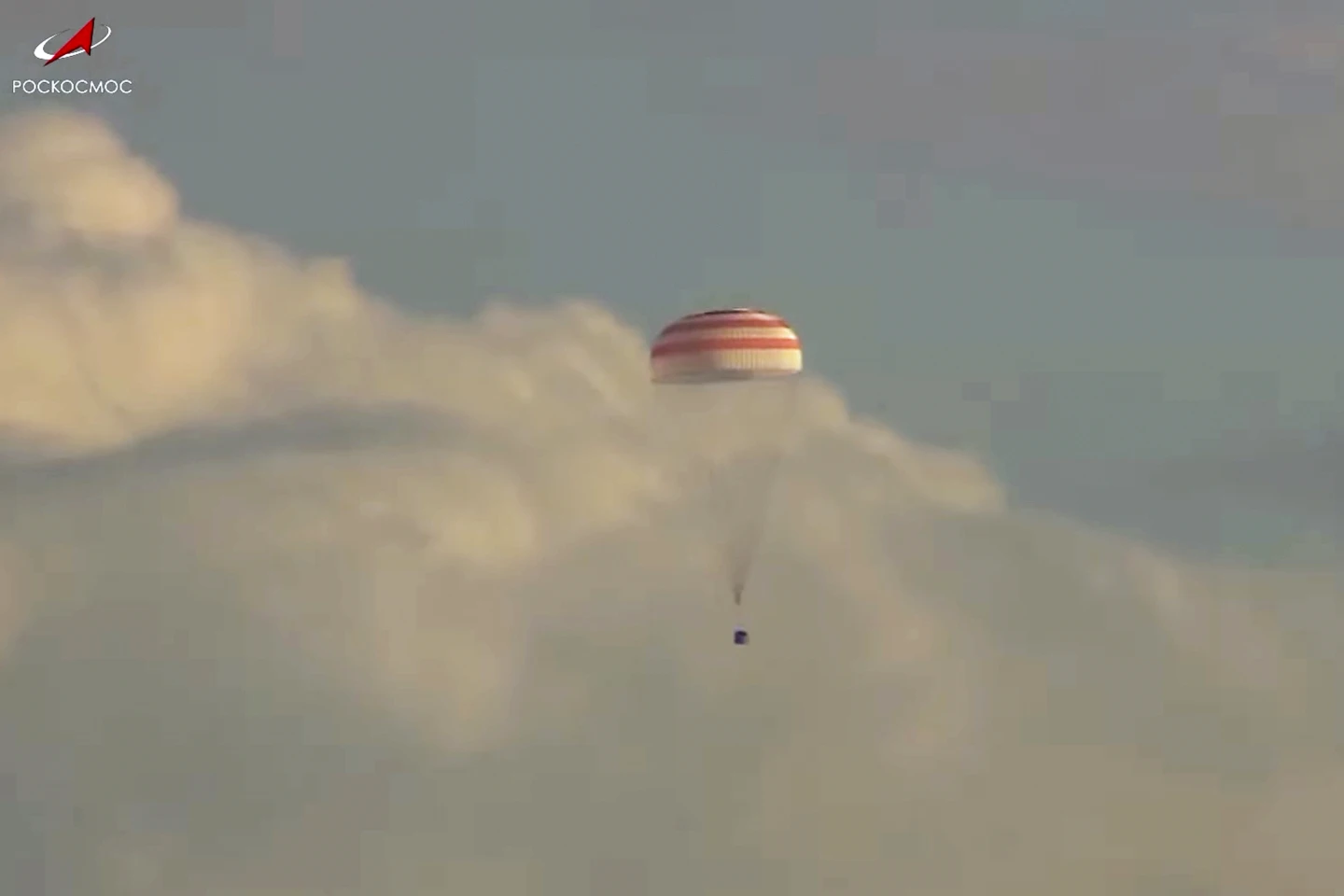 NASA: A Year in Space for Frank Rubio, Dmitri Petelin, and Sergey Prokopyev
Notably, this mission marked the first spaceflight for both Frank Rubio and Dmitri Petelin, a 40-year-old engineer. In contrast, Sergey Prokopyev, a 48-year-old engineer and pilot, had previously undertaken two long stints aboard the ISS.
Together, they logged a staggering 157 million miles (253 million kilometers) since their launch from Kazakhstan in September of the previous year, circling the world nearly 6,000 times.
The success of this mission exemplifies the enduring spirit of collaboration in international space exploration.
Despite the challenges, setbacks, and uncertainties they faced during their year in space, Frank Rubio, Sergey Prokopyev, and Dmitri Petelin have returned to Earth as champions of human exploration, having contributed valuable insights into the boundless possibilities and challenges of the final frontier.
Their triumphant return reminds us of the remarkable achievements that can be realized through cooperation and dedication in the pursuit of knowledge and discovery beyond our planet.
RELATED CTN NEWS:
Google's 25th Anniversary: From Dorm Room To Global Powerhouse
Why Is Sea Limited (SE) Seeing Increased Trading Volume Despite Recent Declines?
OpenAI's ChatGPT Evolves To 'See, Hear, And Speak' With New Voice And Image Features