Is PrimeXBT Legit: Fair Research on the Popular Trading Platform?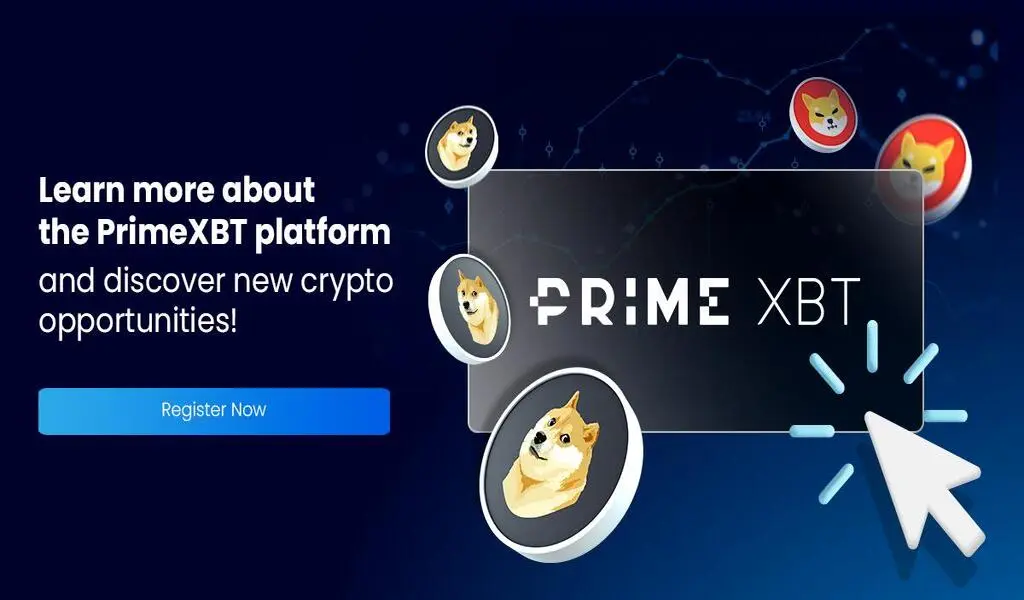 Is PrimeXBT scam or not? This is the question concerning many crypto enthusiasts. Learn more from this research.
Is PrimeXBT Legit: Fair Research on the Popular Trading Platform?
It is crucial for any trader to prioritize the safety and legitimacy of a trading platform before creating an account. While it may require some thorough research, this step is essential to ensure that you do not engage with fraudulent entities or participate in illicit financial activities.
In light of this, it is wise to consider studying testimonials from other clients, as it demonstrates a cautious approach. We understand your skepticism and the need to determine whether PrimeXBT is legit. However, it is important not to rush into decisions and take the time to familiarize yourself with not only traders' reviews but also the platform's security measures and trading conditions.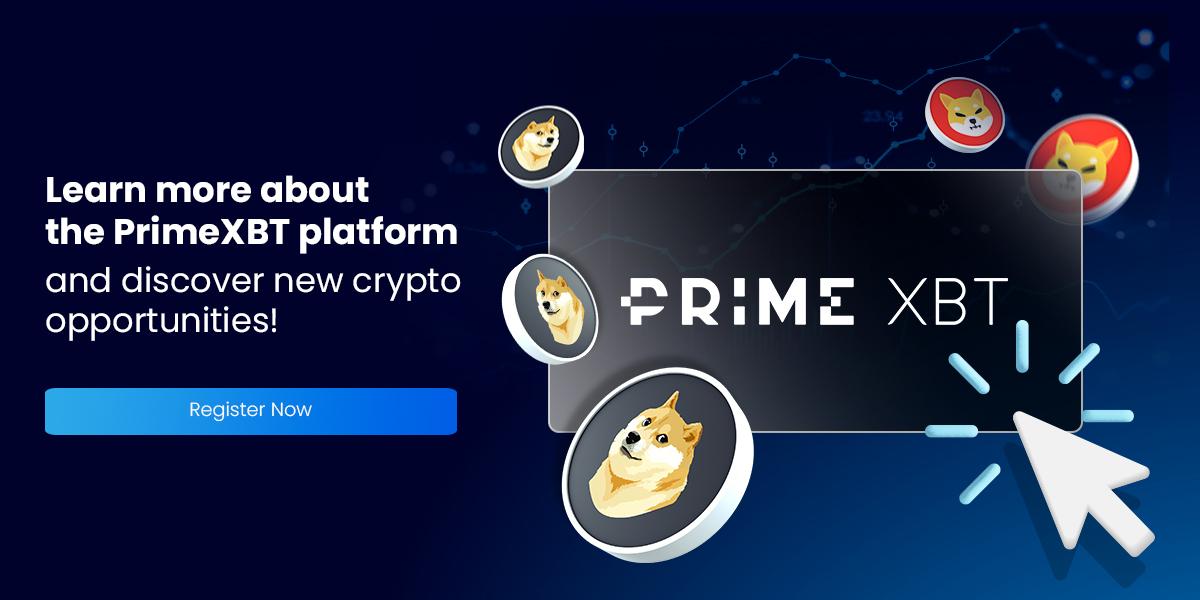 Fortunately, you don't need to scour multiple resources as we have compiled all the essential information in this comprehensive PrimeXBT review. So, let's delve into the details and get started on evaluating the platform's credibility and offerings.
What Do Clients Say in Their Testimonials?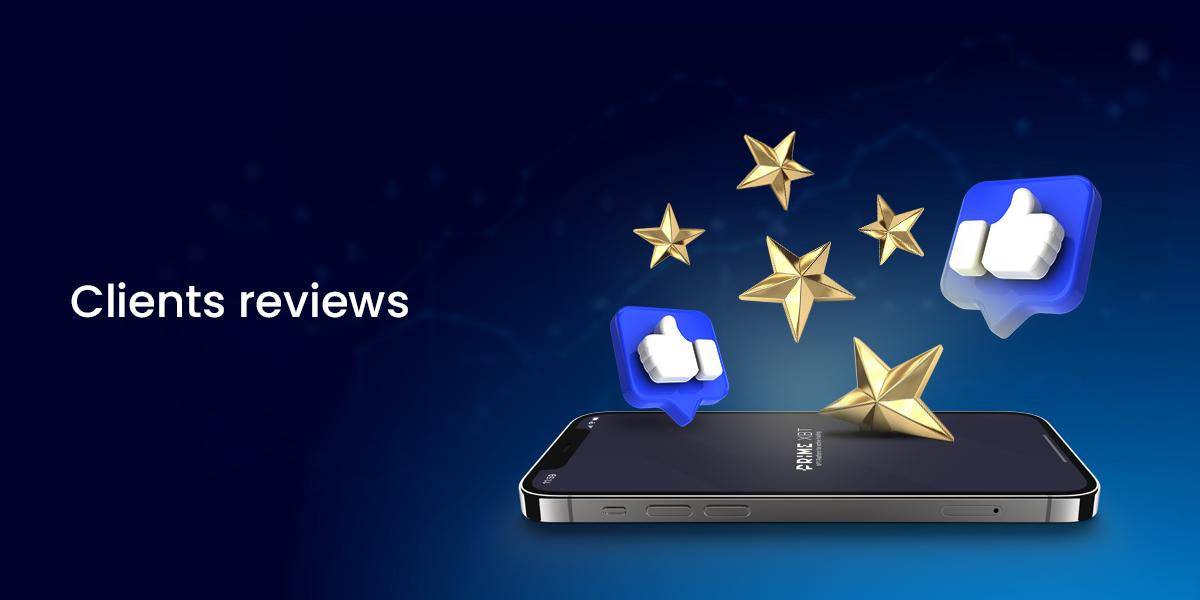 | Platform | Average Score | Number of Reviews |
| --- | --- | --- |
| Sitejabber | 4.8 | 88 |
| G2 | 4.4 | 28 |
| Capterra | 5 | 32 |
| Reviews.io | 4.7 | 120 |
The potential issue of PrimeXBT scam is a top concern for many traders when seeking testimonials from fellow participants. However, based on the average scores given by current clients, it appears that security concerns are not currently significant for them. This observation is further supported by the reviews posted on reputable websites such as Capterra, Sitejabber, Reviews.io, and others.
By examining the feedback provided by users on these platforms, it becomes evident that PrimeXBT has garnered positive ratings and reviews in terms of safety and security. This information can help alleviate any apprehensions or doubts you may have regarding the platform's safety measures.
Ved on FxEmpire: "I have been using PrimeXBT for more than 2 years and I am really impressed with the clean UI, top notch security and assets variety like stocks, forex and oil markets other than crypto. The best part is that they have Covesting copy trading module being launched soon where you can copy top traders and gain profit."
Investment Opportunities
Diversification plays a crucial role in the realm of investments, allowing for a well-rounded portfolio. While many crypto exchanges focus solely on altcoins, PrimeXBT distinguishes itself by offering a broader array of assets. As a PrimeXBT trader, you have the opportunity to include various instruments in your trading portfolio, including:
Cryptocurrencies: PrimeXBT provides access to 41 carefully selected crypto pairs. These pairs feature established and reliable digital coins such as BTC, ETH, LTC, XRM, and more. By focusing on well-established cryptocurrencies, PrimeXBT ensures a more stable trading environment.
Commodities: The commodity market serves as a safe haven during economic crises and market volatility. By including commodities in your portfolio, you can mitigate the extreme volatility often associated with virtual currencies. PrimeXBT offers a selection of commodities, allowing traders to diversify and explore alternative investment options.
Indices: Stock indices offer an advantage as their performance is not tied to the success of specific companies or startups. Investing in indices provides stability and reduces risk. PrimeXBT offers access to indices such as NASDAQ, HK-HSI, DOWJ, S&P 500, and others, allowing traders to capitalize on diverse market movements.
Forex: The forex market is an ideal choice for traders seeking low commission rates. PrimeXBT offers a wide range of currency pairs, including minor, major, and exotic pairs. With access to 51 different currency pairs, traders can benefit from the dynamic forex market and seize opportunities for profitable trades.
By providing access to these diverse asset classes, PrimeXBT empowers traders to build a well-diversified portfolio tailored to their investment goals. Whether you prefer cryptocurrencies, commodities, indices, or forex, PrimeXBT offers a comprehensive trading platform that caters to a wide range of investment preferences.
Additional Features
While it's true that PrimeXBT doesn't offer automated algorithms, trading bots, or account management services, it doesn't mean that passive income opportunities are completely absent. In fact, PrimeXBT provides a copy trading feature that allows traders to generate passive income by duplicating the trades of experienced traders. Here's how it works:
Covesting.io review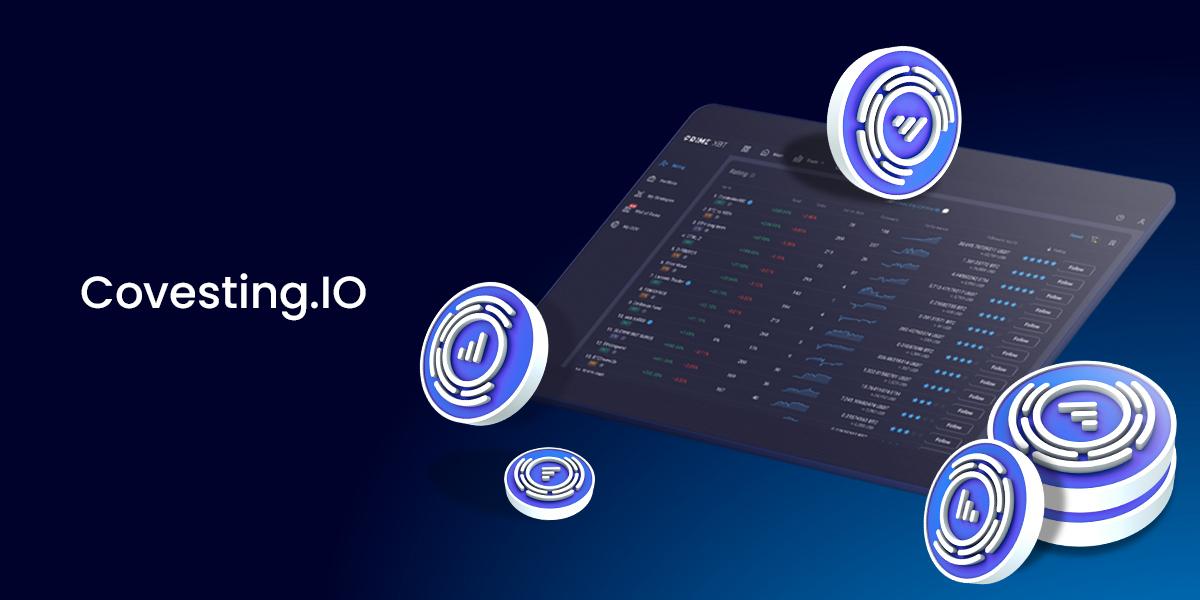 Copy Trading: PrimeXBT's copy trading feature enables users to select and follow experienced traders on the platform. By choosing to copy their trades, you can automatically replicate their trading positions in your own account.
Profit Sharing: When the trader you're copying executes successful trades, you have the opportunity to earn a percentage of their profits. This allows you to benefit from the expertise and trading strategies of seasoned traders, even if you lack the time or knowledge to make independent trading decisions.
Control and Flexibility: Copy trading on PrimeXBT with Covesting.io gives you control over the amount of capital you allocate to each copied trade. You can adjust your position size and choose which traders to follow based on their performance, risk tolerance, and trading style.
Learning Opportunity: Copy trading not only provides a passive income stream but also serves as a valuable learning tool. By observing and analyzing the trades of successful traders, you can gain insights into their strategies and enhance your own trading skills over time.
While PrimeXBT may not offer automated trading solutions, the copy trading feature presents an alternative avenue for traders to earn passive income. By leveraging the expertise of experienced traders, users can benefit from their profitable trades and potentially enhance their overall trading performance.
Security Infrastructure
From the legal information provided in the official documentation, it is evident that PrimeXBT is safe platform, adhering to regulations in specific jurisdictions. However, the legitimacy of a cryptocurrency trading platform alone does not guarantee safety. To ensure the security of its users, PrimeXBT implements a range of essential security measures, including:
Two-Factor Authentication (2FA): Although not mandatory, enabling 2FA adds an extra layer of protection to your trading account. It ensures that only authorized individuals can access your account by requiring a secondary verification step during login.
IP Whitelisting: PrimeXBT employs IP whitelisting to restrict account access to specific users and devices. If you need to access your trading account from an IP address not previously authorized, you can contact the support team to add it to your whitelist.
Cold Wallet Storage: PrimeXBT utilizes cold wallet storage, also known as cold storage, for securely storing digital funds. This advanced method ensures that funds can only be accessed physically by those possessing the designated seed phrase. Unauthorized attempts to access the wallet will be rejected.
By implementing these security measures, PrimeXBT aims to safeguard the assets and personal information of its users. While two-factor authentication and IP whitelisting provide additional layers of account protection, the utilization of cold wallets ensures the highest level of security for storing digital funds.
PrimeXBT Fees, Margin, and Leverage
| Asset | Market | Commission |
| --- | --- | --- |
| BTC/USD | Crypto | 0.05% |
| ETH/USD | Crypto | 0.05% |
| EUR/GBP | Forex | 0.0001% |
| EUR/USD | Forex | 0.0001% |
| USD/JPY | Forex | 0.0001% |
| NASDAQ | Index | 0.0001% |
| EUR50 | Index | 0.0001% |
| CRUDE | Commodity | 0.0001% |
| NAT.GAS | Commodity | 0.0001% |
| GOLD | Commodity | 0.0001% |
| Asset | Min. Order Size | Max Leverage |
| --- | --- | --- |
| ADA/USD | 0.01 ADA | 1:20 |
| BNB/USD | 0.01 BNB | 1:10 |
| BTC/USD | 0.001 BTC | 1:200 |
| DOGE/USD | 0.01 DOGE | 1:20 |
| ETH/USD | 0.01 ETH | 1:200 |
| ETH/BTC | 0.01 ETH | 1:200 |
| LTC/USD | 0.01 LTC | 1:50 |
| SOL/USD | 0.01 SOL | 1:20 |
| XRP/BTC | 0.01 XRP | 1:20 |
| SHIB/USD | 100000 SHIB | 1:5 |
In this abstract, it should be noted that PrimeXBT has quite strict margin requirements. With only a cross-margin account available, PrimeXBT possesses the right to liquidate the trader's account when its margin falls to 0%. That's why it's necessary to adhere to this requirement and keep an eye on your margin.
Deposits and Withdrawals
When it comes to making deposits to your PrimeXBT trading account, you have a limited number of blockchain networks available, including BTC, ETH, USDT (erc20), and USDC (erc20). However, if you wish to deposit fiat currency, you will need to use a dedicated conversion service to convert your dollars into 0.001 BTC.
The same payment options apply to the withdrawal procedure. As withdrawals are processed from a cold wallet, it's important to note that requests are typically handled between 12 UTC and 14 UTC. Any requests made outside of this timeframe will be processed on the following day.
PrimeXBT ensures that deposits and withdrawals are carried out securely and efficiently, allowing users to access their funds in a timely manner. By supporting various blockchain networks and providing conversion services, PrimeXBT offers flexibility when it comes to managing both digital and fiat currencies on their platform.
Pros & Cons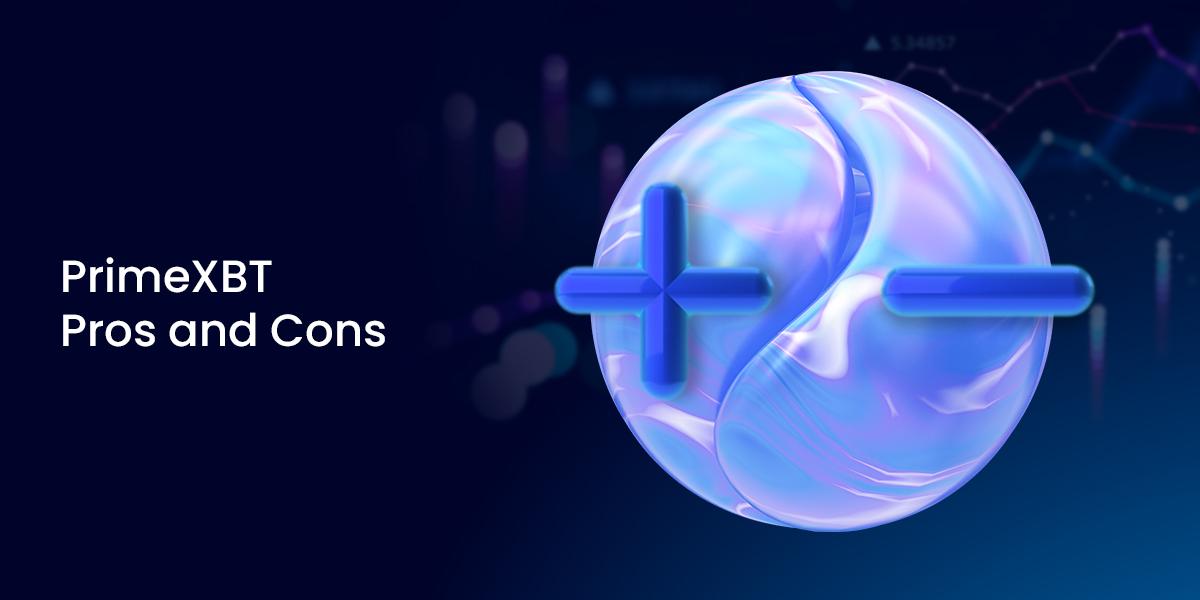 Pros of PrimeXBT:
Wide selection of tradable assets: PrimeXBT offers a diverse assortment of securities, including crypto, commodities, stock indices, and forex. This allows traders to diversify their portfolios and take advantage of various market opportunities.
Top-notch trading tools: The platform provides cutting-edge trading features such as leverage trading, which enables participants to boost their potential profits. Additionally, PrimeXBT offers a copy trading feature, enabling users to duplicate successful strategies and potentially generate passive income.
Security measures: PrimeXBT implements essential security measures such as two-factor authentication (2FA) and IP whitelisting to protect user accounts. The utilization of cold wallets for storing digital funds adds an extra layer of security, ensuring the safety of users' assets.
User-friendly interface: PrimeXBT offers a user-friendly interface, making it accessible for both beginner and experienced traders. The platform provides comprehensive trading tools and charts, allowing users to analyze market trends and make informed trading decisions.
Cons of PrimeXBT:
Limited deposit options: PrimeXBT supports only a few blockchain networks for deposits, including BTC, ETH, USDT (erc20), and USDC (erc20). Users looking to deposit fiat currency will need to convert their funds into BTC, which may involve additional steps and fees.
Lack of algorithmic trading services: Unlike some other platforms, PrimeXBT does not enable trading bots, algorithms, or personal account management. This means that users must actively conduct their own research and make trading decisions manually.
Limited customer support availability: Some users have reported that the availability of customer support on PrimeXBT may be limited during certain periods. This could potentially lead to delays in addressing customer inquiries or resolving issues.
What is Our Conclusion?
Is PrimeXBT scam? Based on our research, it becomes evident that no — PrimeXBT is legit trading platform that adheres to the requirements of the jurisdictions where it operates. Except for this, it offers trader-oriented conditions and a seamless trading experience for users of all levels.
SEE ALSO: Meta's Proposed $14 Monthly Ad-Free Instagram Subscription Sparks Privacy Debate In Europe