How To Install Chrome Extensions On Android: 4 Best Chrome Extensions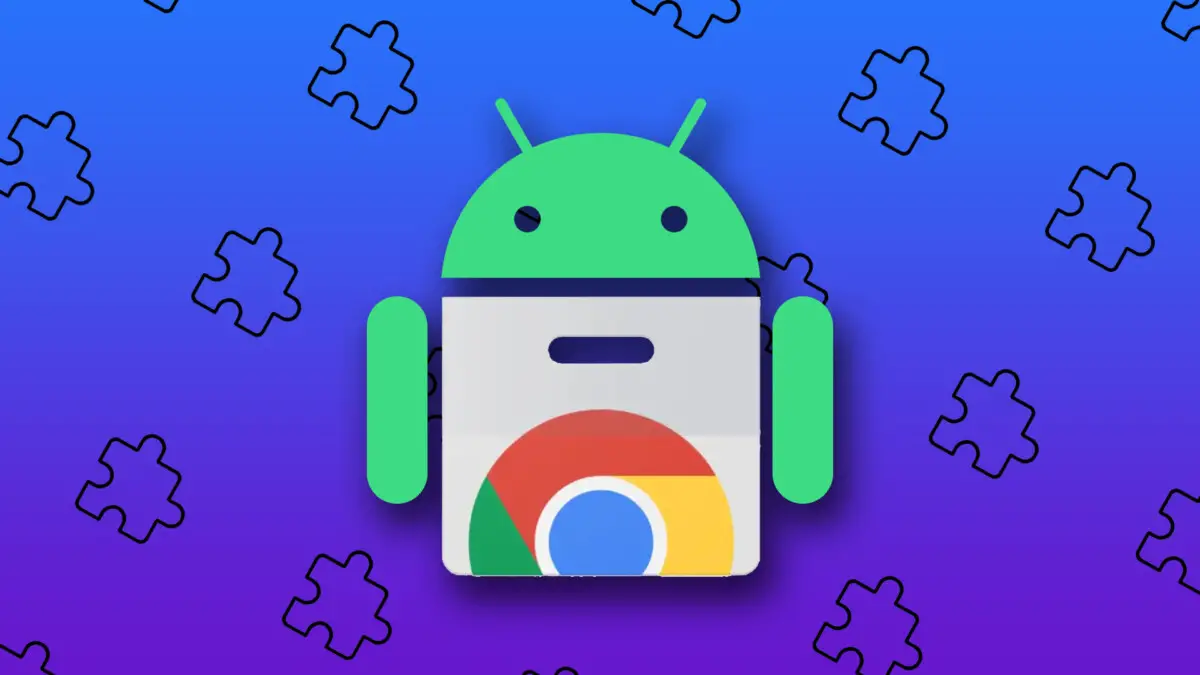 (CTN NEWS) – Are you tired of constantly switching between your desktop and mobile device to use your favorite Chrome extensions?
Well, worry no more! With the availability of Chrome extensions on Android, you can now enhance your browsing experience on your mobile devices just like you do on your desktop.
This article will explore the benefits of using Chrome extensions on Android and guide you through the installation process.
Why Use Chrome Extensions on Android?
Chrome extensions are powerful tools that enhance the functionality of the Chrome browser on desktops.
With the rise in the use of mobile devices, Google has made it possible to use these extensions on Android devices as well. Here are some reasons why you should consider using Chrome extensions on Android:
Enhanced Productivity
With Chrome extensions on Android, you can increase your productivity by having access to useful tools like Grammarly, Evernote, and LastPass on your mobile device.
These extensions can help you write better, take notes, and manage your passwords on the go.
Customized Browsing Experience
Chrome extensions on Android enable you to customize your browsing experience by adding features that are not available on the default Chrome browser.
For example, you can use AdBlock Plus to block ads, or Dark Reader to enable dark mode on all websites.
Seamless Integration
Chrome extensions on Android provide seamless integration with your desktop browser. You can easily access your bookmarks, history, and open tabs across all your devices.
How to Install Chrome Extensions on Android Using Kiwi Browser?
The process of installing Chrome extensions on Android is simple and straightforward. Here is a step-by-step guide:
On Android, the web browser Kiwi Browser is compatible with Chrome extensions. The browser loads up swiftly and installs rapidly. Here are the procedures for using Kiwi Browser on Android to add Chrome extensions.
Download Kiwi Browser from the Play Store for free. Verify that it is the most recent version; if not, sideload the most recent version of the app.
Here is a step-by-step tutorial on sideloading Android apps.
Start the web browser. Select Extensions by tapping the three dots in the upper-right corner.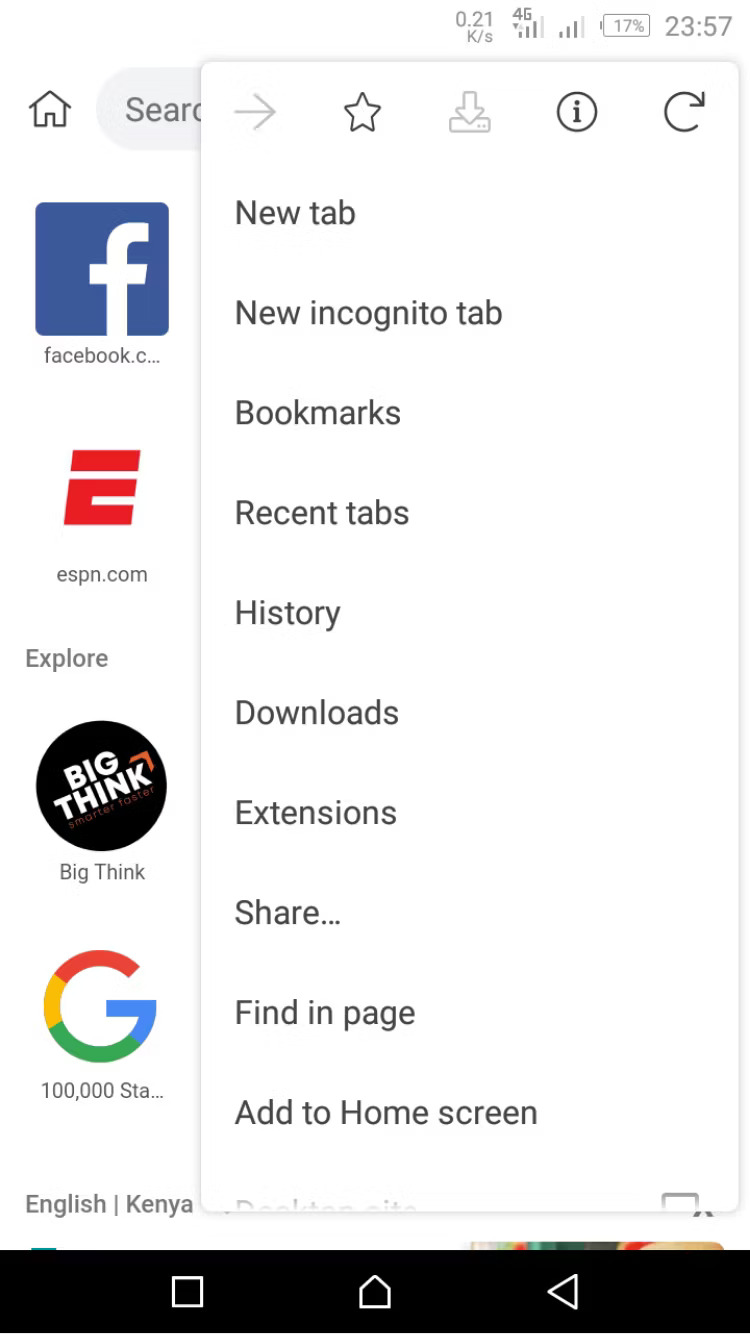 2. Toggle Developer Mode on by clicking the button in the upper right corner.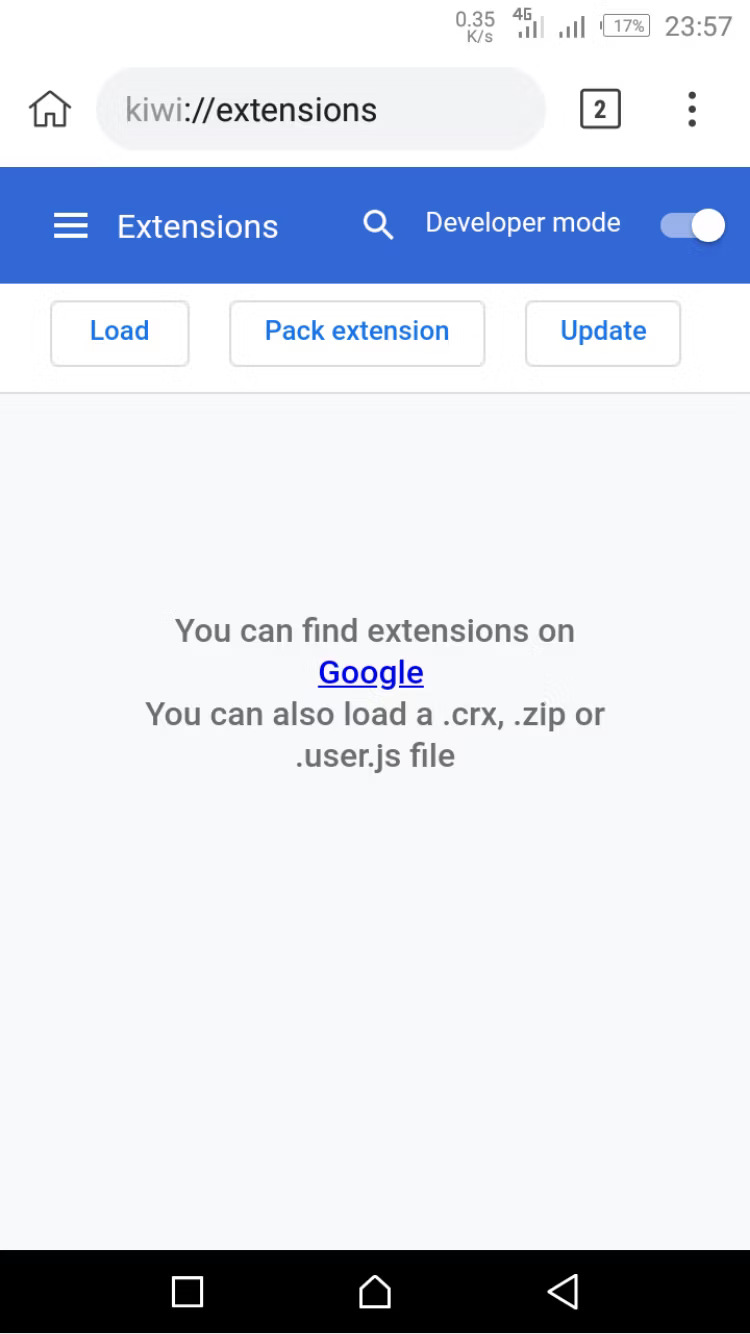 4. There will be an Install button next to each extension after you choose it from the Chrome Web Store.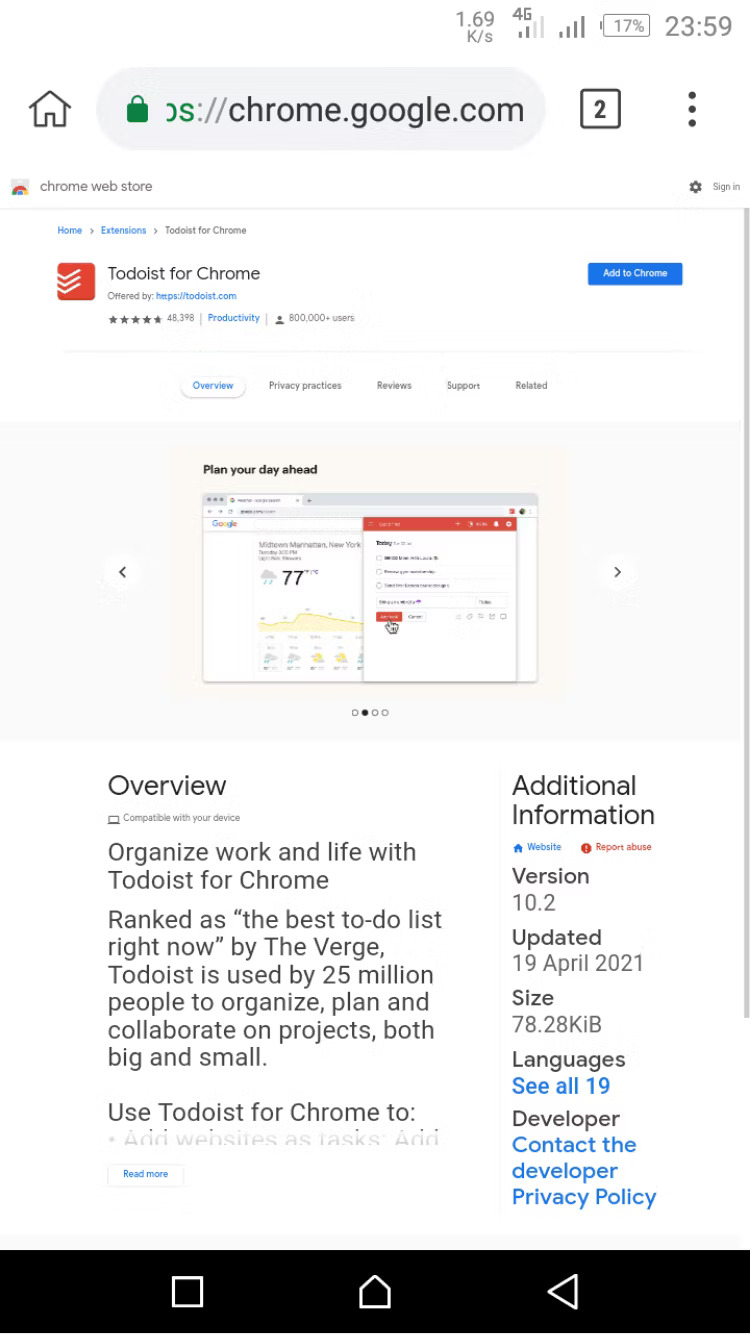 5. Alternatively, you can look for an extension by name using your browser's URL bar.
6. Choose Add to Chrome after you've located the extension. You'll receive a pop-up notice asking you to confirm your selection. To add the extension to the Android browser, press OK.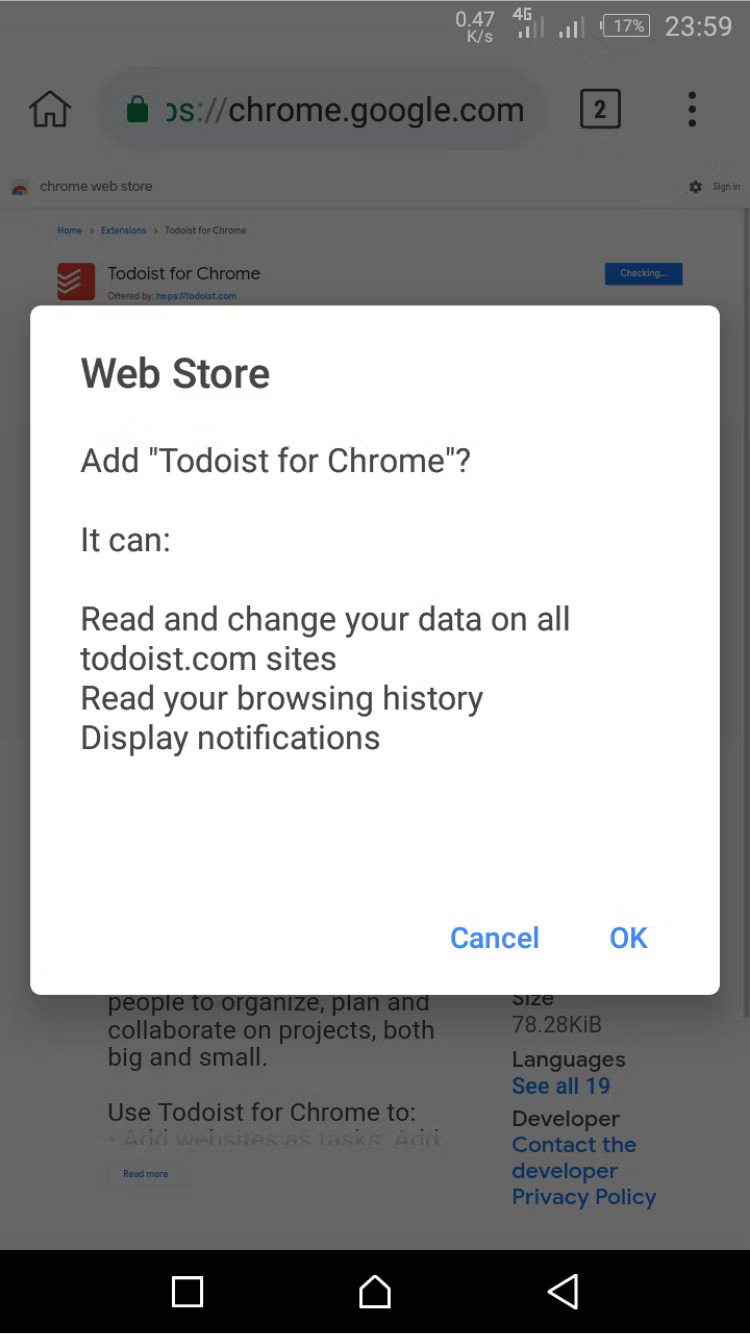 Click the three dots in the top-right corner of the browser to control the extensions. Next, choose Extensions to view a list of installed extensions that you can quickly disable, update, or uninstall.
Although most of your Chrome extensions should install on Android, there is no assurance that they will all function. This is a result of Google Chrome extensions' lack of Android device optimisation.
Yandex Browser is built on Chromium and works with Chrome extensions on Android smartphones, similar to Kiwi. Additionally, the instructions are very identical to those for Kiwi Browser.
You might wish to try one of the many other distinctive Android browsers than Yandex and Kiwi.
Note: Not all Chrome extensions are compatible with Android. Make sure to check the extension's compatibility before attempting to install it on your device.
Best Chrome Extensions for Android
Now that you know how to install Chrome extensions on Android, here are some of the best extensions that you should consider adding to your mobile browser:
1. LastPass
LastPass is a password manager that allows you to securely store and manage all your passwords in one place.
With the LastPass Chrome extension on Android, you can easily access your passwords and log in to your accounts with just a few clicks.
2. AdBlock Plus
AdBlock Plus is an extension that blocks ads on all websites, making your browsing experience faster and more enjoyable.
With the AdBlock Plus Chrome extension on Android, you can enjoy an ad-free browsing experience on your mobile device.
3. Evernote Web Clipper
Evernote Web Clipper is an extension that allows you to save web pages and articles for later reading.
With the Evernote Web Clipper Chrome extension on Android, you can save articles and web pages to your Evernote account and access them on any device.
4. Dark Reader
Dark Reader is an extension that enables dark mode on all websites, reducing eye strain and making it easier to read at night.
With the Dark Reader Chrome extension on Android, you can enable dark mode on your mobile browser and enjoy a comfortable reading experience.