Exxon Buys Pioneer Energy For $60 Billion To Dominate US Oilfields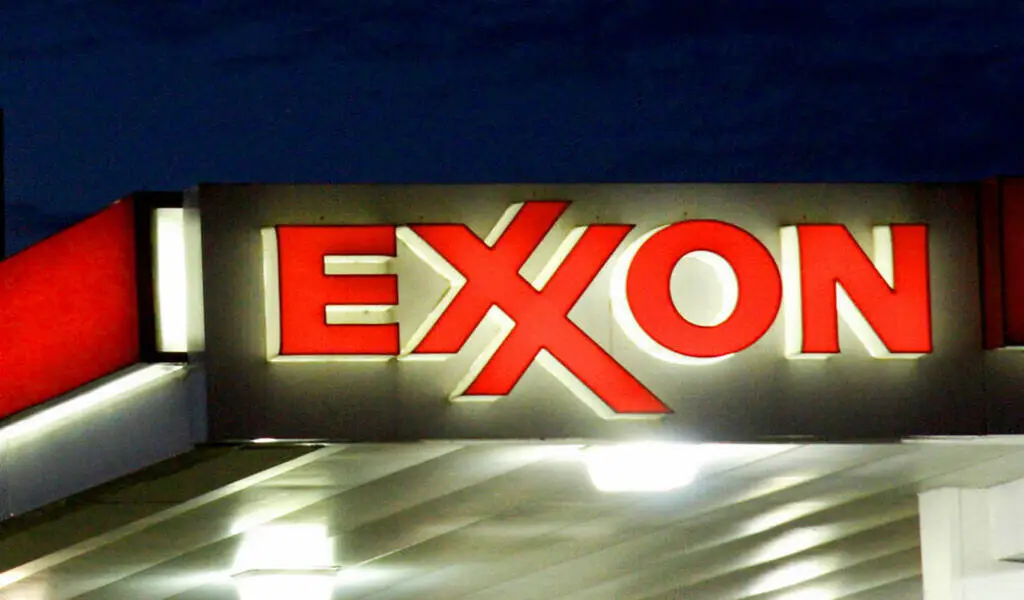 (CTN News) – A $59.5 billion deal between Exxon Mobil and Pioneer Natural Resources would make Exxon Mobil the largest producer in the largest U.S. oilfield and ensure the company a decade of low-cost production.
Combining the largest U.S. oil company with one of the most successful names to emerge from the shale revolution has made the country the world's largest oil producer in a decade.
It has been reported that Pioneer's offer represents a 9% premium over the company's average price over the past 30 days, when talk of a deal first emerged on Oct. 5. A share of Pioneer rose 2% to $241.79 in premarket trading.
Shares of Exxon fell

2.5%.

In early 2024, four of the largest U.S. oil companies will control much of the Permian Basin shale field and its infrastructure.

Reuters reported last week that despite heavy scrutiny, Exxon and Pioneer stood a good chance of completing their deal. In spite of being the largest Permian producer, together they will only account for a small fraction of an enormous global market.

According to analyst Scott Hanold of RBC Capital Markets, "An FTC review is quite possible, but the market share of this combination appears to be under thresholds typically warranting action."

RBC Capital Markets analysts estimate Pioneer accounts for 9% of Permian's gross production, while accounts for 6%.

As a result of the combination of ExxonMobil and Pioneer, Pioneer has the largest footprint of high-return wells in the Permian Basin, according to Pioneer CEO Scott Sheffield.

Sheffield, Pioneer's founder and CEO, had bolstered the company with multibillion-dollar deals like those with DoublePoint Energy for $6.4 billion in 2021 and Parsley Energy for $7.6 billion in 2020.

Sheffield, an industry veteran who plans to retire at the end of the year, could be the sale that ends his career.

As a result of its rock-bottom production costs of $10.50 per barrel, the Permian is highly valued by the U.S. energy industry.

Exxon's largest acquisition since buying Mobil Oil in 1998, years before the shale boom, was $81 billion.

Also, it would outrank Shell's $53 billion acquisition of BG Group in 2016, which placed it atop the global liquefied natural gas market.
A Woods in the driver's seat
By slashing costs, selling assets, and taking advantage of high energy prices spurred by Russia's invasion of Ukraine, Exxon has pulled itself out of a period marked by deep losses and huge debts.
The company's chief executive Darren Woods has resisted pressure from investors and politicians to change strategies and embrace renewable energy. When climate concerns became more pressing, he was heavily criticized for pursuing a strategy heavily dependent on oil.
Two years after COVID-19 devastated the world, Exxon made a record profit of $56 billion last year.
Putting aside some $30 billion in cash in anticipation of deals, the company set aside some of the huge profits from the oil-price run-up.
A $4.9 billion all-stock deal was struck by Exxon in July for Denbury, a U.S. oil firm with a network of carbon dioxide pipelines and underground storage. Exxon acquired that company to strengthen its low-carbon business.
Denbury's market value grew during the talks, and investors wanted to take advantage of any upside potential in Exxon's stock. Exxon originally made an all-cash offer, but switched to all stock at the last minute.
After falling to about $30 in early 2020 as oil and gas prices collapsed, the oil giant's share price has recovered strongly. A recent high of $120 per share was reached by Exxon shares.
SEE ALSO:
Pakistani TikTok Promotes Mental Health Awareness