[VIDEO] Train Derails in Southern Pakistan, Killing Over 30 Passenger
A passenger train derailed in southern Pakistan on Sunday, killing at least 30 people and wounding more than 80. The passenger train carrying around ten carriages derailed in the Nawabshah region of Sindh's southern province, about 275 kilometres (170 miles) from the country's major city, Karachi.
According to Reuters, some passengers were still stuck inside a train compartment, while others were taken to hospitals. Train services to Sindh's interior areas had been suspended, and rescuers had been rushed to the area.
Accidents are common on Pakistan's ageing train system, and successive governments have been attempting for years to acquire financing to improve the rail network as part of China's Belt and Road Initiative for infrastructure projects.
In 2021, a massive train catastrophe in Sindh killed 56 people and injured more than 100.
Lawyers cannot reach Pakistan ex-PM Imran Khan in jail
Meanwhile, Pakistani former Prime Minister Imran Khan's lawyers were unable to contact him on Sunday after he spent the night in a jail in the capital following his detention the day before on a corruption charge, according to spokespeople.
On Saturday, police took Khan from his residence in the eastern city of Lahore and brought him to Attock prison, just outside Islamabad, where a court had convicted him on crimes relating to the selling of state gifts.
The conviction will almost certainly exclude the cricketer-turned-politician from running in a national election.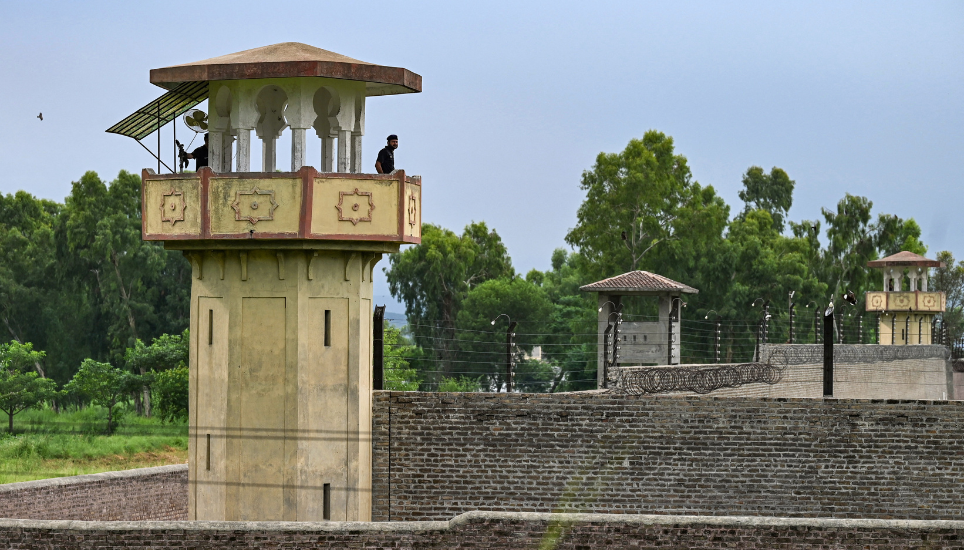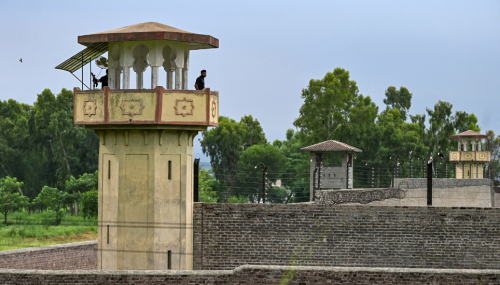 "Attock prison is a 'No Go' area for (his) legal team as well as locals in the area," said Naeem Haider Panjotha, Khan's legal affairs spokeswoman, adding that they were unable to bring him food or arrange for the signature of essential legal documents.
Pakistan's information minister addressed a request for comment on Khan's access to lawyers to provincial officials in Punjab, where the jail is located. The top information officer in Punjab did not respond to a request for comment.
Zulfi Bukhari, another spokeswoman for Khan, told Reuters that his attorneys were waiting in the town of Attock near the jail and had been unable to contact Khan all day but had been advised by authorities to try again on Monday.
He stated that the delays could jeopardise their efforts to quickly appeal the trial court verdict and request for bail. He further stated that the lawyers would seek a hearing date for Khan's bail hearing first thing on Monday.
According to Bukhari, the previous colonial prison did not have the facilities that a former prime minister would ordinarily have access to in Pakistan's prison system.
It was unclear whether Khan will appear in court on Monday, following a stunning weekend decision by a trial judge to sentence him to three years in prison.
The arrest was the latest in a string of setbacks for Khan's political career, which began when he clashed with Pakistan's powerful military and his party fractured.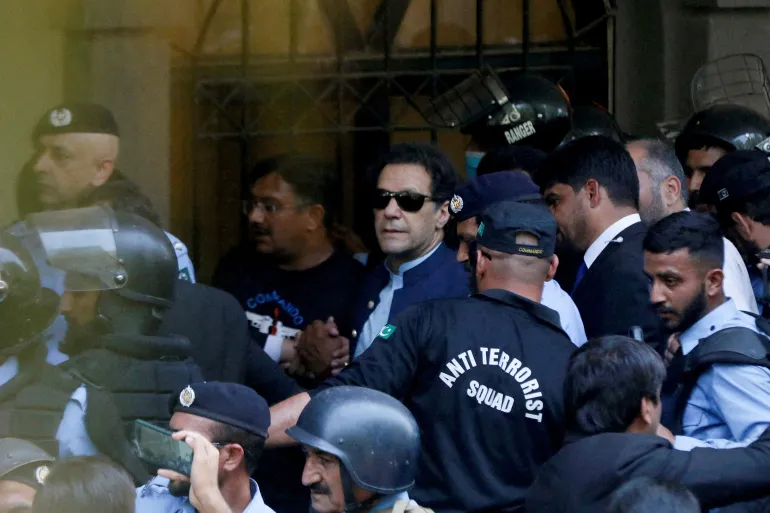 His Pakistan Tehreek-e-Insaf (PTI) party said it had filed appeals against the decision in higher courts.
Bukhari stated that over 100 PTI supporters had been arrested while attempting to demonstrate since Saturday, adding that while the party had initially called for statewide peaceful protests, they did not want anyone detained. Authorities have yet to confirm the arrests, and the information minister has yet to react to a request for comment.
"We don't want our workers to go through more pain and have our workers in prison, and we don't want our leadership to be in prison, especially at this time," Bukhari said.
According to the interior minister, thousands of Khan's aides and followers have been imprisoned since May. Many pro-Khan legislators have been detained and have distanced themselves from Khan, with others retiring from politics.
Khan's detention occurred just days before the administration planned to dissolve parliament, which would ordinarily result in elections in November. However, on Saturday, the government chose to include the most recent census as part of the electoral protocol, potentially delaying the voting.
Bukhari stated that the PTI's major demand was for free and fair elections as soon as possible.
The Foreign Office of the United Kingdom stated on Saturday that it was closely monitoring the situation and supported democratic ideals. Pakistan's government claims Khan's arrest had anything to do with the election.
According to legal experts, Khan's conviction will likely disqualify him from politics for five years.
"Imran Khan's political future appears bleak after his arrest and disqualification," said Madiha Afzal, a foreign policy fellow at Brookings.
Former foreign minister Shah Mahmood Qureshi, Khan's party vice chairman, has taken over the leadership of the PTI in his absence.
Bukhari stated that the PTI intended to run in the elections. They hoped that appeals would reverse the judgement and that Khan's popularity in Pakistan would grow as a result of his confinement.
Pakistan's Imran Khan Arrested After Being Sentenced to 3 Year in Prison