Thailand Aims to Expand Digital Volunteer Network to 300,000 by 2024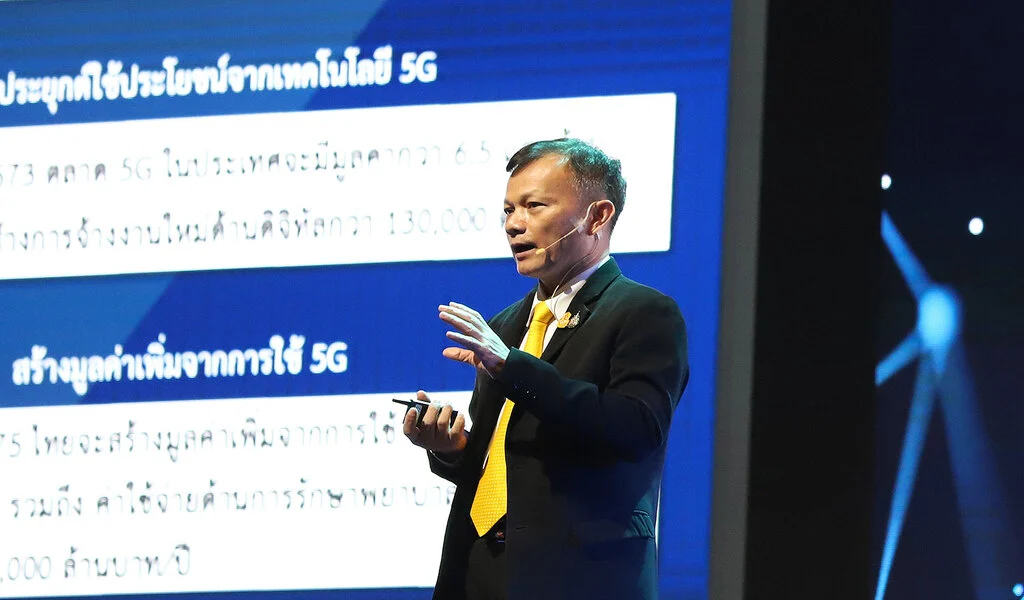 (CTN News) – A collaboration agreement was signed yesterday between the Office of the National Digital Economy and Society Commission (ONDE) and nine other agencies in Thailand.
Digital Volunteer Network to Enhance Accessibility of Technology in Villages
The objective is to increase the number of digital volunteers in the country to 300,000 by 2024. The primary focus of this initiative is to enhance the accessibility and understanding of digital technology among villagers across Thailand.
The plan involves establishing a digital volunteer network in villages to have one volunteer per village by the end of this year. Additionally, the number of digital community centers is set to expand from 500 to 2,222.
The nine agencies partnering with ONDE in this effort include the National Statistical Office, the Electronic Transactions Development Agency, the Anti-Fake News Centre, the Office of the Personal Data Protection Commission, the Office of the National Cyber Security Agency, the Department of Social Development and Welfare, the Department of Children and Youth Affairs, the Department of Corrections, and the UN Children's Fund (Thailand).
Current Status: Number of Digital Volunteers in Thailand
Currently, there are approximately 101,000 digital volunteers, with 100,000 of them participating in incubation projects under the Department of Social Development and Welfare, while the remainder is under the Digital Economy and Society Ministry, as stated by Putchapong Nodthaisong, the secretary-general of ONDE.
Nodthaisong emphasized that many villages in Thailand still lack access to digital technology and the necessary knowledge to leverage it to improve their quality of life. He highlighted the critical need for raising awareness about digital literacy, internet usage, and understanding of fake news and cyber threats to promote knowledge development at the regional level.
In an earlier development, the National Digital Economy and Society Commission approved an updated framework for Thailand's digital landscape implementation in Phase 3 (2023-2027), known as the Digital Full Transformation phase.
The objectives of this phase are to enhance the value of the digital economy, contributing at least 30% to the country's GDP, and to improve Thailand's position in the World Digital Competitiveness rankings by reaching the top 30 globally and securing the No. 3 spot in ASEAN.
Nodthaisong noted that ONDE's initiative aligns with the national policy of promoting economic growth and social equality through digital technology. The collaborative effort aims to harness the power of digital volunteers to bridge the digital divide and empower communities across Thailand.
In conclusion, Thailand is actively working towards expanding its digital volunteer network to 300,000 by 2024. This collaborative effort, driven by the ONDE and nine partnering agencies, seeks to enhance access to digital technology and foster digital literacy in villages.
With a focus on economic growth and social equality, Thailand aims to leverage digital technology to catalyze positive change throughout the country.