Human Rights Campaign Declares National State of Emergency Over Anti-LGBTQ Legislation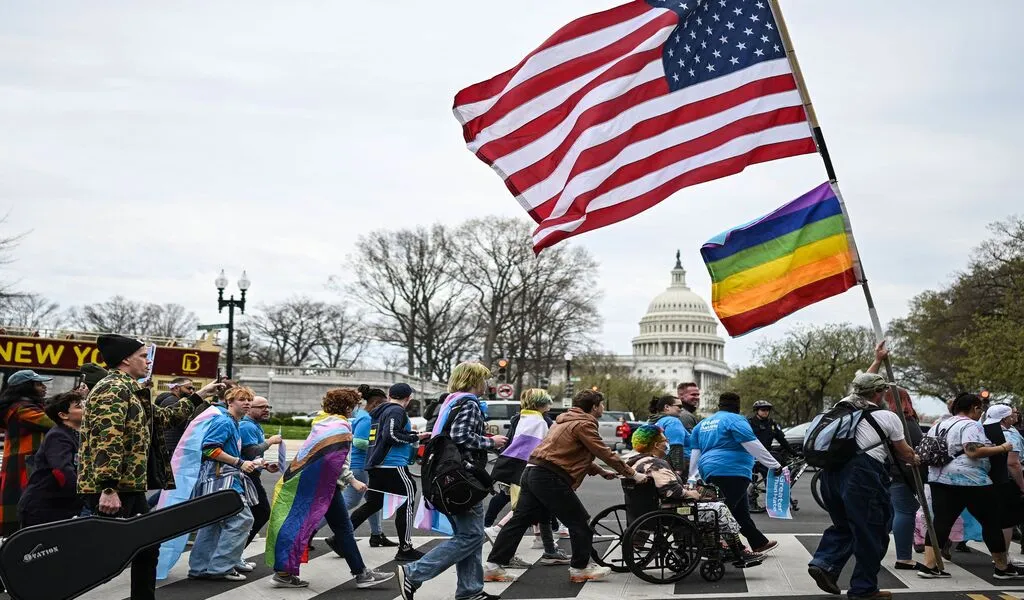 (CTN News) – The largest LGBTQ advocacy organization in the United States, the Human Rights Campaign (HRC), issued a groundbreaking declaration on Tuesday, announcing a national state of emergency. The move comes in response to the significant proliferation of legislation across statehouses aimed at regulating the lives of queer individuals.
Surge in Anti-LGBTQ Legislation: Record Number of Bills Passed
According to the HRC, this legislative session witnessed the passage of over 70 bills deemed anti-LGBTQ, doubling the previous record set last year.
A staggering 525 bills, almost exclusively introduced by Republicans, were tabled, with more than 220 directly affecting transgender people, as highlighted by the HRC.
This surge in anti-LGBTQ bills is part of a concerning trend, with the number of such bills introduced steadily rising since 2015, when the figure stood at 115, as reported by the HRC.
These legislative efforts have a profound impact, with an increasing number of families with LGBTQ members facing threats.
Consequently, some families have made the difficult decision to relocate to safer areas, as evidenced by survey data and personal stories shared with the HRC. To aid LGBTQ individuals in navigating these mounting state laws, the HRC included a "know before you go" guide as part of their declaration.
Kelley Robinson, President of the HRC, specifically identified Florida, Tennessee, and Texas as the most hostile states, singling out Florida Governor Ron DeSantis for his instrumental role in "weaponizing his position."
Robinson emphasized that an anti-LGBTQ+ Republican establishment and well-funded extremist groups like the Alliance Defending Freedom, Heritage Foundation, and the Family Policy Alliance drive these laws.
These entities persistently seek to exert control over the lives and families of LGBTQ individuals, as stated by Robinson in an official statement.
In response, the Alliance Defending Freedom labeled the HRC statement as "slanderous," reaffirming their commitment to religious liberty, parental rights, and the "sanctity of life." Jeremy Tedesco, Senior Vice President of the organization, stated firmly that no false accusations would deter them from their mission.
Representing Florida Governor DeSantis, spokesperson Jeremy Redfern dismissed the declaration as a mere stunt.
Transgender Bills: Promoters' Claims vs. Medical Associations' Support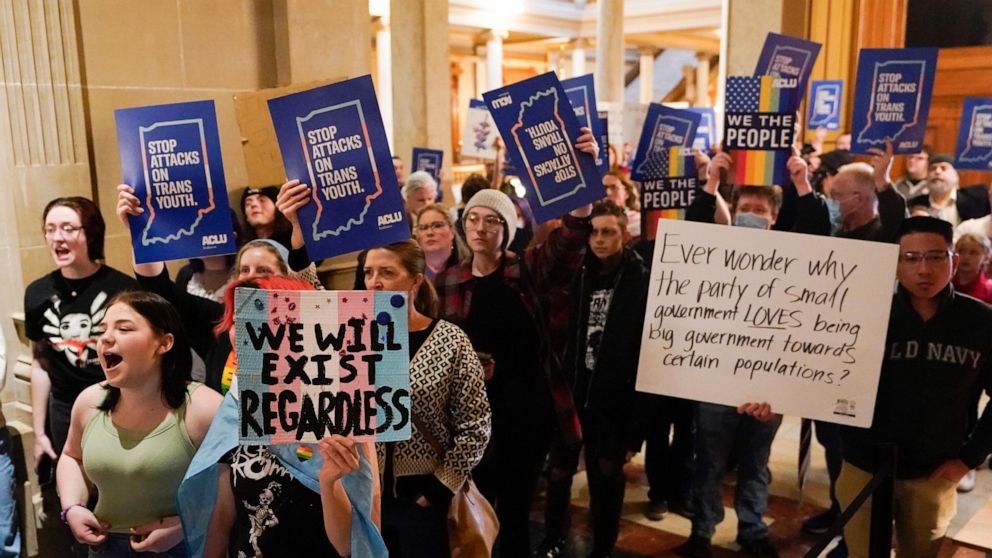 One of the key areas of focus in this wave of legislation is the issue of transgender rights. Promoters of the transgender bills argue that they protect children from misguided parents and doctors who support gender transition for individuals who identify with a gender different from their assigned sex at birth.
However, major medical associations endorse gender-affirming care as necessary and sometimes life-saving.
According to the HRC, alarming statistics reveal that twenty states currently ban gender-affirming care, with 32 states introducing such legislation this year alone.
In a positive light, the HRC recognized Michigan and Minnesota for expanding LGBTQ rights during 2022-23, showcasing progress amid this challenging landscape.
As the Human Rights Campaign sounds the alarm with its declaration of a national emergency, the fight for LGBTQ rights intensifies.
The record-breaking surge in anti-LGBTQ legislation has propelled the Human Rights Campaign to take decisive action, raising awareness of the urgent need to protect the rights and well-being of queer individuals across the United States.