Protests Against The US And Israel Are Being Held Across Iran By Thousands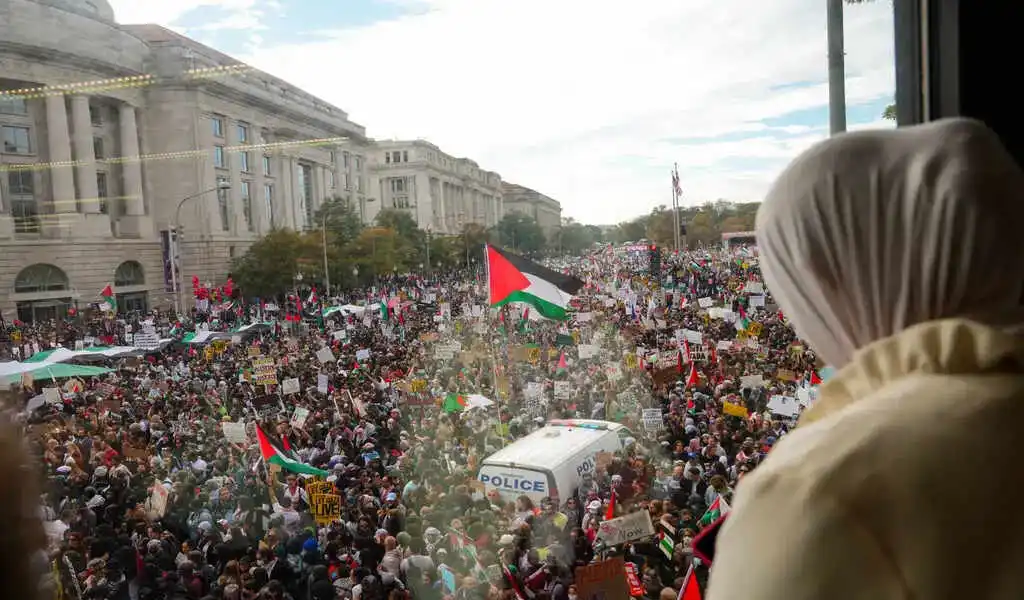 (CTN News) – Over a thousand protestors rallied across Iran on Saturday against the U.S. and Israel, as well as in support of Palestinians in the war-torn Gaza Strip against the United States and Israel .
A journalist for AFP reported that demonstrators chanted "Down with the States" and "Down with" as they gathered in front of the former U.S. embassy in Tehran.
A group of protesters set ablaze an attempt by Prime Minister Benyamin Netanyahu, as well as American and Israel flags, during the protests.
With their hands painted over with flags of Palestine, black-clad women waved victory signs with their hands.
Iran and the United States are embroiled in a diplomatic war of words ever since the October 7 attacks by Hamas gunmen on a close ally of the United States, Israel, in which about 1,400 people, mostly civilians, were killed, and more than 240 prisoners were taken hostage.
Israel has bombed the Gaza Strip over the past few months and sent in ground troops in response to the rocket attacks. According to the health ministry in the Hamas-run Palestinian territory, 9,488 people have been killed, with about two-thirds of them being women and children.
In a speech Saturday, Iranian parliament speaker Mohammad Bagher Ghalibaf hailed Hamas' October 7 attack on as "a turning point" that "changed the course of history."
Ghalibaf said: "No matter what the United States and the Zionist regime do, the situation after the 'Al-Aqsa Flood' operation will not return to how it was before," he added.
In celebration of the Islamic republic's "day of fighting against global arrogance," the demonstrations took place on September 4.
The 4th of November marks the fourth anniversary of the attack on the U.S. embassy in Tehran by Iranians in 1979, which resulted in 52 American diplomats being taken as hostages for 444 days.
After the ouster of Iran's U.S.-backed shah, a group of students overran the American embassy in Tehran to demand that Washington hand over the ousted ruler, who had been admitted to an American hospital a little more than nine months ago.
The Iranian government has called the bombardment of Gaza "genocide," slamming Washington for its unwavering support of Israel during the conflict.
SEE ALSO:
Gaza Ceasefire Pressure Grows As Israel-Hamas Conflict Enters Fifth Week