Pakistan's Military Arrests and Intimidates Imran Khan Supporters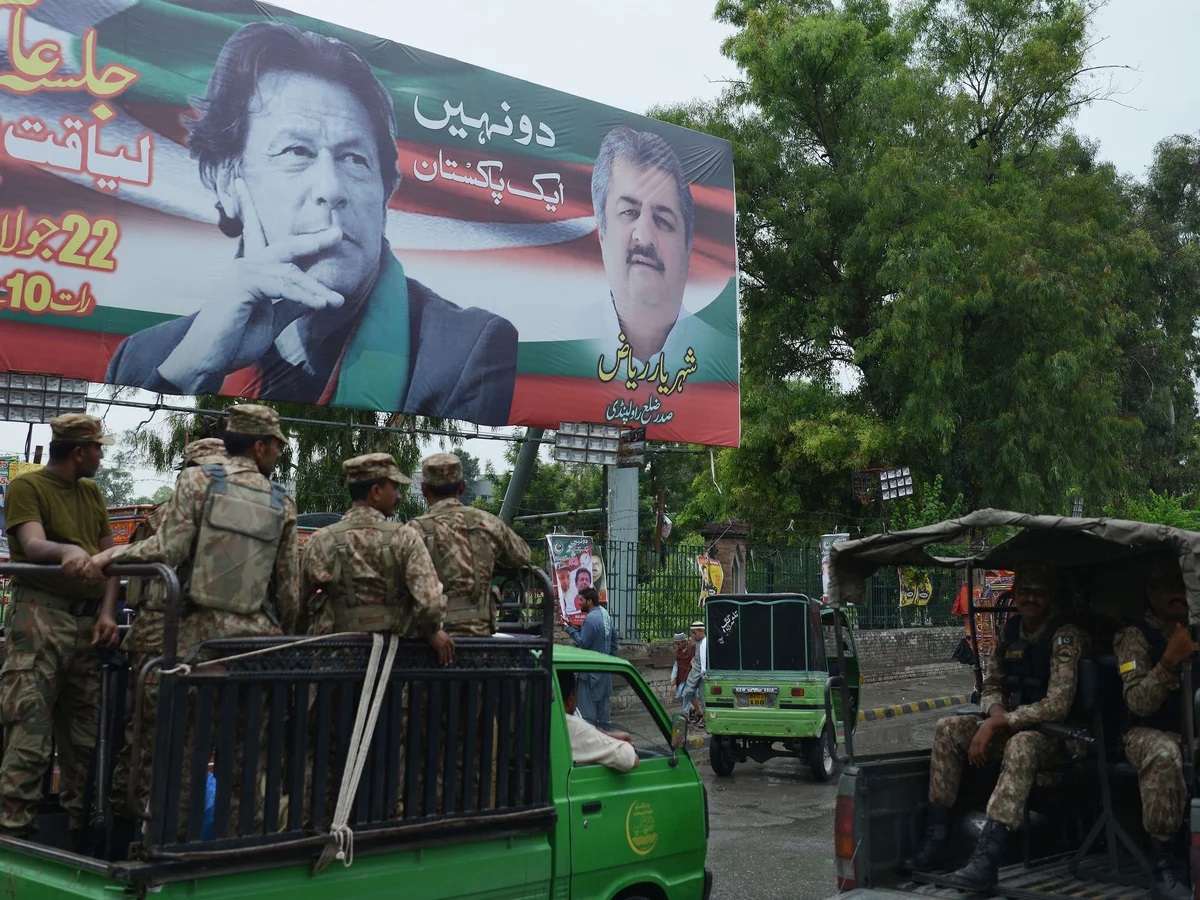 Hammad Azhar, who has served as Pakistan's finance and energy minister, says police and plain-clothed officials have burst into his home six times in recent weeks, smashed his belongings and threatened his 82-year-old father, warning that his daughter would be abducted.
Last weekend, he said police and "unknown people" took his father to a police station and released him after they went through his phone for an hour.
Azhar, who is in hiding, says he is under pressure from a "fascist regime" to leave the political party of former Prime Minister Imran Khan, Pakistan Tehreek-e-Insaf (PTI).
"All this is being done because I continue to stand with my party and Imran Khan," he told Reuters by telephone.
Like other senior members of the PTI who have been arrested in recent weeks, in some cases several times, Azhar avoided directly naming the powerful army as being responsible.
Khan however has done so, throwing down the gauntlet to an institution that has ruled the country directly for three decades or exerted considerable influence on the civilian government.
"It is completely the establishment," the former cricket hero said in an interview. "Establishment obviously means the military establishment, because they are really now openly – I mean, it's not even hidden now – they're just out in the open."
The government and police deny any coercion of Khan's supporters. An army spokesman did not respond to repeated requests for comment.
Azhar is wanted on terrorism charges for violent nationwide protests in May and no warrants were needed to raid his home, said Punjab police chief Usman Anwar. Azhar denies the charges.
Nuclear-armed Pakistan has been unsettled since Khan was ousted from office as prime minister in 2022 and launched street protests for fresh elections. A full-blown economic crisis, with runaway inflation, a plunge in the currency and the possibility of a debt default, has added to the turmoil.
Khan's arrest on corruption charges in May, which he says was at the behest of the generals, led to violent nationwide protests, attacks on an air base, military buildings, including its army's headquarters, and the burning of a top general's home, allegedly by the former prime minister's supporters.
There has never been that kind of challenge to Pakistan's military, which has held sway over the country since independence in 1947 with a mixture of fear and respect.
Arbitrary arrests and forced disappearances
Nearly 5,000 of Khan's aides and supporters have been arrested since May 9, according to Interior Minister Rana Sanaullah. Rights groups have raised concerns over what they call arbitrary arrests and forced disappearances.
Of the many pro-Khan parliamentarians arrested in the weeks-long crackdown, several have been re-arrested after securing bail from the courts.
All the leaders who have been set free have publicly distanced themselves from Khan, denounced the protests and praised the military.
"The entire senior leadership is in jail," Khan said in the interview. "And the only ones who can now get out of jail are the ones who then say that we renounce being part of PTI."
His spokesman Iftikhar Durrani added: "It is a full-blown campaign to dismantle the party."
"(Party members') families are being threatened with consequences – physical, mental and financial… to force a leader to quit," Durrani said.
When Reuters reached out to four of the released politicians for comment on their departures from the party, a former government minister replied in a WhatsApp message: "Situation doesn't allow."
One said he didn't want to talk about it, and the other two did not respond.
The first of the key aides to quit Khan's party was former Human Rights Minister Shireen Mazari, who was a close confidant of Khan.
She was arrested on May 11 in a police raid on her home, and a court ordered her release five days later. However, she was re-arrested just as she stepped out of jail and taken to another premises. This happened three more times.
Finally, on May 23, shortly after being released for a fifth time, she held a press conference announcing she was quitting politics. She was not re-arrested after that.
Military pressures Imran Khan's supporters
Fawad Chaudhry, a former information minister and a close Khan aide, was arrested on May 10 outside the Supreme Court despite having protective bail. He was surrounded by police again after a court ordered his release a few days later.
"I have decided to take a break from politics, therefore, I have resigned from party position and parting ways from Imran Khan," Chaudhry said in a post on Twitter after he was finally released.
Other top aides who have been re-arrested despite release orders from courts include former Foreign Minister Shah Mahmood Qureshi and former ministers Ali Muhammad Khan, Shehryar Afridi and Yasmin Rashid, who walked out of jail only to be redirected to a waiting police vehicle, which took them to another detention site.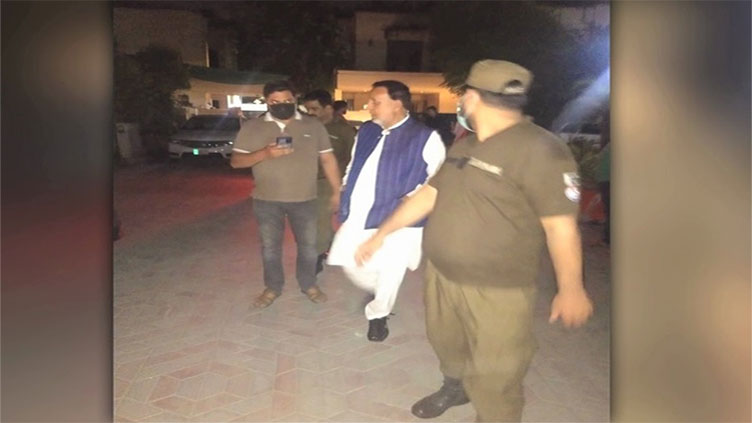 "Yes, there is a lot of pressure, but I'm not ditching the party," another senior leader, Mehmood-ur-Rasheed, 69, told reporters in handcuffs as he appeared for a court appearance. He remains in custody.
He told a court last week that he had been tortured in custody, his lawyer Masood Gujjar said. Police deny torturing Rasheed.
Malaika Bukhari, a staunch Khan loyalist who exited the party in late May, cited the ordeal of being incarcerated in a "c-class" cell, where she spent about two weeks, in the summer heat.
C-class cells are small rooms usually crammed with multiple inmates without proper ventilation and a hole in the corner without a door to use as a toilet.
"I announce that I'm resigning from PTI and ending all association with the party," she said in a press conference, condemning the attacks on military property. She said she was doing so of her own volition.
People from Khan's party have said, like her, many of the others arrested in the crackdown were held in similar, if not worse, conditions.
Lawyers say political prisoners are usually entitled to B-class cells, which come with a clean toilet and other facilities such as newspapers and availability of books.
Ali Zaidi, a former minister for maritime affairs, left the PTI late last month after spending over a week in a prison in the city of Jacobabad – often the hottest place on earth – where he was transferred after being re-arrested.
"I've decided, and it was a tough decision, that I will quit politics," he said, adding: "The armed forces are our pride."
Media Coverage on Imran Khan Banned
There has been no mention of Khan on local television since the government issued a directive last week not to give air time to "hate mongers, rioters, their facilitators and perpetrators". It did not name Khan.
Most newspapers have also stopped covering him.
"Media has completely been muzzled," Khan said. "My name cannot be mentioned on media now. My PTI representatives cannot appear on media anymore."
Critics and analysts say the crackdown replicates past military-led campaigns used to break other political parties in a country where no elected prime minister has ever completed a full term since independence.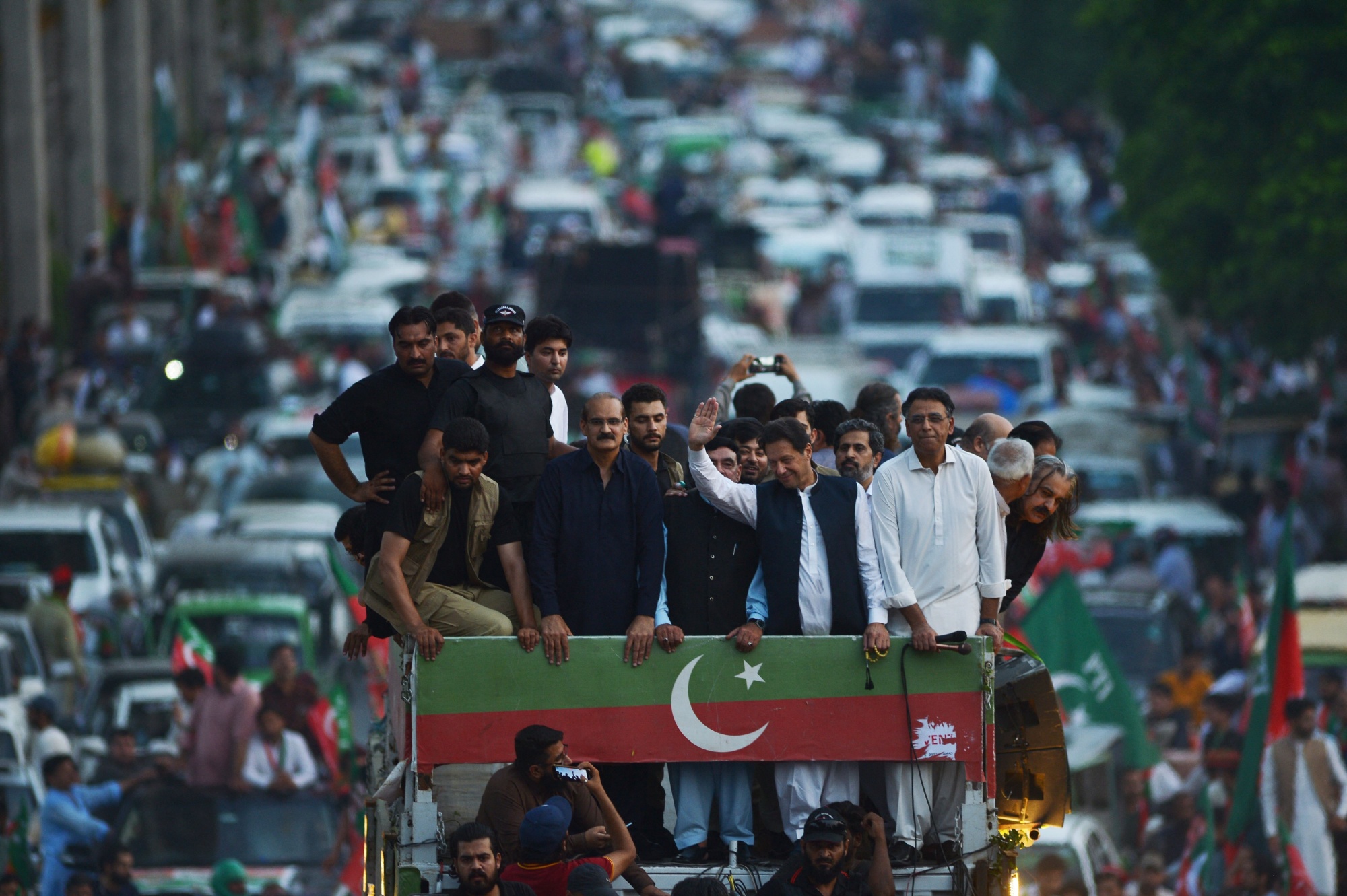 Ahead of 2018 elections which brought Khan to power, the outgoing party of former Prime Minister Nawaz Sharif had also alleged that the army was forcing its parliamentarians to switch sides to tip the scale in favour of the former cricket hero.
But the threats were veiled then, analysts said. Now the magnitude is higher and more open, largely because the military is outraged by the attacks on its assets, the analysts say.
Spokespersons for the military did not respond to requests for comment on this.
"The military is striking back with a vengeance," said Aqil Shah, an academic and author of the book "The Army and Democracy in Pakistan".
Outgoing army chief General Qamar Javed Bajwa said during his last days in office last year that the army had meddled in the country's politics for decades but had decided that it will no longer do so.
Khan has accused current army chief General Asim Munir of continuing Bajwa's campaign against him. The army has said the attacks on military installations on May 9 were "pre-planned" by Khan's party leaders and had resolved to bring to book everyone involved.
Khan is facing abetment charges, according to a police report seen by Reuters.
"The military is in command of operation 'get PTI'," said Shah, the author.
"I think we're seeing the PTI's controlled demolition," he said.