Germany's Cabinet Greenlights Simplified Name and Gender Changes for Transgender Individuals
(CTN News) – Germany's Cabinet has greenlit a proposal on Wednesday aimed at simplifying the process for transgender, intersex, and nonbinary individuals to modify their name and gender markers on official documents.
The legislation, endorsed by the justice minister, seeks to enhance the lives of "a small group with profound importance" by streamlining these crucial changes.
Legislation Aims to Enhance Lives of Transgender, Intersex, and Nonbinary Individuals
The legislation is still awaiting parliamentary approval and forms part of a series of reform initiatives undertaken by Chancellor Olaf Scholz's coalition comprised of three socially progressive parties. This legislation has faced criticism from the conservative opposition.
Envisaged as the "self-determination law," a project that has been in development for more than a year, it would enable adults to change their first name and legal gender at registry offices without necessitating additional formalities.
A prerequisite would be notifying the registry office three months ahead of the intended change.
Contrary to the existing "transsexual law" which dates back forty years, the current process mandates individuals seeking to alter their gender on official documents to obtain evaluations from two experts well-versed in transsexualism and subsequently secure a court ruling.
Over time, Germany's highest court has invalidated other clauses that demanded transgender individuals to undergo divorce and sterilization, as well as gender-transition surgery.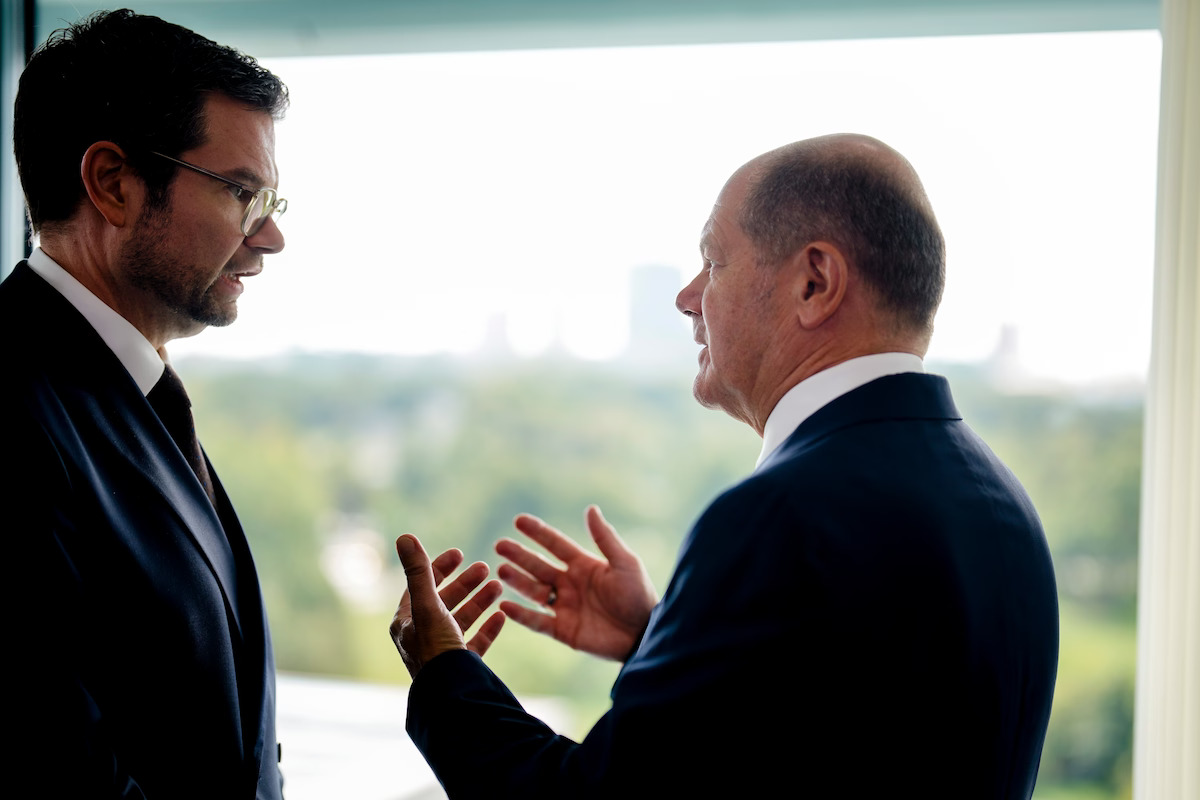 Justice Minister Marco Buschmann conveyed to ZDF television, "Imagine that you…simply want to live your life and you don't wish anyone anything bad, and then you're questioned about what your sexual fantasies are, what underwear you wear and similar things."
He further emphasized how those affected found this line of questioning immensely degrading.
He continued, "Now we simply want to make life a bit easier for a small group for which it has great significance."
This proposed legislation centers on individuals' legal identities and does not encompass any changes to Germany's guidelines concerning gender-transition surgery.
Germany's New Regulations Enable Name and Gender Changes for Individuals 14 and Above with Guardian Endorsement
The revised regulations grant individuals aged 14 and above the authority to modify their name and legal gender, contingent upon the endorsement of their parents or legal guardians.
In instances where consensus cannot be reached, adolescents possess the option to petition a family court for overriding consent.
For those below the age of 14, parents or guardians would be responsible for submitting applications to the registry office on their behalf.
Addressing apprehensions that youth might make hasty choices, Buschmann affirmed his conviction that "the vast majority of parents will earnestly and thoughtfully consider: what is in the best interest of my child?"
Once an official alteration of name and gender is implemented, no further modifications would be permissible within a year.
According to Buschmann, under the new legislation, entities like fitness centers and women's changing facilities would continue to determine access protocols.
He emphasized that experiences elsewhere had illustrated that "generally, this hasn't proven to be a practical issue; nevertheless, we've addressed it to accommodate the concerns of those who expressed worry."
In Spain, parliament passed a law in February allowing individuals above the age of 16 to change their legally registered gender without medical oversight.
Conversely, in the United Kingdom, the Scottish parliament approved a bill in December permitting individuals aged 16 or older to alter the gender designation on identity documents through self-declaration.
This was vetoed by the British government; Scotland's first minister has pledged to contest that decision.