France Suggests Expanding Anti-Islamic State Coalition To Counter Hamas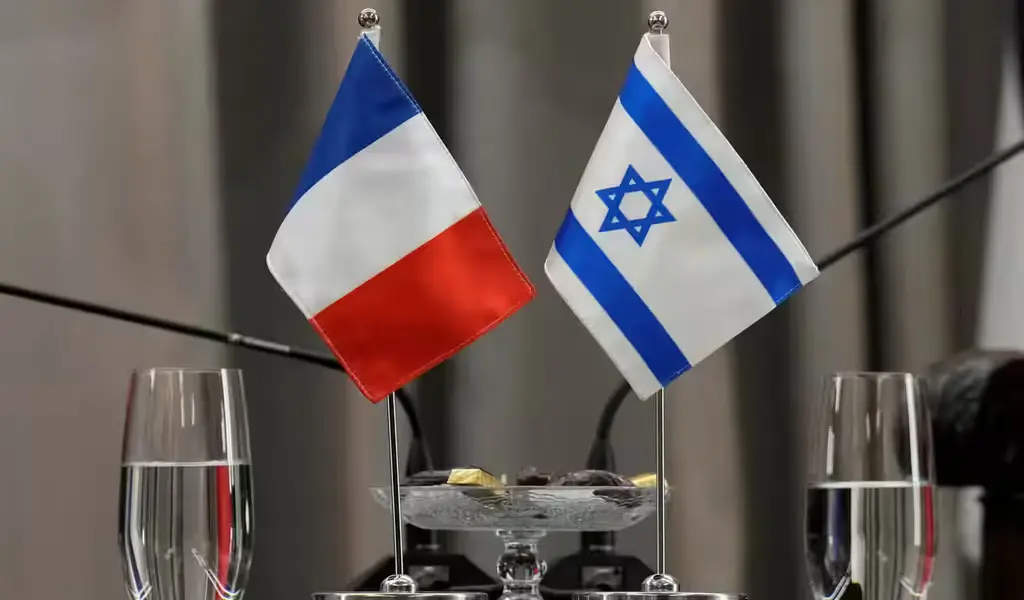 (CTN NEWS) – French President Macron Proposes Expanding Anti-Islamic State Coalition to Confront Hamas
During his visit to Israel, President Emmanuel Macron of France has suggested the expansion of the international coalition against the Islamic State to combat the Palestinian militant group Hamas.
Macron, speaking alongside Israeli Prime Minister Benjamin Netanyahu, emphasized the shared battle against terrorism as a common enemy for both France and Israel.
He mentioned France's participation in the international coalition against the Islamic State (IS) in Iraq and Syria and proposed that the coalition's scope be broadened to address Hamas as well.
This proposal could potentially grant Western powers greater influence in shaping the approach to dealing with Hamas, as some have concerns about leaving Israel solely responsible for confronting the group.
The fear is that an unconstrained campaign against Hamas could escalate into a regional conflict with consequences felt in European capitals.
Macron, while meeting with families of French victims at Tel Aviv airport, emphasized the priority of freeing the hostages without distinction.
This implies a preference among Western leaders for Israel to avoid large-scale ground operations.
Macron also stressed the need for the fight against Hamas to be carried out with firmness but within the bounds of established rules.
Prime Minister Netanyahu did not directly comment on Macron's proposal but described the battle as a confrontation between the "axis of evil" and the "free world."
Arab foreign ministries expressed surprise at Macron's proposal, stating that they had not been consulted.
Macron highlighted that Hamas had killed around 1,400 victims in its actions on October 7, attributing the violence to their desire for peace.
Among the casualties were 30 French citizens, and it is believed that nine French citizens are currently held hostage by Hamas.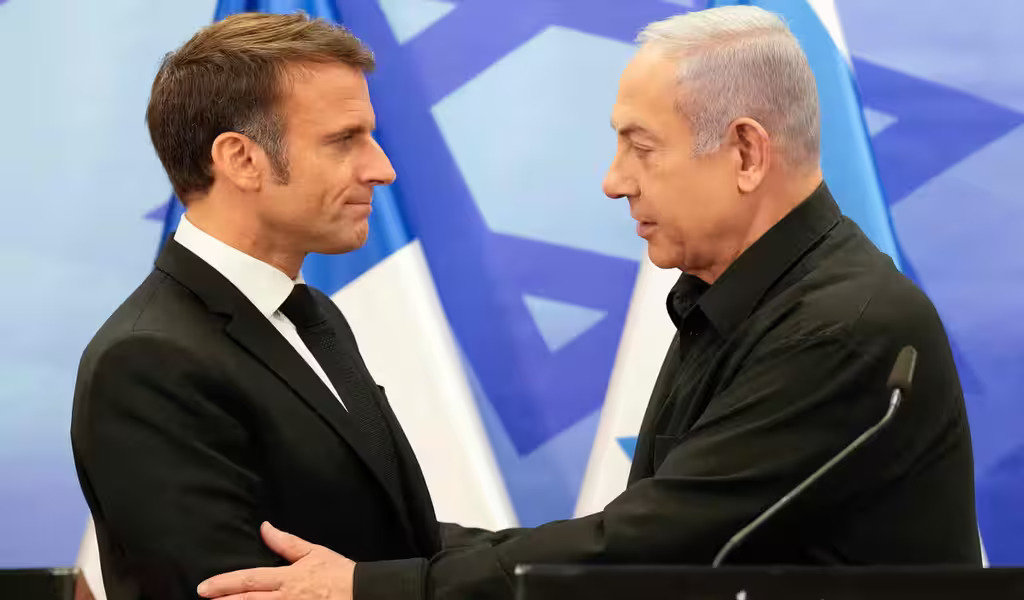 Emmanuel Macron's proposal suggests widening the international coalition initially formed to combat the Islamic State (IS) terrorist group to also address the Palestinian militant organization, Hamas.
This proposal has several significant implications and considerations.
1. Gaza's Future:
If this proposal were to move forward, it would likely necessitate discussions about the future of Gaza following any potential defeat of Hamas. One possible scenario is the transfer of administrative responsibilities in Gaza to the Palestinian Authority, which is based in the West Bank. This could be a step toward reunifying Palestinian territories, which have been politically divided between Hamas in Gaza and the Palestinian Authority in the West Bank.
2. Middle East Peace Process:
Macron's proposal also emphasizes the need for a "decisive relaunch" of the Middle East peace process. This suggests that efforts to address the Israeli-Palestinian conflict should not only focus on military or security aspects but also incorporate political and diplomatic dimensions. This could involve negotiations to establish a Palestinian state alongside Israel, taking into account the legitimate rights of Palestinians to live in peace and security.
3. Terrorism and Political Solutions:
Macron underscores the importance of recognizing the legitimate rights of Palestinians while maintaining security measures against terrorist groups. This reflects the idea that addressing the underlying political issues and aspirations of Palestinians can contribute to long-term stability in the region, alongside efforts to combat terrorism.
4. Potential Impact on Israel:
Macron's proposal could have implications for Israel's approach to Hamas. It suggests a desire for a more coordinated and international effort to address Hamas, which may impact Israel's policies toward the group. It also raises the possibility that Israel might be encouraged to avoid large-scale ground operations in Gaza.
5. International Consultation:
It's worth noting that some Arab foreign ministries expressed surprise at Macron's proposal, indicating that they may not have been fully consulted or involved in the discussions. This highlights the importance of international coordination when addressing complex issues in the Middle East.
In summary, Macron's proposal seeks to expand the international coalition's objectives to include Hamas, with an emphasis on addressing the broader political aspects of the Israeli-Palestinian conflict.
It aims to ensure that stability in the region is achieved through a combination of security measures and political solutions.
However, the actual implementation and impact of this proposal would depend on the willingness of relevant parties to engage in discussions and negotiations.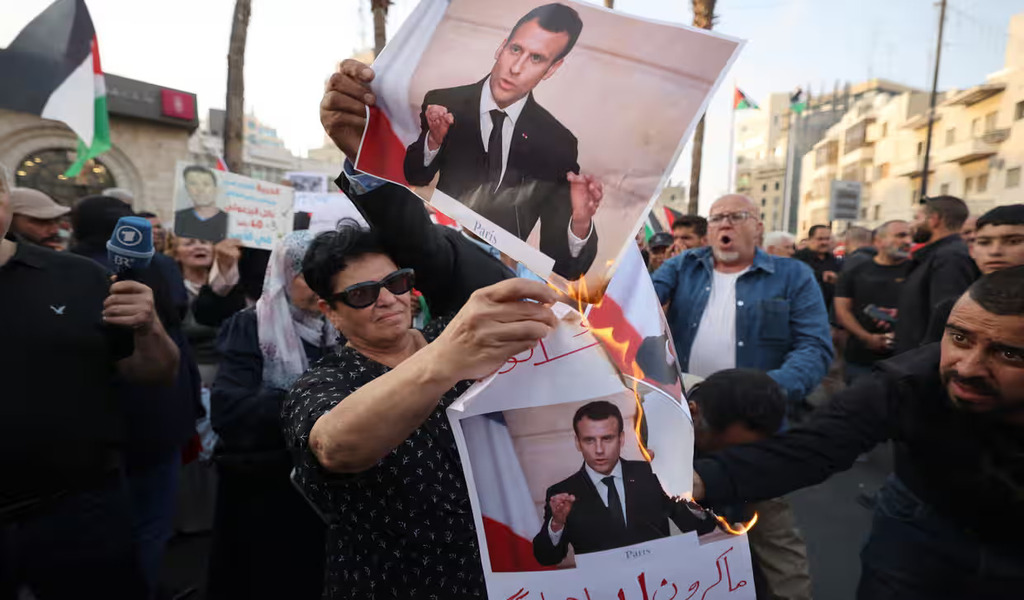 The US-led coalition against ISIS was established in September 2014.
A similar coalition was formed by NATO to combat the Taliban after the September 11 attacks.
The coalition's focus in Iraq and Syria has evolved from primarily military operations to providing support to local partners by offering reconnaissance and intelligence.
In Syria, the US mainly partnered with the Syrian Kurds to defeat ISIS, a decision that raised concerns with Turkey, a fellow NATO member.
Macron's office stated that France is open to discussing with Israel and its partners how to address the Hamas issue.
The international coalition against ISIS extends beyond ground operations and includes activities like training Iraqi forces, sharing information among partners, and combatting terrorism financing.
Western leaders have engaged in discussions without Netanyahu, including a recent phone call initiated by US President Joe Biden with European members of the G7, such as France, the UK, Germany, and Italy.
Macron's visit followed similar visits by German Chancellor Olaf Scholz, President Biden, European Commission President Ursula von der Leyen, and British Prime Minister Rishi Sunak.
These visits have indicated the West's preference for prioritizing the hostage situation over a ground offensive into Gaza.
French Foreign Minister Catherine Colonna participated in the Egypt peace summit over the weekend.
Macron will meet with other regional leaders in Jordan's capital, Amman, on Tuesday.
He also plans to meet with Mahmoud Abbas, the Palestinian leader, in Ramallah on the West Bank.
French officials have rejected the notion that Macron's initial ban on Palestinian protests, later reversed by the courts, signified bias against Palestine.
Unlike the United States, France did not veto a UN Security Council draft resolution, led by Brazil, that condemned Hamas while calling for a humanitarian pause.
The United Kingdom abstained from the vote.
MORE RELATED NEWS:
US rejects Israel-Gaza ceasefire as Hamas released 2 female hostages
Gold Price Today, October. 24th, 2023 – TUESDAY
LEGEND LOST: Veteran Indian Spinner Bishan Singh Bedi Died at the age of 77