Chinese Paid Thai Immigration Officers Up to 10K to Authorize Visa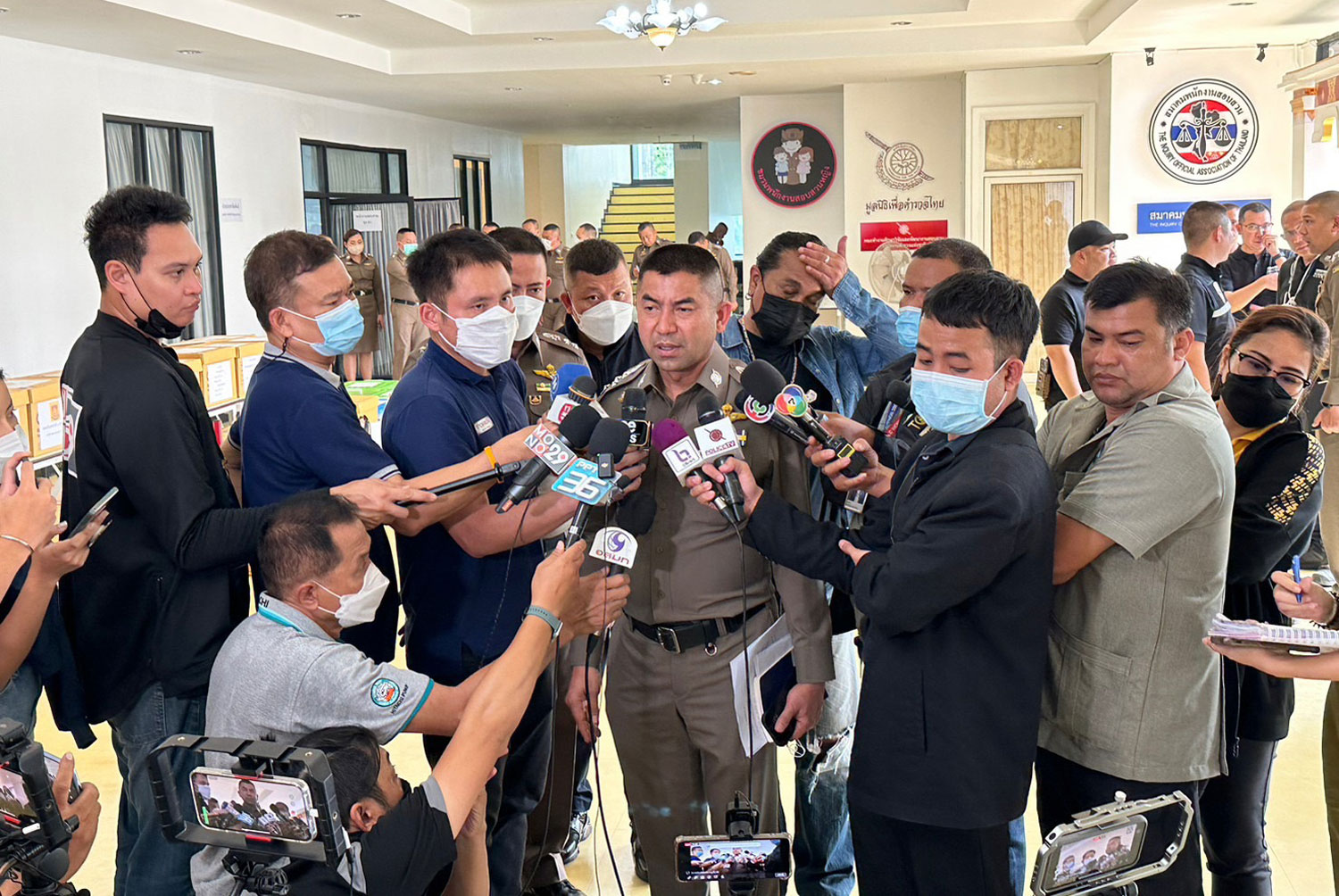 A 139,000-page police report into 107 immigration officers accused of assisting Chinese nationals involved in "grey" businesses in obtaining visas has been handed over to the National Anti-Corruption Commission (NACC).
Investigators from the Weluwan police station in Khon Kaen, Thailand were instrumental in gathering evidence about the racket, which primarily benefited Chinese business people but also some other foreign nationals. Documents issued by language schools or volunteer foundations were frequently used to support visa extension applications.
On Thursday, Pol Gen Surachate Hakparn, the deputy national police chief, witnessed the submission of the final report to the NACC in dozens of cardboard file boxes.
According to Pol Gen Surachate, the investigation team interviewed 446 witnesses and examined documents related to 107 immigration officers accused of malfeasance. Investigators have also filed additional charges against nine of the officers for illegally accepting money or other benefits.
According to Pol Gen Surachate, it is now up to the NACC to investigate the documents and take legal action against the officers.
Authorities are now strictly enforcing the law against corrupt officers who abused their power to assist Chinese nationals involved in illegal businesses commit crimes in the kingdom. Legal action against the officers would help restore trust in the police, he said.
Last month, Immigration Bureau Commissioner Pol Lt Gen Pakphumpipat stated that more than 100 immigration officers were suspected of illegally issuing visas to Chinese investors involved in grey businesses.
According to the commissioner, there were three generals and a mix of officers of all ranks among them.
Former politician Chuvit Kamolvisit claimed that three Immigration Bureau commanders in Khon Kaen and Chiang Mai were accepting bribes ranging from 100,000 to 300,000 baht for each non-immigrant visa approved.
According to Mr Chuvit, approvals were granted to a total of 3,325 Chinese nationals between 2020 and 2022.
The revelations prompted the national police chief to convene an inquiry panel.
So far, the most high-profile arrest has been that of Chinese businessman Chaiyanat "Tuhao" Kornchayanant, who also holds Thai nationality. He and 40 others face a slew of drug-related, organized transnational crime, money-laundering, and other charges.