Chinese Ships Allegedly Cut Internet Cables On Taiwanese Islands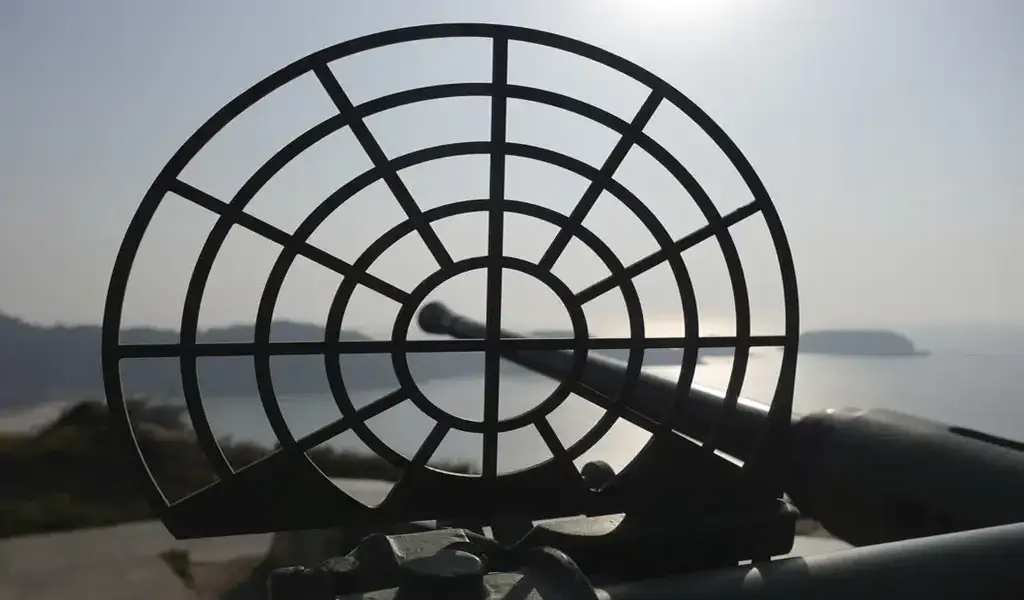 (CTN NEWS) – Bed and breakfast proprietor Chen Yu-lin had to inform his guests the previous month that he could not offer them internet access.
Those living on Matsu, one of Taiwan's outlying islands closest to neighboring China, struggled with paying utility bills, making a doctor's appointment or receiving a shipment.
Matsu's 14,000 inhabitants rely on two submarine internet cables that connect to Taiwan's main island to access the outside world.
The National Communications Commission attributed the cutting of the wires to two Chinese ships, citing the island's telecom service.
It stated that the first cable is believed to have been severed by a Chinese fishing boat 50 kilometers (31 miles) out at sea. On February 8, six days later, a Chinese cargo ship reportedly cut the second.
The Taiwan administration did not call it an intentional action by Beijing.
The Chinese ships were not directly implicated, and Taiwan's administration refrained from labeling it an intentional action on the side of Beijing.
Meanwhile, the islanders were compelled to use microwave radio transmission, a more established technology, as a backup to connect to a constrained internet.
It implies that sending a text message could take hours. Calls would drop, and watching videos was impossible.
"Due to the lack of internet, many tourists would cancel their reservations. The internet now significantly impacts people's lives, according to Chen, who resides on Beigan, one of Matsu's largest residential islands.
The apparent trivial theft of internet cables has significant ramifications for national security in addition to upsetting people's lives.
As evidenced by the full-scale invasion of Ukraine, Russia has made destroying internet infrastructure one of its primary goals.
Internet cables had been cut 27 times over the previous five years
Some observers believe China may have purposefully cut the cables as part of its harassment of the self-governing island it believes to be part of its territory, intending to forcibly unite the two at some point.
As part of a strategy to frighten Taiwan's democratic government, China frequently sends bombers and navy ships there. Since the conflict in Ukraine, worries about a Chinese invasion and Taiwan's ability to repel one have grown.
According to statistics from Chunghwa Telecom, the cables had been cut 27 times over the previous five years, although it was not known from which nation the vessels originated.
An official briefed on the incident but not authorized to publicly discuss it said that Taiwan's coast guard pursued the fishing boat that cut the initial cable on February 2 but that it returned to Chinese waters.
Based on automated identification system data comparable to GPS and revealing a vessel's location, the authorities discovered two Chinese ships in the region where the wires were severed.
Su Tzu-yun, a defense specialist at the government think tank Institute for National Defense and Security Studies, asserted that "we can't rule out that China destroyed these on purpose," citing research showing that only China and Russia had the technical capacity to do so.
More funds should be allocated to Taiwan's cable maintenance and safeguarding
Taiwan should devote more funds to maintaining and safeguarding the cables.
In shallow areas more prone to collide with ships, internet cables, which range in size from 20 millimeters to 30 millimeters (0.79 inches to 1.18 inches wide), are protected by steel armor.
Despite the safeguards, ships, anchors, and fishing boats utilizing steel nets can readily sever cables.
Even in the shallow waters of the Taiwan Strait, "this level of breaking is quite exceptional for a cable," according to Geoff Huston, chief scientist at the Asia Pacific Network Information Centre, a non-profit that oversees and distributes Internet resources like IP addresses for the region.
Coffee shop owner Chiu Sih-chi claimed that without reliable internet, taking his toddler son to the doctor for a cold required them to go to the hospital to schedule an appointment.
A breakfast café owner claimed she had lost thousands of dollars recently because she often accepts internet orders.
When she hadn't even seen her customers' messages, they would arrive at her stall expecting the meal to be ready.
When faced with exceptional challenges, the people of Matsu devised various ways to order their lives.
One couple decided to prepare for the upcoming peak season by having one person stay in Taiwan to access their reservation system, then text the other person the information.
When she learned that the internet at home was down, her wife, Lin Hsian-wen extended her vacation in Taiwan during the off-peak season. She will be returning to Matsu later this week.
The Chinese shoreline is barely 10 kilometers (6.21 miles) away at its closest point, yet some enterprising locals crossed across to purchase SIM cards from Chinese telecoms.
Nevertheless, those cards only function well in the areas closest to the Chinese coast.
Others would go to Chunghwa Telecom's office to utilize a Wi-Fi hot spot the business had set up for locals to use while waiting, such as the proprietor of the bed and breakfast Tsao Li-yu.
Tsao jokingly said, "I was going to work for (Chunghwa Telecom).
For the residents' safety, Chunghwa installed a microwave communication system.
They relay transmits the signals to Matsu from Yangmingshan, a mountain just outside Taiwan's capital Taipei, some 200 kilometers (124 miles) away. Residents said that speeds had significantly increased since Sunday.
When the internet malfunctioned, the Matsu legislator and the head of Lienchiang County, as the Matsu islands are formally known, went to Taipei to seek assistance.
When they arrived, they were told they would be given priority in any future backup plans for the internet, according to Wang Chung Ming.
Taiwan's Ministry of Digital Affairs openly sought bids from low-Earth orbit satellite operators to offer the internet as a backup plan after observing Russia's cyberattacks in the invasion of Ukraine, the head of the ministry, Audrey Tang, told The Washington Post last autumn.
But, the idea is still stuck since Taiwanese legislation demands that a domestic shareholder own at least 51% of the providers.
Questions regarding the status of backup plans were forwarded to the National Communications Commission by a representative of the Digital Ministry.
According to NCC, undersea cable surveillance will be installed, with microwave communication as a fallback.
When they began using internet cables, many Pacific island governments relied on satellites as a backup, and some still do today, according to Jonathan Brewer, a telecommunications consultant from New Zealand who works across Asia and the Pacific.
Cost is another consideration. The cost of repairing the cables is high; the work of the ships alone is expected to cost $30 million in New Taiwan Dollars ($1 million).
Wen Lii, the leader of the Matsu branch of the ruling Democratic Progressive Party, said that the Chinese boats responsible for damaging the wires should be held accountable and made to pay for the prohibitively expensive repairs.
Without Working Internet, There Were Few Benefits
Wang, the county's administrator, claimed that he had brought up the wires on a recent trip to China, where he had met a representative from China Mobile.
They offered to dispatch technicians as assistance. He added that you must be able to identify the offender with certainty to receive compensation.
A faxed request for comment received no response from China's Taiwan Relations Office.
Residents currently have no choice but to wait. There are only a few ships that can perform the task, therefore the earliest cable-laying ships may arrive is April 20.
There are benefits to a month without working internet as well. The bed and breakfast owner, Chen Yu-lin, has felt calmer.
The first week was challenging, but Chen rapidly adopted it.
He said he was spending more time with his son, who typically plays video games online, saying, "From a life standpoint, I think it's a lot more pleasant since you receive fewer calls.
The result was the same in a web café where soldiers on leave played offline games.
"Our connections have become a bit tighter," said one soldier who only supplied his first name, Samuel. Since everyone tends to isolate themselves when there is an internet connection, we are now more connected.
RELATED CTN NEWS:
2023 Holi Festival of Colours Kicks Off in India and Around the World