China's Emerging Role As A Peacemaker In The Israel-Hamas Conflict: Opportunities And Limitations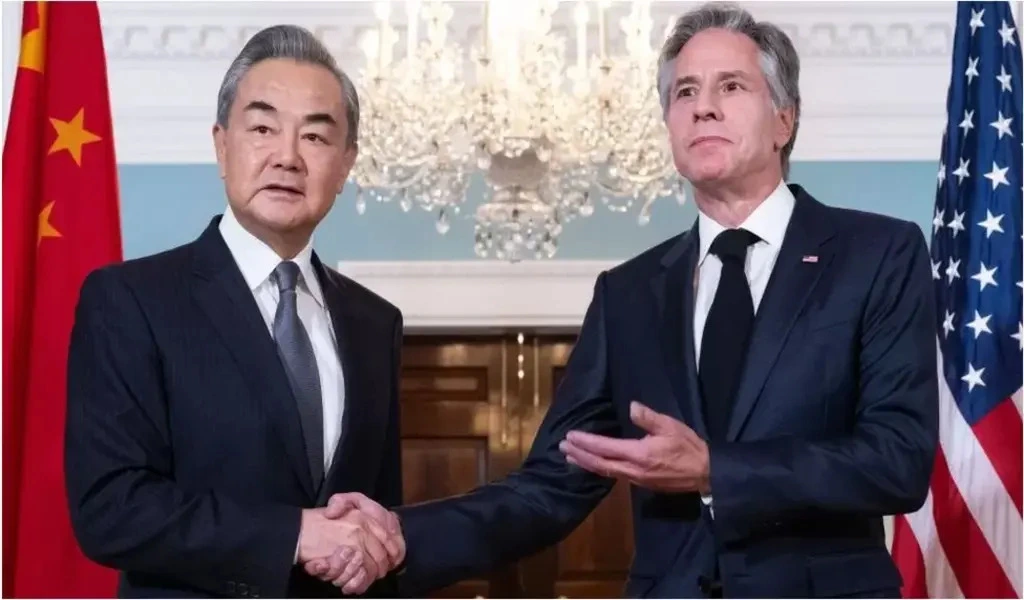 (CTN NEWS) – As the Israel-Hamas conflict escalates, an unexpected development has arisen: China has taken on the role of a peacemaker. However, there are certain limitations to what it can accomplish.
China's top diplomat, Wang Yi, engaged in discussions about the conflict with Washington officials over the weekend, amid concerns of a potentially larger regional war.
The US has pledged to collaborate with China in an effort to seek a resolution.
Mr. Wang has also conversed with his Israeli and Palestinian counterparts, following the visit of China's Middle East special envoy, Zhai Jun, to the region, where he met with Arab leaders.
China has been a vocal advocate for a ceasefire in United Nations meetings.
There is optimism that China could leverage its close relationship with Iran, a supporter of Hamas in Gaza and Hezbollah in Lebanon, to de-escalate the situation.
According to reports from the Financial Times, US officials encouraged Mr. Wang to "urge calm" with the Iranians.
China is Iran's largest trading partner, and earlier this year, Beijing facilitated a rare détente between Iran and Saudi Arabia.
Tehran has expressed its readiness to enhance communication with China to address the situation in Gaza.
Given China's relatively balanced relationships with all parties involved in the conflict, it is seen as a potential impartial mediator.
Dawn Murphy, an associate professor specializing in Chinese foreign policy at the National War College under the US Department of Defense, pointed out that China has positive relations with the Palestinians, Arab nations, Turkey, and Iran.
She noted, "Together with the US, which has strong ties with Israel, they could convene all stakeholders for negotiations."
However, some observers emphasize that China's role in Middle East politics remains relatively minor.
Jonathan Fulton, a non-resident senior fellow at the Atlantic Council who specializes in China's relations with the Middle East, stated, "China is not a serious player on this issue.
Talking to people across the region, nobody expects China to make a substantial contribution to the solution."
China's initial statement regarding the conflict drew ire from Israel, which expressed "deep disappointment" that China did not condemn Hamas or acknowledge Israel's right to self-defense.
On October 7th, Hamas militants launched an unprecedented assault on Israel from the Gaza Strip, resulting in the deaths of over 1,400 people and the taking of at least 239 hostages.
In response, Israel carried out retaliatory strikes on Gaza, resulting in more than 8,000 casualties, according to the Hamas-run health ministry.
Israel subsequently deployed troops and tanks into the territory.
Following the controversy surrounding its initial statement, Mr. Wang later conveyed to Israel that "all countries have the right to self-defense."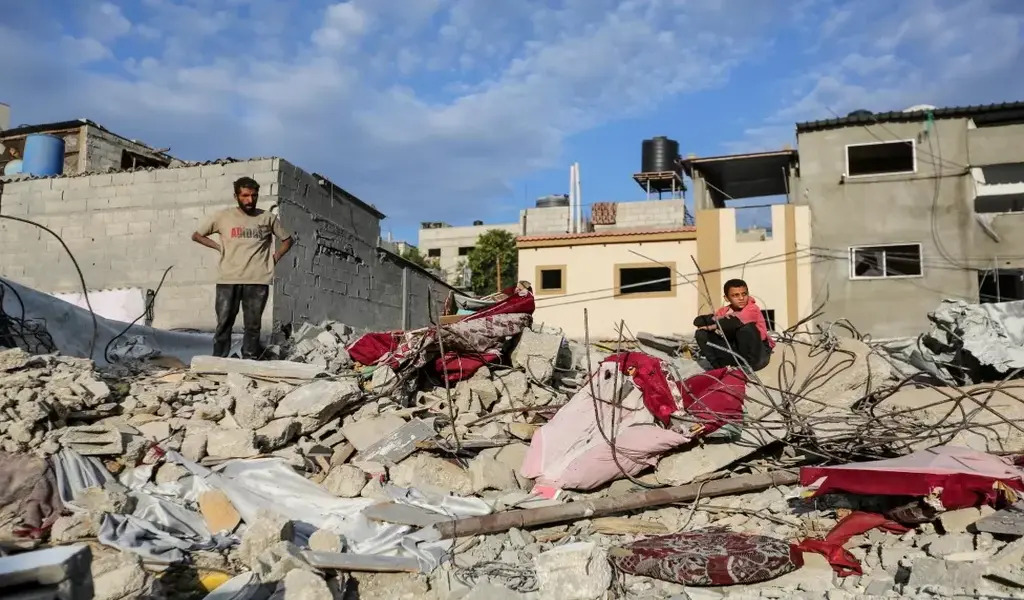 However, he also stated elsewhere that Israel's actions had exceeded the bounds of self-defense.
China finds itself in a delicate balancing act because it has historically expressed sympathy for the Palestinian cause.
This stance dates back to the founder of the Chinese Communist Party, Mao Zedong, who provided weapons to Palestinians in support of what he viewed as "national liberation" movements worldwide.
Mao even likened Israel to Taiwan, both seen as bases of Western imperialism and supported by the US.
In the subsequent decades, China underwent significant economic reforms and normalized relations with Israel, resulting in a thriving billion-dollar trade relationship between the two nations.
However, China has remained clear in its support for the Palestinian cause.
In their comments on the recent conflict, Chinese officials, including President Xi Jinping, have emphasized the necessity of establishing an independent Palestinian state.
This stance has had some unintended consequences, such as a rise in online anti-Semitism fueled by nationalist bloggers.
On Chinese social media, some individuals have drawn parallels between Israel's actions and Nazism, accusing them of perpetrating a genocide on Palestinians.
This has drawn a rebuke from the German embassy in Beijing.
The stabbing of a family member of an Israeli embassy employee in Beijing has further added to the tensions.
Given these complexities, why is China involving itself in this situation?
One significant reason is China's economic interests in the Middle East, which would be at risk if the conflict were to escalate.
Beijing has become increasingly reliant on foreign oil imports, with approximately half of that oil coming from Gulf countries, according to analysts.
Middle Eastern nations have also taken on a more substantial role in China's Belt and Road Initiative (BRI), a key component of its foreign and economic policy.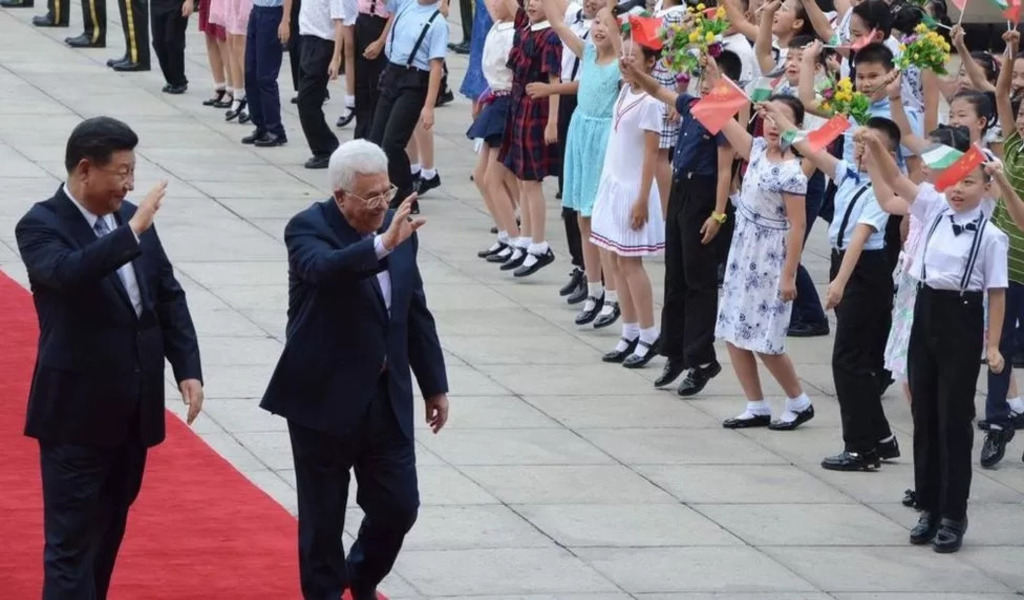 Another compelling reason for China's involvement in the conflict is the opportunity it offers Beijing to enhance its global reputation.
China perceives that "supporting the Palestinian cause aligns with the sentiments of Arab nations, Muslim-majority nations, and significant portions of the Global South," as noted by Dr. Murphy.
The conflict has arisen at a moment when China is positioning itself as a more attractive international partner than the United States.
Throughout the year, China has been promoting a vision of a world order led by China, all while critiquing what it views as the inadequacies of U.S. "hegemonic" leadership.
Officially, China has refrained from openly criticizing the US for its support of Israel.
However, state media is actively fueling nationalist sentiments by linking the Middle East conflict to the US's backing of Israel, as noted by Dr. Murphy.
The Chinese military newspaper PLA Daily accused the US of "adding fuel to the fire," a rhetoric Beijing has used to criticize Washington's support for Kyiv in the Ukraine conflict.
The state-run English-language newspaper, The Global Times, even published a cartoon depicting Uncle Sam with bloodstained hands.
One perspective among observers is that Beijing is highlighting its stance against the US to diminish the global standing of its Western rival.
However, by not explicitly condemning Hamas, China also risks undermining its own position.
China faces several challenges in pursuit of its long-term ambitions.
One challenge involves reconciling its diplomatic stance with its own checkered track record.
While it expresses solidarity with Muslim-majority nations and opposes Israel's occupation of Palestinian territories, China faces allegations of human rights abuses, including genocide against the Uyghur Muslim minority and forced assimilation in Tibet.
Observers suggest that these issues might not be a significant concern for the Arab world, given the strong relations China has cultivated with Arab nations.
The more significant problem lies in the perception that Beijing may be engaging superficially or, worse, capitalizing on the Israel-Hamas conflict to advance its own interests.
China seems to assume that expressing support for Palestine will earn points with Arab countries, but as Dr. Fulton notes, there is no unified voice among Arab states on this highly divisive issue.
Mr. Wang has asserted that China's goal is to promote peace in the Middle East and that they have "no selfish interests in the Palestinian question."
The challenge lies in convincing the world that this is indeed the case.
MORE RELATED NEWS:
Illegal immigrants left with under 24 hours to leave Pakistan
Thailand is Removing Visa Requirements for Indian and Taiwanese Visitors
WATCH: Israel Embeds Advertising Demonizing Hamas and Palestinians in Children's Video Games