China Warns US of Conflict if Biden Doesn't Change Course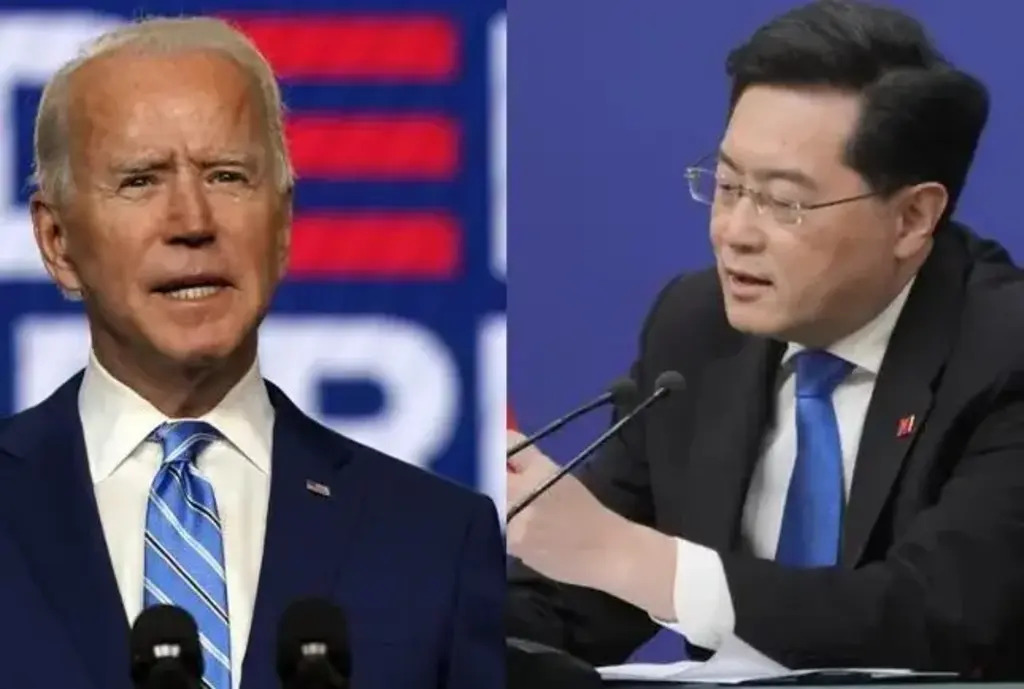 China's Foreign Minister Qin Gang warned Tuesday that if the United States does not change course, Beijing and Washington will face "conflict and confrontation," striking a combative tone when relations between the rivals are at an all-time low.
Beijing's harsh language appeared to defy the Biden administrations predictions that China would abandon its aggressive diplomacy as the two countries clashed over technology and trade, Taiwan, human rights, and Ukraine.
The Biden administration's China policy has "completely deviated from the rational and soundtrack," Qin told reporters on the sidelines of China's rubber-stamp legislature's annual meeting.
"If the Biden administration continues down the wrong path, no amount of guardrails will prevent derailing, and there will undoubtedly be conflict" said Qin.
Qin's remarks echoed leader Xi Jinping's remarks in a speech to legislators on Monday.
"Nato countries led by the US have implemented all-round containment, encirclement, and suppression of China, posing unprecedented grave challenges to our nation's development," Xi Jinping was quoted as saying by the official Xinhua News Agency.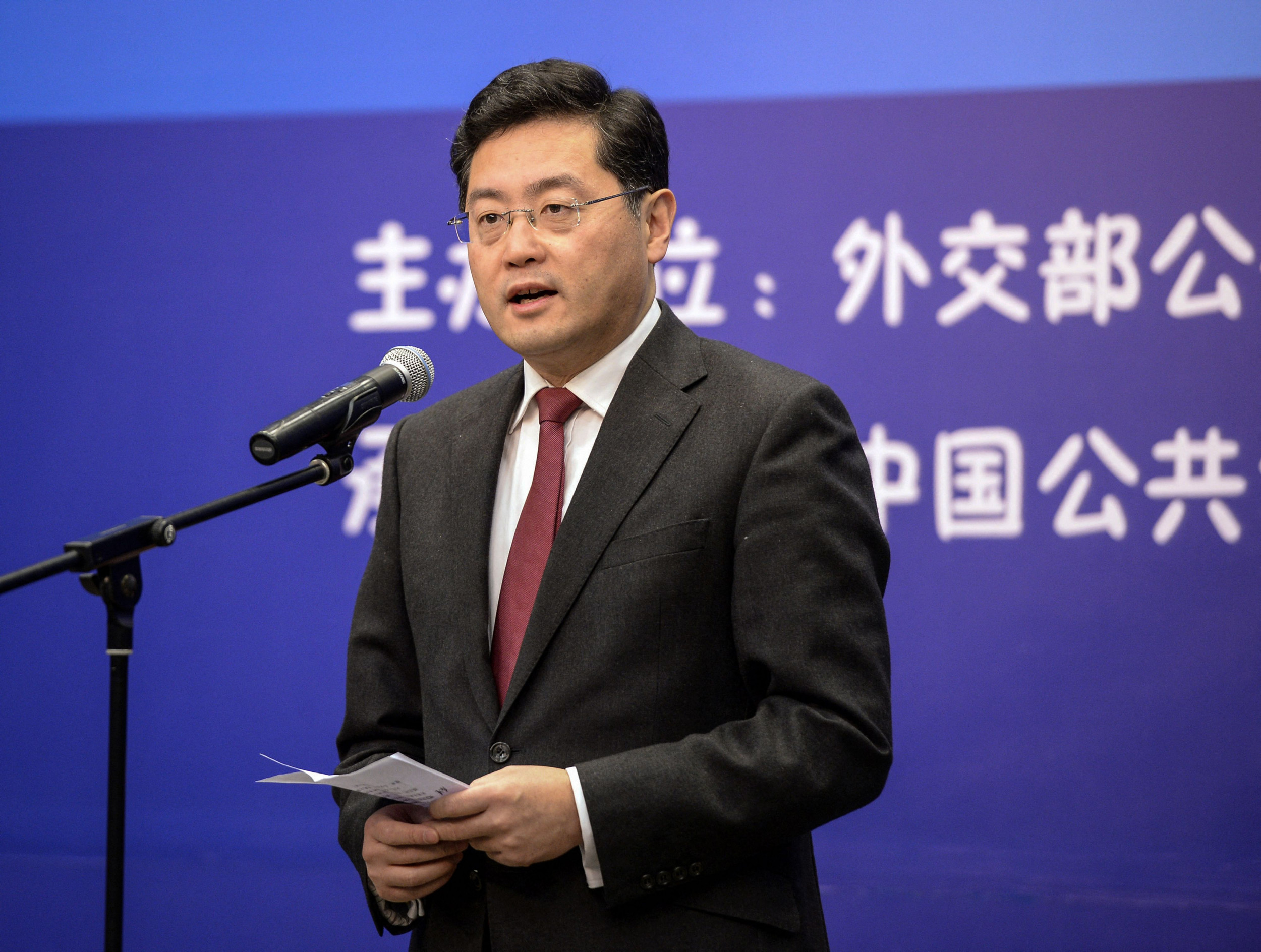 He said that China must "remain calm, maintain concentration, strive for progress while maintaining stability, take active actions, unite as one, and dare to fight" in the face of this.
When asked about Qin and Xi's remarks, White House National Security Council spokesman John Kirby stated that the United States policy toward China has remained consistent.
"There has been no change in the United States' posture in this bilateral relationship," Kirby said. "The president believes that while those tensions must be acknowledged, they can be resolved. And, once again, we seek competition rather than conflict."
Officials in the United States have grown increasingly concerned about China's expansive political and economic goals and the possibility of war over Taiwan. Many in Washington have called for the United States to better counter Chinese influence abroad.
Concerns about China's spying on the US and Beijing's influence campaigns in the country have risen in recent weeks, and officials from both countries have frequently traded accusations.
After shooting down a suspected Chinese spy balloon over American territory, US Secretary of State Antony Blinken canceled a planned visit to Beijing. The FBI has recovered the massive balloon and its payload, which included electronics and optics, from the ocean floor.
Then, last week, China reacted angrily when US officials asked whether a lab leak caused the COVID-19 pandemic. China's Foreign Minister accused the US of "politicizing the issue" to delegitimize China.
Qin, who served as ambassador to Washington and gained a reputation as the Foreign Ministry's spokesman for his harsh criticism of China's critics, addressed these issues on Tuesday.
He chastised Washington for shooting down the balloon, claiming that its appearance in American skies was an accident.
"In this case, the United States perceptions and views of China are severely distorted. The US sees China as its main rival and the most significant geopolitical challenge," Qin said. "This is like putting the first button on a shirt backward, and the result is that US-China policy collapsed.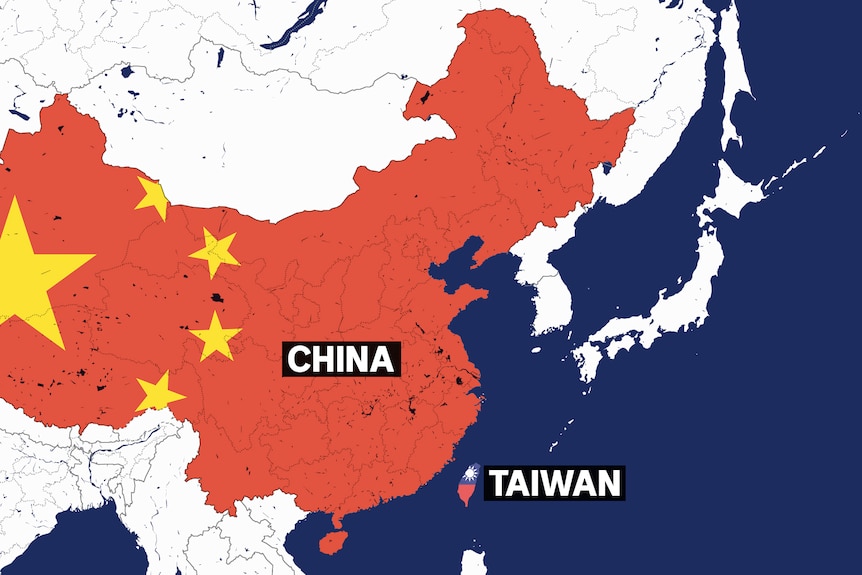 Qin referred to the issue as the red line that must not be crossed in Taiwan. In 1949, China and Taiwan split due to a civil war.
While the United States does not advocate for either unification or formal independence for Taiwan, federal law requires Washington to ensure that Taiwan has the means to defend itself if attacked by China.
"The United States bears undeniable responsibility for causing the Taiwan situation," he said. Qin accused the United States of "disrespecting Beijing's one China policy by providing the island with political support and weapons.
"Why does the Biden administration ask China not to supply weapons to Russia while continuing to sell arms to Taiwan?" Qin inquired.
Taiwan's Defense Minister said in Taipei that the armed forces were not seeking outright conflict with China's military but would not back down.
"It is the responsibility of the nation's armed forces to mount an appropriate response," Chiu Kuo-cheng told legislators.
Beijing has also accused the West of "fanning the flames" by arming Ukraine to repel a Russian invasion. China claims to be neutral in the war, but it also claims to have a "no-limits friendship" with Russia and has refused to criticize — or even refer to — Moscow's invasion.
A Chinese call for a cease-fire in Ukraine, lauded by Russia but dismissed by the West, has done nothing to reduce tensions, as US officials have repeatedly accused China of considering providing weapons to Moscow for use in the war.
"Peace talks have been repeatedly sabotaged. "There appears to be an invisible hand pushing for the conflict's protraction and escalation and using the Ukraine crisis to serve a specific geopolitical agenda," Qin said.
Qin's news conference came two days after the National People's Congress convened for its annual meeting, a mostly ceremonial body assembled to approve government reports and, this year, a new slate of top-level appointments. This is expected to include Xi's unprecedented third five-year term as president, as he has abolished all term limits to rule indefinitely.
Source: AP