China Continues to Bully Others in the South China Sea
A U.N.-backed tribunal in The Hague invalidated Beijing's broad claims to practically all of the South China Sea in 2016, but that hasn't stopped Chinese ships from shooting lasers and water cannons or undertaking close-in manoeuvres and fleet blockades to demonstrate territorial supremacy.
From beaming lasers at Philippine ships in February to firing water cannons at them over the weekend, China continues to test the bounds of aggression in disputed waters like the South China Sea, dialing up the ante but carefully avoiding an explicit act of war.
While such activities have elicited severe condemnation from the Philippines and other nations on the receiving end, as well as from China's rivals such as the United States and Japan, China has shown no remorse, frequently defending the behaviour as lawful and necessary to protect its interests.
According to experts, China appears to be baiting a military response from opposing South China Sea claimants (or their allies) that would trigger an even more dangerous but legally justifiable use of force on its part, but none of the nations involved have militarily engaged with China over the issue.
The Philippines has regularly used diplomatic channels to air its objections, including summoning China's ambassador on Monday.
Experts argue that, short of military escalation, China appears to be determining more and more of what it can get away with—and is unlikely to cease antagonising its neighbours.
Tensions between the Philippines and China are high following a recent clash in a disputed area of the South China Sea.
On Sunday, Manila blasted the Chinese coast guard for shooting water cannon at its warships in the disputed strait, calling it "illegal" and "dangerous."
Beijing, on the other hand, stated that it had imposed "necessary controls" on Philippine vessels that had "illegally" entered its seas.
The incident occurred while the Philippine boats were on a resupply mission to a grounded cruiser, the BRP Sierra Madre, a World War II-era vessel that Manila now uses as a military outpost.
The ship, which Manila purposely stopped in 1999 to bolster its sovereignty claims, has long been a source of contention between the two countries.
The Philippine navy soldiers stationed on the stricken vessel rely on resupply trips to survive their remote assignment.
On Tuesday, China ordered the Philippines to take away a grounded battleship – a WWII-era vessel now operated as a military outpost – from a disputed shoal, after Manila refused Beijing's previous demand.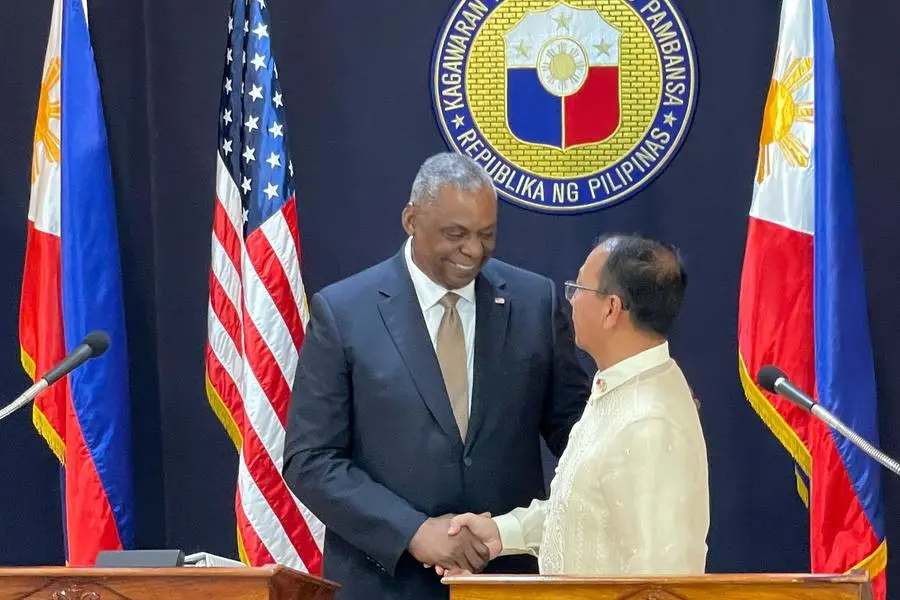 Tensions between the two countries have risen in the South China Sea under Philippine President Ferdinand Marcos Jr, with Manila returning to the US, which backs the Southeast Asian nation in its territorial disputes with China.
The Chinese embassy in Manila chastised Washington for "gathering" its allies in order to continue "hyping up" the South China Sea problem and the boat incident.
"The South China Sea is not a'safari park' for countries outside the region to cause mischief and sow discord," the embassy said in a statement on Tuesday.
A handful of troops live aboard the former warship Sierra Madre on the Second Thomas Shoal, which is located within the Philippines' exclusive economic zone. Manila purposefully grounded the ship in 1999 to bolster its sovereignty claims.
Manila has often accused the Chinese coastguard of obstructing resupply missions to its troops there, as it did on Aug. 5 when it splashed a Philippine vessel with a water cannon.
China claims that the Philippines' occupancy of the shoal is unlawful.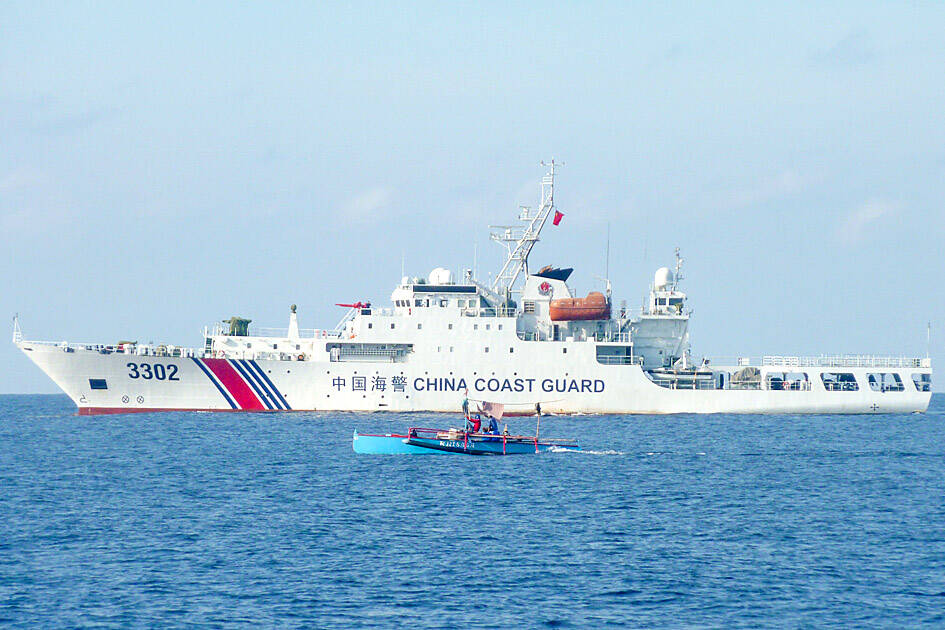 The Philippine military condemned the Chinese coastguards actions as "excessive and offensive" on Saturday. China stated that the incident was a "warning" and that it has always exercised "rational restraint."
China's military ministry urged Manila on Tuesday to cease all "provocative" activities and vowed to continue taking appropriate steps to protect sovereignty and marine rights.
Security analysts believe China's operations surrounding the atoll indicate to one thing: Beijing wants control over Second Thomas Shoal, also known as Renai Reef in China and Ayungin in Manila.
"We must reestablish sea control around the shoal because if we don't control it, our resupply is vulnerable to their coercive tactics," said Rommel Ong, a maritime security specialist and retired vice captain of the Philippine Navy.
China claims jurisdiction over practically the entire South China Sea, which overlaps with Malaysia, Vietnam, Brunei, Taiwan, and the Philippines' exclusive economic zones.
Meanwhile, Japan and France have expressed alarm over China's recent activities and reiterated their support for a 2016 arbitral verdict that invalidated Beijing's wide South China Sea claims through their embassies in Manila.
According to the Pentagon, US Defence Secretary Lloyd Austin called with Philippines Defence Secretary Gilbert Teodoro on Tuesday to discuss the two countries' partnership.