2 American Hostages Freed By Hamas After Deadly Attack In Israel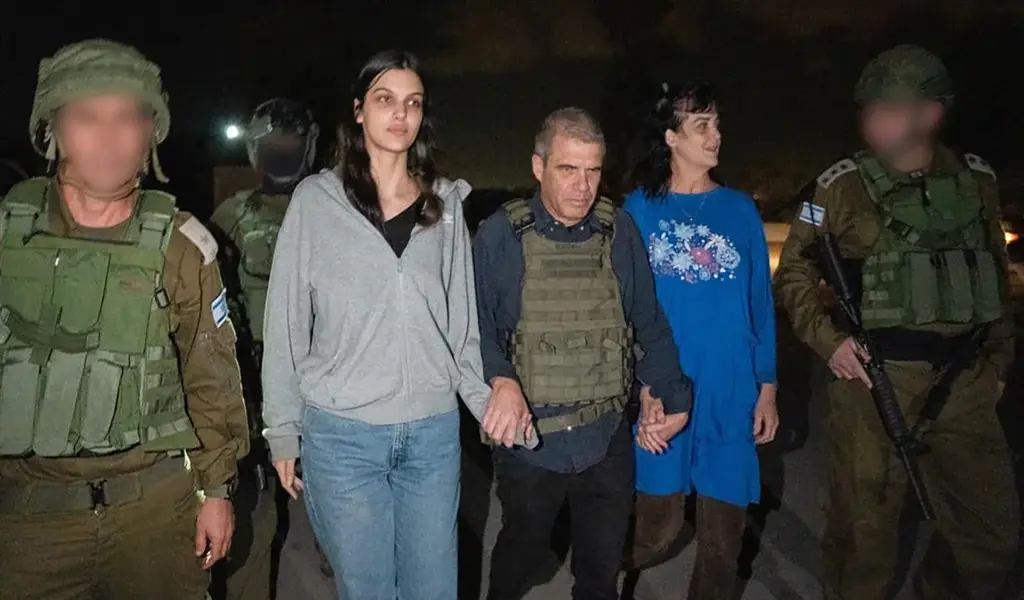 (CTN NEWS) – Hamas released two American hostages, Judith Tai Raanan and her 17-year-old daughter, Natalie Raanan, on Friday, almost two weeks after their involvement in a deadly attack in Israel that led to the abduction of around 200 individuals.
These two US citizens were handed over at the Gaza border and are now under the care of the Israel Defense Forces (IDF), according to IDF spokesperson Daniel Hagari.
They are currently en route to an Israeli military base, where they will be reunited with their family, as reported by the office of Israel's prime minister.
The Raanans, hailing from Chicago, had been visiting relatives in Nahal Oz, a farming community in southern Israel when they were taken hostage on October 7, based on statements from their family.
The attack, attributed to Hamas militants, resulted in the loss of over 1,400 lives, including both civilians and soldiers, according to Israeli authorities.
It marked one of the deadliest incidents perpetrated by militants in Israel's 75-year history and exposed a significant intelligence failure within the country's security forces.
In response, Israel imposed a blockade on Gaza and launched a series of airstrikes in the Palestinian territory, triggering a humanitarian crisis.
According to the Palestinian health ministry, Israeli airstrikes in Gaza have led to the deaths of more than 4,100 people.
The release of the hostages on Friday was facilitated by the Red Cross, as confirmed by a source familiar with the negotiations.
CNN has sought to contact the Red Cross for further information.
These individuals were released on "humanitarian grounds," primarily due to the mother's poor health, as indicated by the same source.
The release stemmed from negotiations between Qatar and Hamas.
In a statement, Hamas spokesperson Abu Obaida noted, "In response to Qatari efforts, Al-Qassam Brigades released two American citizens (a mother and her daughter) for humanitarian reasons, and to refute the allegations made by President Biden and his administration, which we view as unfounded."
Qatar affirmed the release of the two American hostages and expressed its intention to continue dialogue with both Israel and Hamas in the hopes of securing the release of all civilian hostages of various nationalities, according to Majid Al-Ansari, the spokesperson for Qatar's Ministry of Foreign Affairs.
President Joe Biden expressed his joy regarding the release of the two US citizens and called for their privacy during this time.
He reiterated that his administration has been tirelessly working to secure the freedom of Americans held hostage by Hamas.
Biden emphasized, "Jill and I have been keeping all the families of unaccounted-for Americans close in our thoughts and hearts.
As I conveyed to those families when I spoke with them last week, we will not cease our efforts until we bring their loved ones back home.
As President, I consider the safety of Americans held hostage around the world to be of paramount importance."
A diplomatic source with knowledge of the negotiations expressed hope that the release of these two American hostages signals the beginning of more to come, emphasizing that their release did not involve any exchanges.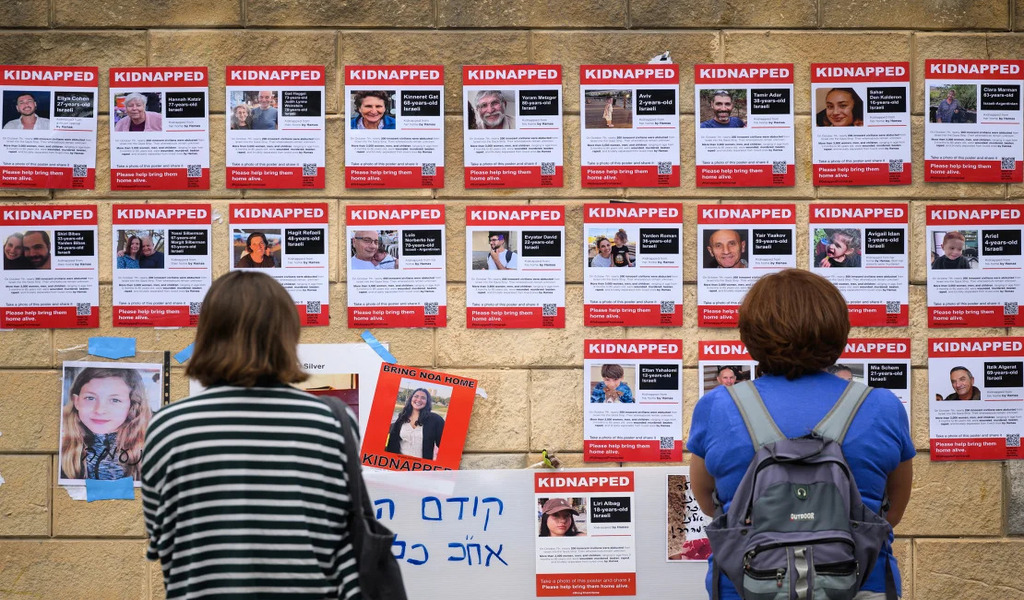 The news came after US President Joe Biden, US Secretary of State Antony Blinken, and UK Prime Minister Rishi Sunak visited Israel in recent days, responding to mounting international pressure to secure the hostages' release.
A variety of foreign nationals were among those abducted by Hamas, including individuals from the US, Mexico, Brazil, and Thailand.
Details regarding the hostages' status, location, and identities remain scant.
Some have been identified by their families through online videos, prompting heartfelt pleas for their safe return.
In a statement issued on Friday, Hamas declared its collaboration with mediators from Egypt, Qatar, and other "friendly nations" to facilitate the release of foreign nationals.
The statement emphasized Hamas's commitment to releasing individuals of foreign nationalities who are under temporary custody, as security conditions permit.
Representatives of the hostages have expressed their relief at the release of the two Americans.
"The families' headquarters welcomes the release of hostages from Hamas captivity," stated the Hostages and Missing Families Forum in a communication to CNN.
"We call on world leaders and the international community to utilize their full influence to work towards the release of all hostages and missing individuals."
Deepening Humanitarian Crisis in Gaza
An Israeli blockade of food, water, fuel, and electricity in Gaza is causing severe humanitarian concerns, with fears that it may lead to significant loss of life.
Relentless airstrikes have resulted in more than 4,100 casualties, including at least 1,660 children, and over 13,000 injuries.
Millions of Palestinians are at risk of permanent displacement as the conflict persists.
Several hospitals and health centers have been rendered inoperable, and medical staff have lost their lives.
Avril Benoit, the executive director for Doctors Without Borders (Médecins Sans Frontières or MSF), emphasized the criticality of the situation, describing it as a matter of life and death.
Al-Quds Hospital in Gaza has been demanded to evacuate in preparation for an airstrike, but it currently houses over 400 patients and approximately 12,000 displaced civilians.
Amnesty International has stated that Israel's actions amount to "collective punishment" of Palestinian civilians and could be considered a war crime.
Efforts to deliver vital aid to Gaza have faced obstacles, with approximately 200 trucks stuck in Egypt despite diplomatic efforts to open the Rafah crossing.
The UN Secretary-General, Antonio Guterres, is advocating for sustained delivery operations to ensure that humanitarian aid reaches the population.
He stressed the importance of providing fuel for distribution to those in need.
Guterres visited the Rafah crossing and highlighted the dire situation, with two million people in Gaza suffering immensely.
The aid trucks are a lifeline for these residents, representing the difference between life and death.
During a press conference held on the Egyptian side of the border, a protest erupted after Guterres finished his speech, leading to his earlier-than-planned departure.
For many in Gaza, survival is the primary concern, as the population in the southern region swells following the Israeli military's evacuation orders for around one million residents in northern Gaza, ahead of an expected ground incursion.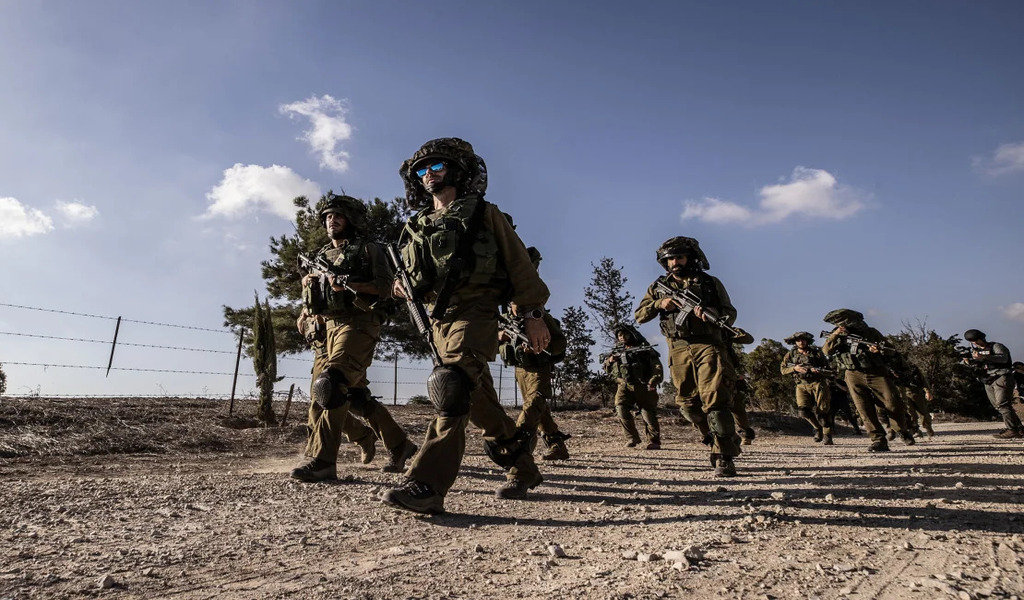 Palestinians Prepare for Possible IDF Ground Incursion
Israeli forces are gearing up for the "next stages" of their offensive, as announced by IDF spokesperson Hagari during a news conference on Friday.
"As we speak, the crossings are closed, and no equipment (aid) is getting into the strip," he further stated.
These comments echo those made by Israeli Defense Minister Yoav Gallant on Thursday, who addressed troops in close proximity to the Gaza Strip, indicating they would soon enter the enclave.
A ground operation could potentially displace millions of Palestinians.
Palestinian Prime Minister Mohammad Shtayyeh expressed concerns that Israel's move towards forcibly transferring Palestinians out of Gaza is aimed at ending the question of the Palestinian right to return of the Palestinian refugees.
Shtayyeh noted that such a transfer could pose a national security issue for Egypt and Jordan.
"If that is going to happen in Egypt, then who will prevent the Israelis from pushing us here in the West Bank to be forcefully transferred to Jordan?" he said, underlining the existential significance of the issue for Palestinians.
Protests Across The MIddle East
Protests have swept through much of the Arab world in response to Israel's airstrikes on Gaza this week.
Following Islamic Friday prayers, thousands of demonstrators took to the streets.
In Yemen, protesters marched to condemn Israel's airstrikes, with the Iran-aligned Houthi movement, which controls most of northwestern Yemen, organizing the demonstration in support of the Palestinian people and the fighters in Gaza.
In Beirut, several hundred people gathered to denounce Israel's operation, waving Palestinian and Lebanese flags along with the flags of Iran-backed Hezbollah and Amal, Hezbollah's political ally in Lebanon.
Some protesters burned the American flag to express their opposition to the US's support for Israel.
In Iraq, hundreds, primarily supporters of Iran-backed militias, held a sit-in at Iraq's main border crossing with Jordan, and others protested in Baghdad, not far from the fortified Green Zone housing the US embassy.
Protesters in Jordan, Kuwait, Egypt, and Tunisia also gathered in the thousands, voicing anti-Israel slogans.
Regional leaders have expressed frustration with the rising Palestinian death toll and the perceived reluctance of the US to restrain Israel's actions.
Egypt and Jordan, both US allies with peace treaties with Israel, have expressed concerns about a potential plan to transfer Palestinians from Gaza and the West Bank to Egypt and Jordan, which they believe could lead to war, even though Israel has not announced any such plans.
MORE RELATED NEWS:
US Officials Express Concerns Over Potential Israeli Ground Assault In Ongoing Middle East Conflict
Where Is Al-Ahli Arab Hospital In Gaza, The Site Of The Recent Attack Amidst The Israel Conflict?
Terror Strikes Sweden: Shocking Truth Behind Recent Attacks And Freedom Of Speech Debate