China Invents Remote Kissing Device For Long-Distance Relationships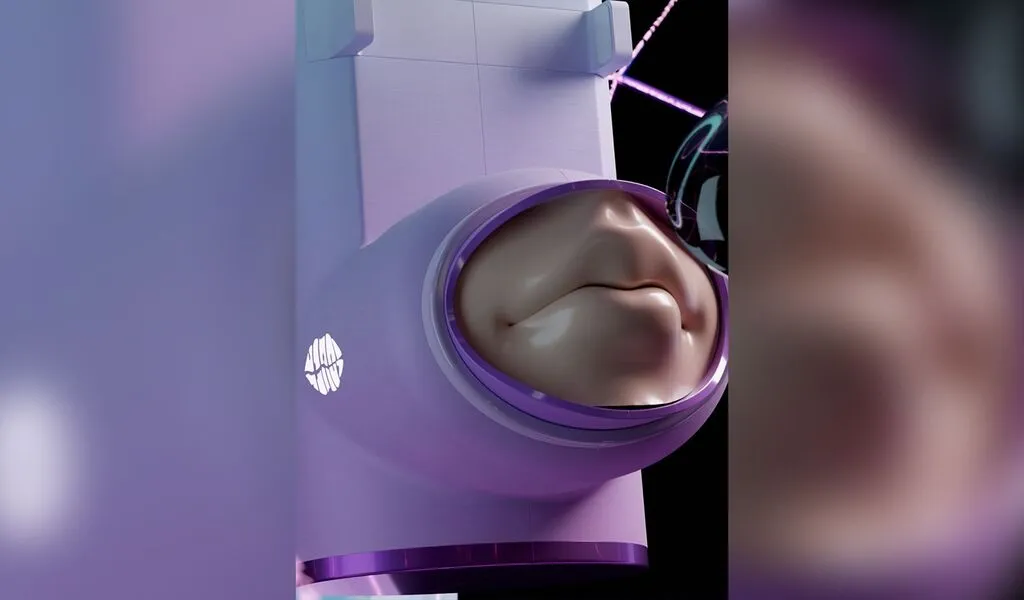 (CTN NEWS) – BEIJING – The creator, Jiang Zhongli, asserted that because he and his fiancée were in a long-distance relationship, he could only speak to her over the phone. That is when the invention of Kissing Device device was conceived.
Chinese social media is buzzing over a gizmo created by a university in Chanzhou. The "kissing device" aims to make it possible for couples who are separated by distance to electronically experience intimate moments.
Kissing Device Features
The "silicon lips" apparatus, according to the Chinese publication Global Times, features pressure sensors and actuators and can mimic a real kiss.
The device, according to the study, can also mimic the user's lips' pressure, movement, and warmth. Users must connect the item to their phone's charging port and download an app.
In social media, a variety of replies to this technology were widely disseminated. Users' reactions varied from entertaining to "vulgar and frightening," raising the chance that youngsters would buy and utilize it.
China Developed The Kissing Device For Long-Distanced Couples
The device features a module in the shape of a mouth that may be used to encourage kissing between lovers and then transfer the kissing gesture and force to the "mouth" on the other side.
It was developed in China for long-distance relationships. The gadget connects to the phone using Bluetooth and an app. To use the device, the phone simply needs to be plugged in.
The remote kissing device allows lovers or couples who live apart to feel their partners' kisses as well as persons with oral ailments to kiss.
After matching with their partner on the app, they can start a video call and send each other a copy of their kisses.
The creator, Jiang Zhongli, claimed he could only speak to his lover on the phone because they were involved in a long-distance relationship.
That was where the concept for the device came from. According to CNN, a similar item dubbed Kissinger, a touch-sensitive silicon pad was released in 2016 by the Imagineering Institute in Malaysia.
According to the Global Times article, users of the device can pair up with random people and kiss.
Users of the software can upload and share kisses for others to download. The thing costs 288 yuan, or $3,433.
RELATED CTN NEWS:
Vietnam Targets Only 8 Million Foreign Arrivals as Thailand's Tourism Explodes