Stripe to BigQuery: Unlocking Data Analytics for Your Business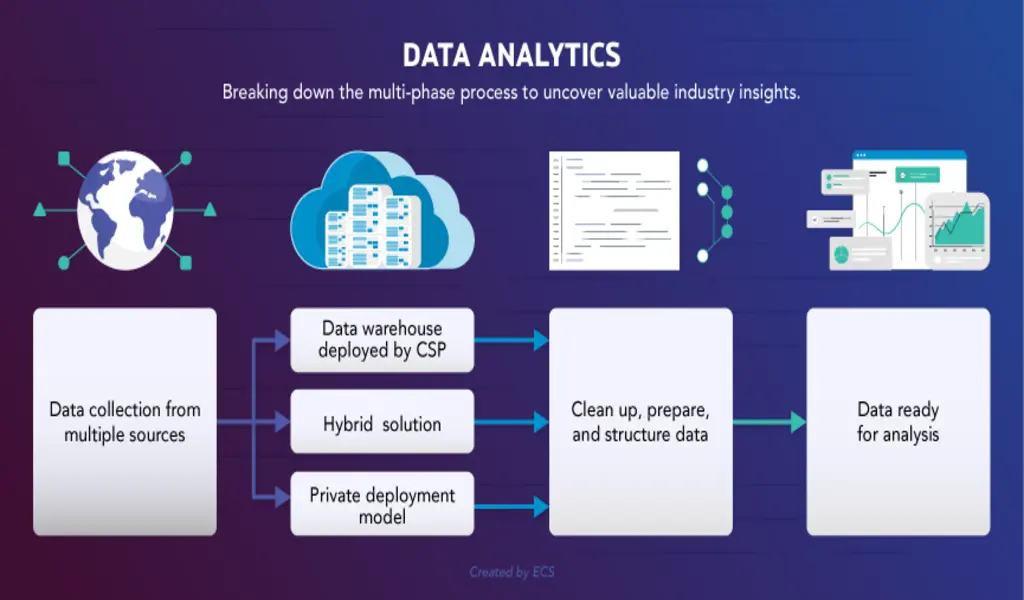 Are you constantly looking for new and creative ways to use data to support better customer service and informed decision-making? Yes, you read that right.
Combining BigQuery, a powerful analytical and data storage tool from Google Cloud, with Stripe, a well-known online payment processing platform, is one such innovative strategy.
Businesses now have access to various opportunities due to this combination, including the ability to extract insightful information from transaction data. This post explores the Stripe to BigQuery integration in detail, outlining its advantages and how it can change the way you work.
Understanding BigQuery and Stripe
Stripe: What is it?
Businesses may securely accept payments online with Stripe, a reputable online payment processing platform. Stripe's robust functionality and user-friendly design have made it extremely popular among SaaS companies, e-commerce organizations, and other industries. It is a preferred option for many companies because it manages subscriptions, processes payments, and other financial activities with simplicity.
BigQuery: What is it?
However, Google Cloud offers BigQuery, a cloud-based analytics and data storage tool. It is well known for being quick, simple, and scalable. BigQuery is an excellent option for companies looking for real-time insights, analysis of data, and predictive analytics since it enables them to analyze vast amounts of data rapidly.
The Integration's Power
Why Merge Stripe and BigQuery?
The combination of Stripe to BigQuery offers an abundance of benefits. Here are a few of the main advantages:
Better Information Analysis
Stripe data combined with BigQuery's robust analytics powers lets you see deep insights into past transactions, client behavior, and payment patterns. This will help you to maximize your business plans and make well-informed decisions.
Real-time Monitoring
You can monitor transactions and customer behavior using Stripe's real-time updates for payments and BigQuery's nearly immediate processing. This is essential for tracking revenue, spotting market trends, and detecting fraud.
Personalized Reporting
BigQuery lets you design dashboards and reports that are unique to your particular business requirements. Real-time data visualization enables you to monitor key performance indicators, evaluate the success of advertising campaigns, and evaluate how well customers remain.
Cost-effectiveness
BigQuery's pricing structure ensures you only pay for the data storage and searches you utilize. When compared to standard data storage options, this can result in significant cost reductions.
Scalability
Your data expands together with your business. BigQuery can manage enormous volumes of data with ease without sacrificing performance, so no matter how big your company is, your analytics will always be helpful.
Advanced Machine Learning
Google Cloud's AI and machine learning services easily interact with BigQuery. These techniques can be used to develop prediction models and enhance fraud detection, pricing strategies, and customer service.
The Method of Integration
After discussing the benefits of connecting Stripe with BigQuery, let's start with the integration procedure.
Requirements
1. An account on the Google Cloud Platform (GCP)
To set up the required resources and access BigQuery, you'll need a GCP account.
2. A Stripe profile
It is likely that you already have a Stripe account authorized to access the data you wish to examine.
Step 1: Make a dataset in BigQuery
It would be best if you first constructed a dataset in BigQuery before connecting Stripe data with it. Take these actions:
Open the Google Cloud Console and log in.
Navigate to the BigQuery area.
For your Stripe data, create a new dataset.
Step 2: Enable the Stripe Integration
You will want a data integration solution to connect Stripe and BigQuery. You can transfer data from Stripe to BigQuery with Google's Cloud Dataflow service.
The integration can be configured as follows
Navigate to Cloud Dataflow in your GCP account.
Make a fresh Dataflow task.
Set up the job to write data to your BigQuery dataset and read data from your Stripe account.
Step 3: Schema and Data Transformation
Transaction details, client information, and payment history are just a few of the many pieces of information that may be found in advanced Stripe data. You must modify this data and build a schema to use it in BigQuery.
Knowledge of data engineering and programming may be necessary for this stage. If you have the necessary expertise, you may complete this internally; otherwise, you can collaborate with a data engineering team or outside service provider to assist with the translation process.
Step 4: Constantly Streaming Data
Set up your data integration task to run consistently or regularly to ensure your BigQuery dataset is updated with the most recent Stripe transactions. This guarantees that the most recent data is the foundation for your analytics.
Looking for Expert Guidance
Although the integration process might appear simple, it's important to remember that hiring experts who are skilled in integrating Stripe with BigQuery will help you save time and guarantee a smooth setup. They can help you navigate the technical complexities and customise the integration to meet the particular needs of your company.
Integrated Data Usage
After your Stripe data and BigQuery integration is complete, you can begin to enjoy the advantages of this potent duo. The integrated data can be utilized in the following ways:
Custom Reports and Dashboards
To visualize your Stripe data in a manner that makes sense for your company, create custom dashboards and reports using BigQuery. Monitor critical real-time data, including revenue, loss rates, and new customer acquisition.
Analysis of industry trends
Keep an eye on industry trends and act fast when customer behavior shifts. BigQuery's scalability and speed guarantee that you're always catching up.
A/B Testing
Determine which pricing schemes, payment services, and advertising campaigns work best by experimenting with alternative approaches. The analytical power of BigQuery makes assessing the results of these tests simple.
Fraud Detection
To stop possible revenue losses, use BigQuery's machine learning models to identify fraudulent transactions and activity in real-time.
Revenue Optimisation
By analyzing your payment data more thoroughly, you can find cross-marketing opportunities, improve pricing strategies, and reduce loss with specific promotions.
Conclusion
This guide helped you understand that integrating Stripe into BigQuery is revolutionary for companies that accept online payments. You will be able to make informed choices, react quickly to changes in the market, and obtain a competitive advantage.
You may fully utilize your payment data and advance your business by adhering to the integration approach described in this article. Using Stripe and BigQuery, you can stay ahead of your rivals and improve your analytics.
SEE ALSO: Oil Prices Surge Amid Middle East Tensions: The Impact Of Israel-Gaza Conflict