Nuclear Armed Israel Warns Iran and Hezbollah "Do Not Test Us"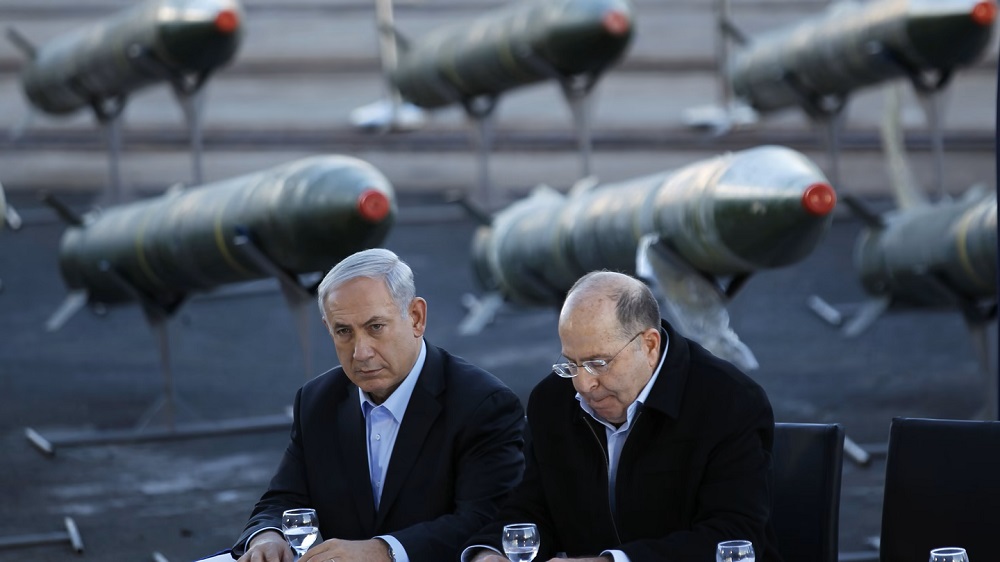 On Monday, Israeli Prime Minister Benjamin Netanyahu spoke to the Israeli Knesset, calling for international cooperation to fight Hamas. "This war is also your war," he declared, comparing Hamas to the Nazis.
On Monday, as food and water supplies in the blockaded Gaza Strip continued to dwindle, Palestinians flocked to hospitals and schools.
On Monday, as food and water supplies in the blockaded Gaza Strip continued to dwindle, Palestinians flocked to hospitals and schools. After Hamas fighters rampaged through southern Israel, more than a million residents fled their homes in anticipation of an Israeli ground invasion to crush Hamas.
Trucks bringing desperately needed aid have been waiting at the Rafah gate between Gaza and Egypt for days as mediators push for a cease-fire that would allow them to enter Gaza and allow foreigners to leave. Israeli bombings have been closing Rafah, Gaza's only link to Egypt, for nearly a week.
According to Egyptian Foreign Minister Sameh Shoukry, Israel "has not taken a position to open the crossing from the Gaza side." The nuclear armed Israeli government declined to comment on the matter.
Palestinian's take refuge in United Nations buildings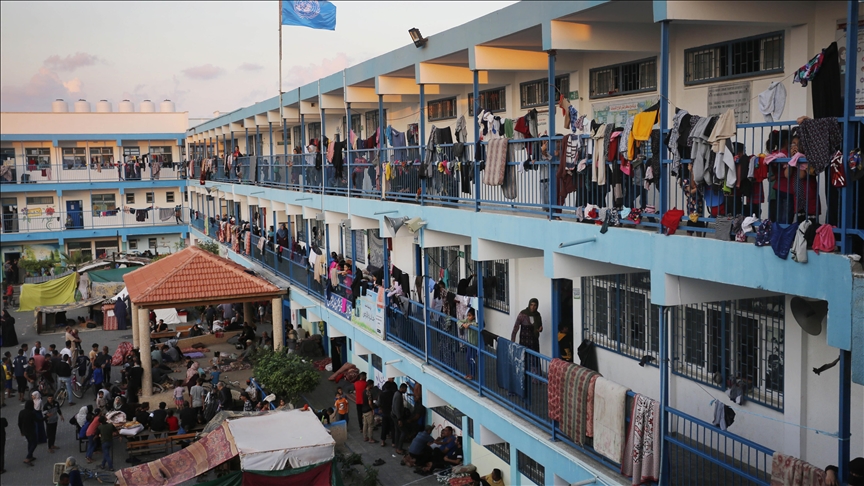 Hundreds of thousands of Palestinian refugees taking refuge in United Nations buildings are surviving on less than 1 litre (1 quart) of water each day. Medical facilities are reportedly on the edge of collapse as emergency generators used to power life-saving equipment like ventilators and incubators are down to around one day's fuel.
There have been more deaths and injuries among Palestinians than during the over six week long Gaza war in 2014, according to the Gaza Health Ministry, which puts the current death toll at 2,750. Among the five wars over Gaza, this one has the highest death toll on both sides.
The majority of the almost 1,400 Israeli casualties since Hamas's attack on October 7 were unarmed bystanders. On Monday, the Israeli military announced that at least 199 hostages had been rescued in Gaza. The military has been vague about whether or not this figure includes foreign nationals.
While Palestinian militants keep firing rockets into Israel, Israeli airstrikes have destroyed entire neighbourhoods. Many speculate that Israel will undertake a ground attack to eliminate Hamas leaders, free prisoners, and demolish the organization's residential areas-based military installations.
If violence spread to the streets, casualties on both sides would rise rapidly.
More than a million Palestinians, or almost half the territory's population, have been ordered by Israel to relocate south of Gaza City. The military claims it is evacuating residents from the northern region where it plans to conduct a massive offensive against Hamas, where it claims the militant group has established vast tunnel and rocket launcher networks.
Hamas has called on residents to remain indoors, and on Sunday the Israeli military posted what it said were photographs of a Hamas roadblock blocking southbound traffic.
The Israeli military has declared a safe corridor from 8 a.m. to noon on a daily basis for the past three days. They reported that over 600,000 people had left the Gaza City area.
The United Nations predicts that within the next 24 hours, hospitals in Gaza will run out of generator fuel, putting the lives of thousands of patients at risk. After Israel totally walled off the 40-kilometer-long (25-mile-long) area in the wake of the Hamas attack, Gaza's lone power plant shut down due to a lack of fuel.
The World Health Organisation has reported that hospitals are "overflowing" with patients looking for refuge. "We are concerned about disease outbreaks due to mass displacement and poor water and sanitation," it read. Israeli forces have ordered the evacuation of 21 medical facilities in northern Gaza, four of which have already closed. Critically ill patients and neonates on ventilators will die, doctors say, so they won't do it.
The World Health Organisation has warned that thousands of hospital patients are at risk due to water shortages caused by Israel's decision to cut off water supply and a lack of fuel for pumps and desalination facilities.
Cleanliness of hospital wards, operating theatres, and emergency rooms relies on a steady supply of water. The World Health Organisation has called it "essential" for avoiding the spread of disease in healthcare facilities.
Gaza Citizens Flee Their Homes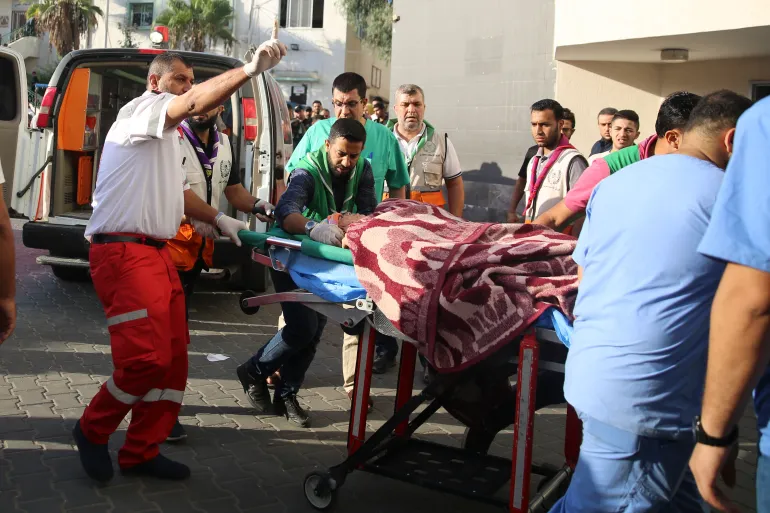 The United Nations' health agency has said that 300,000 patients are waiting for lifesaving help to enter the country through the Rafah crossing. Palestinians with dual citizenship waited anxiously on the Gaza side, some perched on suitcases, others crouching on the floor with their children.
The United States, according to Shurouq Alkhazendar, whose two children are American citizens, is "supposed to be a developed country, talking about human rights all the time." Instead of abandoning your compatriots at the crossing to suffer in silence and shame, you should prioritise protecting them.
More than a million Gazans, or roughly half the population, have fled their homes in the past week. The United Nations estimates that tens of thousands of people are still taking refuge in schools, churches, and hospitals in the northern countries. Damaged roads and sparse opportunities for civilians to move throughout Gaza without fear of Israeli airstrikes make internal transit difficult and risky.
In schools and other buildings that have been turned into shelters, the United Nations agency for Palestinian refugees has said it has been compelled to limit water, providing each person with only 1 litre (1 quart) per day to cover all of their needs.
Although Israel has maintained that the closure will remain in place until all prisoners held by Hamas are released, the water ministry in that nation reported that water has been restored at one "specific point" in Gaza, outside the southern town of Khan Younis. Charity workers in Gaza claimed they had not yet seen any signs of restored water service.
Fighting Between Israel and Hezbollah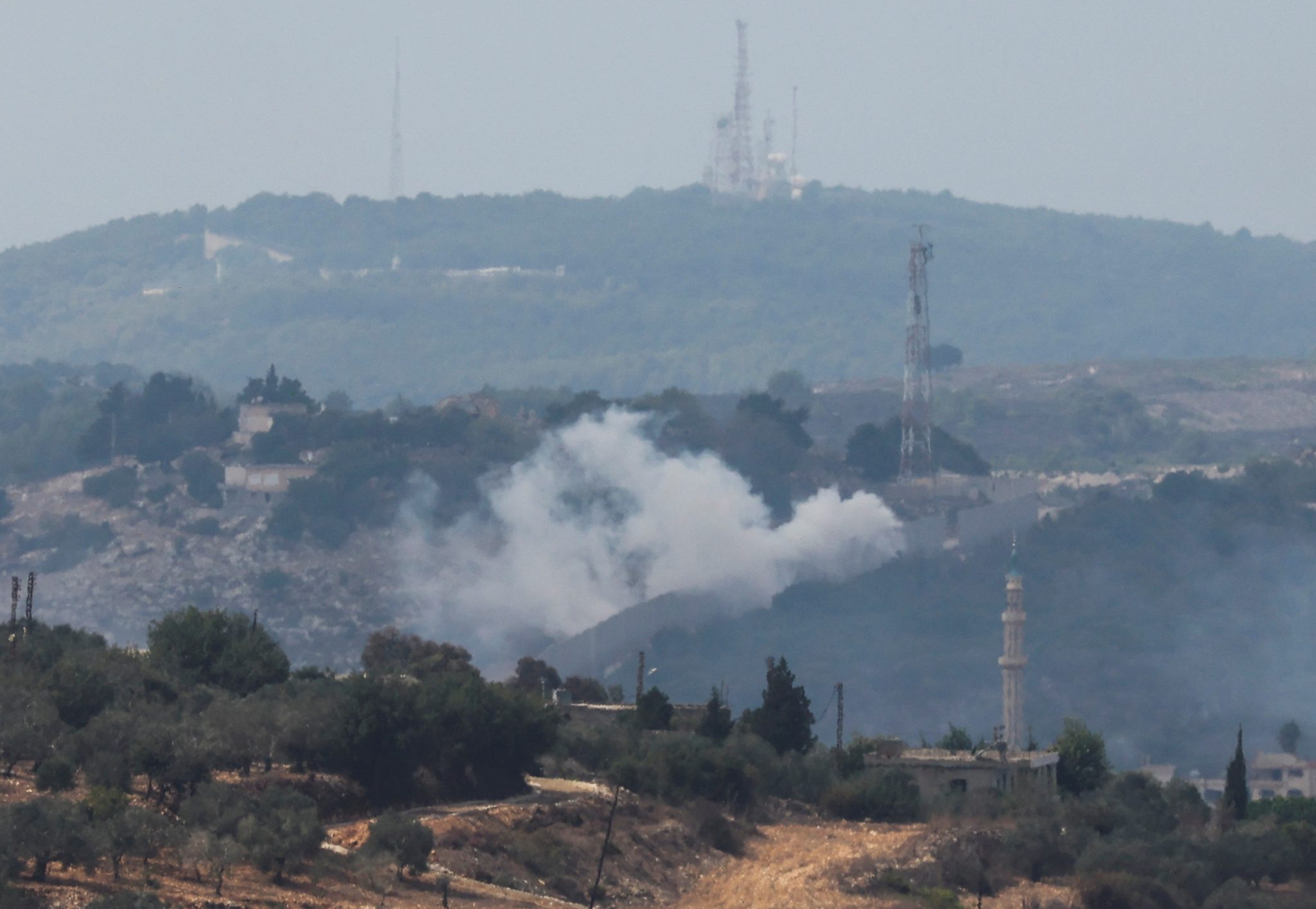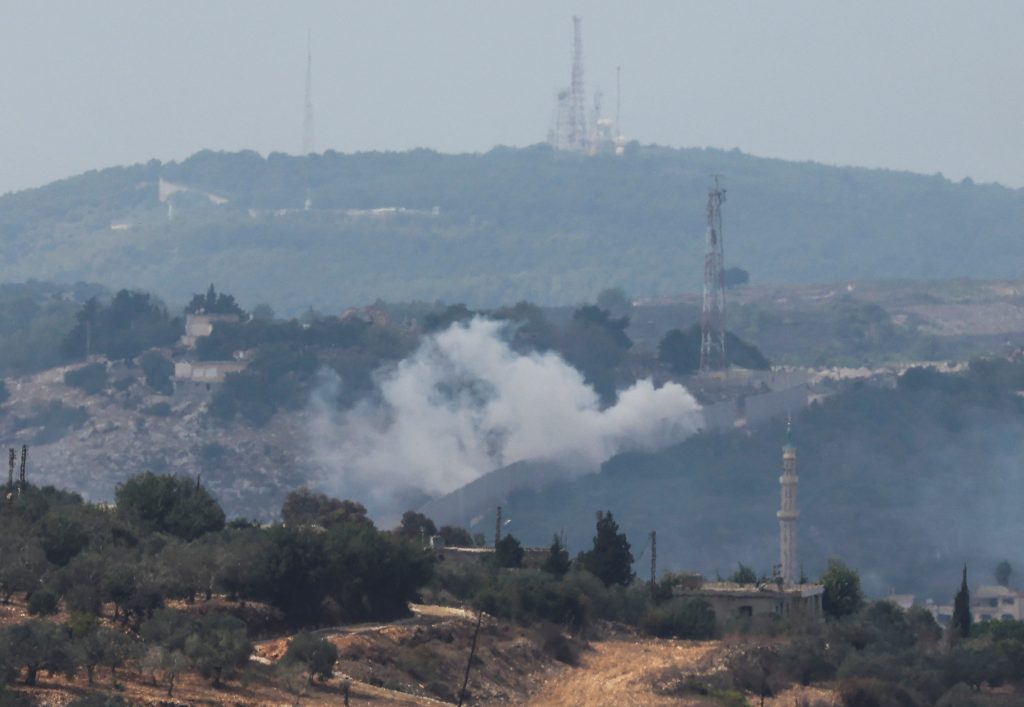 Meanwhile, as cross-border firing between Israel and the Lebanese militant group Hezbollah has increased, the Israeli military has ordered the evacuation of 28 towns close to the border. Cities within 2 kilometres (1.2 miles) of the border are subject to the military order.
A military spokesman, Rear Adm. Daniel Hagari, has stated that the evacuation will give Israeli forces more room to manoeuvre. "Israel is ready to operate on two fronts, and even more," he declared. I quote: "If Hezbollah makes the mistake of testing us, the response will be deadly."
To prevent Israel from spying on the Lebanese side of the border, Hezbollah released video of snipers shooting out cameras on multiple Israeli army installations along the border.
The U.S. authorities started sending about 2,500 American residents to Cyprus via ship from Haifa, a port city in northern Israel. It is now very difficult to leave Israel because commercial aircraft have mainly stopped flying into Ben-Gurion International Airport.
To prevent the fighting from sparking a wider confrontation, U.S. Secretary of State Antony Blinken returned to Israel for a second time in less than a week after visiting six Arab states. No firm preparations have been made, but Vice President Joe Biden is also considering a visit to Israel.
Biden has rescheduled Monday meetings with top advisers to discuss the Israel-Hamas crisis in place of a trip to Colorado to discuss his domestic agenda.
Biden, who has regularly declared his support for Israel, said it would be a "big mistake" for the country to reoccupy Gaza in a television interview broadcast on Sunday night.
Gilad Erdan, Israel's U.N. ambassador, told CNN that Israel has no intention of occupying Gaza but will do "whatever is necessary" to destroy Hamas' military capabilities.
Israel has positioned its forces around the Gaza border and conducted drills in preparation for what it has described as a sweeping effort to demolish the militant group, with help from a rising deployment of U.S. warships in the region and the call-up of some 360,000 reservists.
Israel claims to have hit dozens of military installations, including control rooms and rocket launchers, and killed several senior Hamas officials.
Israel's Secret Nuclear Project
Despite widespread speculation, Israel has never confirmed or denied its possession of nuclear weapons, according to The Centre for Arms Control.
Israel has not accepted IAEA safeguards on certain of its primary nuclear programmes and is therefore not a signatory to the Nuclear Non-Proliferation Treaty (NPT). Both friends and foes have been tolerant of their nuclear policy of secrecy.
Many experts believe Israel has developed enough plutonium for 100-200 nuclear bombs and now possesses roughly 90 of these weapons.
These calculations have been pretty stable over many years, suggesting that Israel's deterrence requirements are the driving force behind the country's nuclear strategy. Israel appears to be concerned only with its own survival and has no interest in posing a danger to other nuclear powers.
The plutonium used in Israel's nuclear arsenal is suspected to have come from a reactor constructed with French assistance. Dimona is the name of the city that houses the IRR-2 research reactor at the Negev Nuclear Research Centre. Officially, it is a 26-megawatt thermal reactor, but several experts dispute that number.
The building is not subject to inspection by the IAEA. According to unconfirmed claims, Israel built its first nuclear weapon in 1966–1967 after the IRR-2 became critical in December 1963. Declassified government records demonstrate that the United States administration suspected Israel of possessing nuclear weapons as early as 1975.