What are Microinteractions?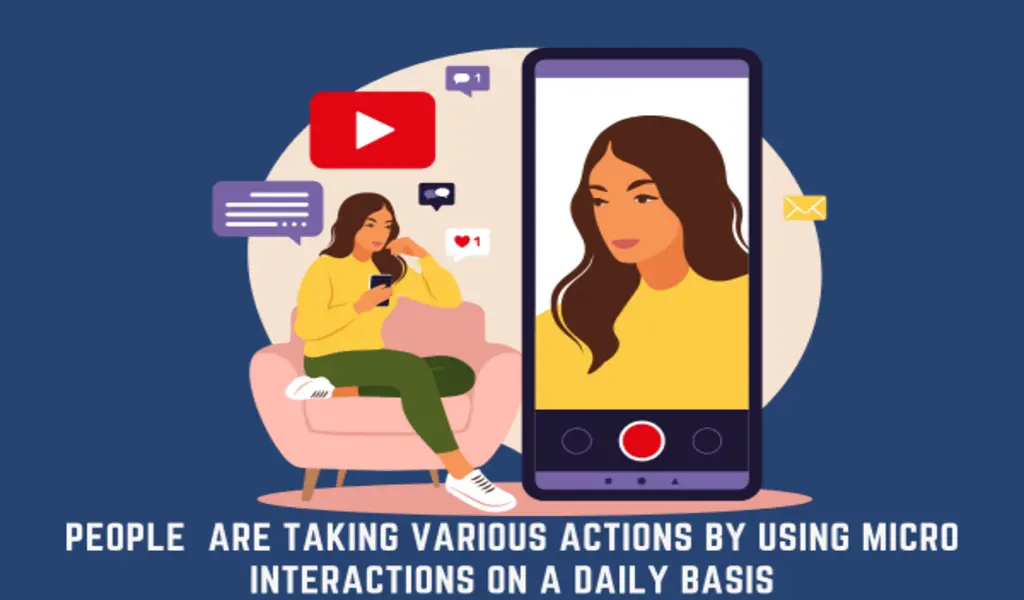 People all around the world are taking various actions by using micro interactions on a daily basis. Microinteractions cover a wide range of tasks such as turning on and off your mobile phone, changing TV channels by a remote control, playing a video on Youtube and even toasting bread in a toaster for your breakfast!
To be more specific and focus on microinteractions in the digital world, scrolling down and up a webpage, liking a post on a social media platform are just a few out of many microinteractions.
We, here in this article will dig deep into the subject to see what exactly microinteraction is, how it is structured, the associated benefits and how important it is.
If you are thinking of designing your website and taking your business online, or even if you already own a web design company and thinking of improving your services, this article is for you.
What is the best definition of microinteractions?
Microinteraction as its name suggests, refers to little enticing moments that are designed to accomplish a single task within an app, website, software, smartphone and a lot more. It is worth saying here that microinteractions are everywhere on different products and they are not limited to digital products only.
An electronic lock that unlocks a door with your fingerprint, power on/off button on your TV remote control and even some kitchen appliances like a toaster are all designed to accomplish a single task, so they are all microinteractions.
In the digital world, saving a file, liking a post, save/discard the changes on your instagram story and clicking on a digital service provider's link to see their offered SEO price in Dubai, are all microinteractions.
As another example for your better understanding, a button that provides all the required licenses to register a special type of company that is designed in the website of a corporate web design company in Dubai is a smartly designed microinteraction.
How the microinteractions are structured
In general, there are four steps to take, in order to create and structure a microinteraction. Let's see what they are.
Trigger is the first step of creating microinteractions
Triggers can be initiated manually by users or automatically by the system. Pressing a button, scrolling up and down, saving a file or refreshing a webpage are all user-initiated triggers. In contrast, a notification that shows up automatically by the system when entering into a webpage is called system-initiated microinteraction.
Rules sits at the second step of creating a microinteraction
Rules determine what happens after the trigger and how the microinteraction responds to the trigger. For example, when you put your hands in front of an electronic lock, the rule is that if it detects your fingerprint, the door must become unlocked.
Feedback is the third step in structuring a microinteraction
.It is whatever a user sees, hears or feels, once the trigger is initiated. As an example, when a user sets up a password to create an account on an online platform, a red line appears beside the password box.
As the user enters the password in the box, the line starts to become light red, orange and finally green. This is the feedback that tells the user the selected password is now appropriate and meets the rules.
Loops and modes are the last step when designing a microinteraction
Loops and modes define the metarules of a microinteraction and how the microinteraction must be responding under different circumstances.
As an example, when you set your mobile alarm, if your phone is on silent mode, the alarm wouldn't ring and instead, it would vibrate or go on silently! Besides, the loop defines if the ring must be repeating or goes on just once when the condition is met.
The benefits and importance of microinteractions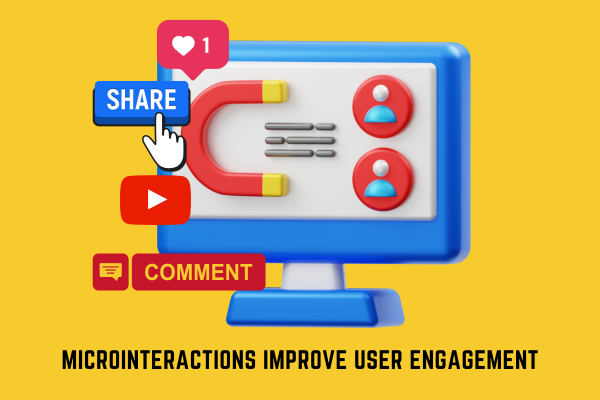 Whether you are looking to build a professional website, or alternatively if you already have a website and looking to rank higher on SERPs, you must highly consider the quality of your microinteractions for the sake of improving user experience.
These small events help a website or any digital product to be more user-friendly. Microinteractions improve user engagement that is very beneficial for user experience and improving users satisfactions.
As such, we would like to assure you that your microinteractions play a key role in your SEO performance.
Wrapping Up
Microinteractions play a crucial role in engaging users more and improving user experience. The more professional microinteractions are designed the more user-friendly a website will be.
Make sure to work with a reputable web design company to rest assured of the quality of your website microinteraction and all other important elements. Websima DMCC is one of the leading digital service providers in Dubai that you can work with, with peace of mind.
Contact websima with confidence and book for a free consultation meeting to discuss your needs in detail. They are fully committed to get back to you with a proper solution to fulfill your needs perfectly.
SEE ALSO: Kindle Cloud Reader: Access Your Favorite Books Anywhere, Anytime