The Ultimate Guide to Choosing the Right Mobile App Development Company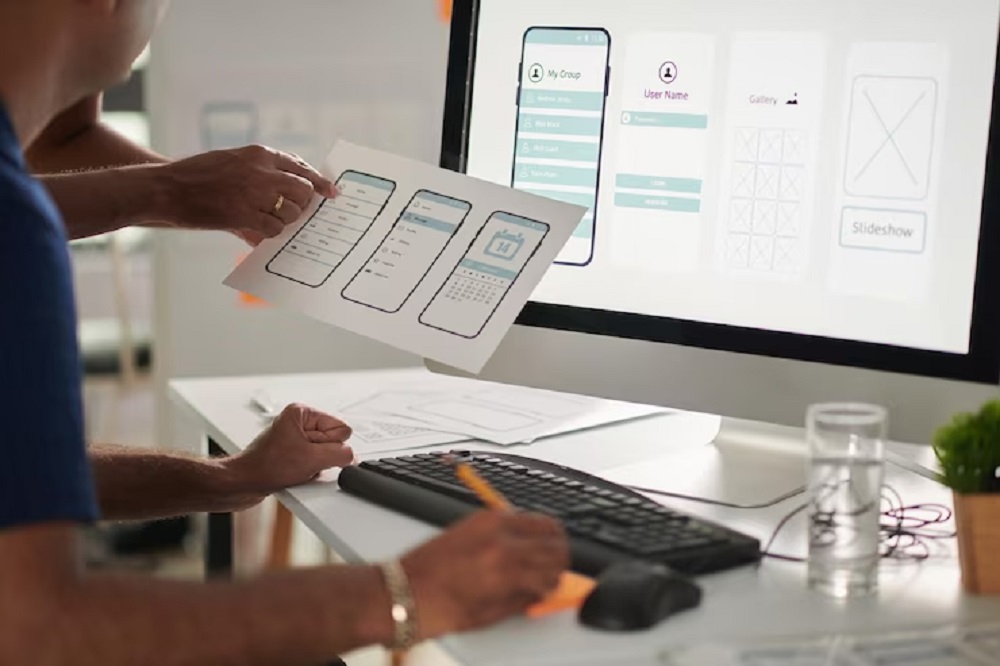 In the ever-evolving landscape of mobile technology, having a presence on both Android and iOS platforms is essential for businesses to reach a broader audience. However, developing high-quality mobile apps requires expertise and experience. This is where a professional mobile app development company comes into play. In this comprehensive guide, we will explore the crucial factors you should consider when selecting the right mobile app development company for your Android and iOS projects.
The Most Significant Factors to Consider When Choosing a Mobile App Development Company
Expertise in Android and iOS DevelopmentWhen you're seeking a mobile app development company, the first and foremost criterion to evaluate is their expertise in Android development in Brisbane and iOS development. Look for a company with a team of native mobile app developers who specialize in both platforms. Native developers possess in-depth knowledge of each platform's nuances, ensuring your app functions seamlessly and delivers an exceptional user experience.
Portfolio and Track RecordThe portfolio of an organization reflects its skills and abilities. Examine their past projects, paying close attention to apps they've successfully developed. Check if they have experience in your industry or a similar domain. Client testimonials can provide valuable insights into the company's client satisfaction and ability to deliver on promises.
Development Process and MethodologyThe development process and methodology employed by the company can significantly impact the outcome of your project. Look for a business that employs agile development principles. Agile allows for flexibility, transparent communication with clients, and iterative improvements throughout the project. A clear, collaborative approach ensures your app aligns with your vision and objectives.
Budget and PricingBudget is a crucial consideration in any project.Cost should not, however, be the only deciding consideration. Instead, focus on finding a company likeTalk Digital that offers affordable mobile app development services while maintaining the quality and expertise needed for your project. Understand the pricing models they offer, whether it's fixed pricing, hourly rates, or a combination thereof.
Social Proof and ReputationTo gauge a company's reputation, delve into online reviews and testimonials. Positive reviews from previous clients indicate reliability and competence. Additionally, look for any industry recognition or awards received by the company, which can further validate their expertise and commitment to quality.
The Benefits of Hiring a Dedicated Android and iOS App Development Company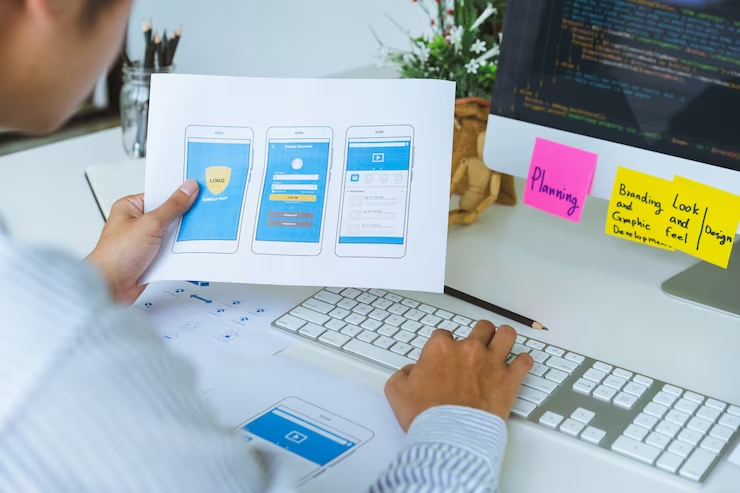 Partnering with a dedicated Android and iOS app development Brisbane company offers several advantages:
Better User Experience on Both PlatformsNative developers understand the platform-specific guidelines and design principles, resulting in apps that feel natural and intuitive to users on Android and iOS devices. This consistency enhances user satisfaction.
Efficient Codebase Management for Android and iOS AppsMaintaining two separate codebases for Android and iOS can be challenging. Professional mobile app developers streamline this process, ensuring codebase efficiency, easier updates, and reduced development time.

Seamless Integration with Device-Specific FeaturesAndroid and iOS devices come with unique features, such as notification systems and hardware capabilities. A dedicated development team can seamlessly integrate these features into your app, enhancing its functionality.
Post-launch support and Maintenance ServicesAfter launching, the app requires ongoing support and updates to remain compatible with the latest Android and iOS versions. A reputable development company offers post-launch maintenance services, ensuring your app remains relevant and bug-free.
Faster Time-to-Market for Your Mobile ApplicationExperienced mobile app developers are efficient in their work. They can expedite the androide development Brisbane process, reducing time-to-market for your mobile application allowing you to reach your audience sooner.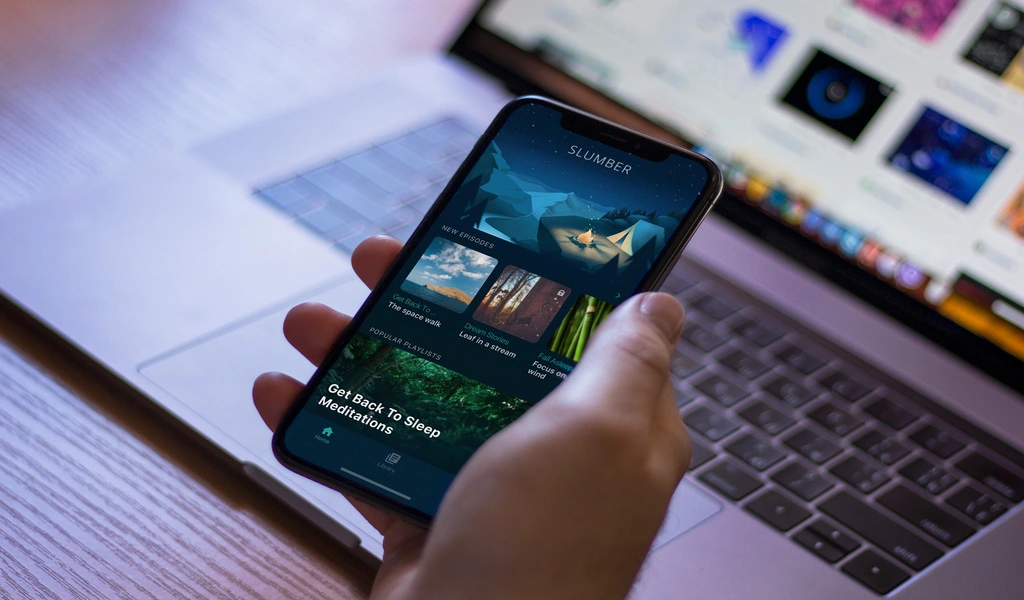 Questions to Ask and Red Flags to Look Out for During the Evaluation Process
When evaluating potential app development companies, ask the following questions:
What is your experience with Android and iOS app development?
Assess their expertise and ability to work with both platforms.
Can you provide examples of apps you've developed for similar industries?
This demonstrates their understanding of industry-specific requirements.
What is your development process, and how do you ensure transparent communication with clients?
Clear communication is vital for project success.
What is your pricing structure, and can you provide a detailed estimate for my project?
Ensure the pricing aligns with your budget.
Do you offer post-launch support and maintenance services?
Confirm their commitment to ongoing app maintenance.
Can you share client references or case studies?
Contacting previous clients can provide valuable insights into their work.
Red flags to watch out for:
Lack of a portfolio or reluctance to share past work: Transparency is crucial.
Unrealistically low pricing: Quality work comes at a cost.
Poor communication or responsiveness: This can lead to project delays and misunderstandings.
Negative reviews or a history of project failures: Beware of companies with a questionable track record.
Conclusion:

In the competitive world of mobile app development, choosing the right partner is paramount to your project's success. You can make an informed decision by considering factors such as expertise, portfolio, development methodology, budget, reputation, and the benefits of hiring professionals. Remember to ask the right questions and be vigilant for red flags during the evaluation process.
When you partner with a top mobile app development company, you gain access to a dedicated team of experts who can deliver a mobile app that not only meets but exceeds your expectations. Whether it's Android development, iOS development Brisbane, or anywhere else in the world, working with a trusted app development partner like Talk Digital ensures your Android and iOS apps are in capable hands. With their expertise, you can confidently embark on your mobile app journey and bring your vision to life.
FAQ'S:

What elements should I take into account while selecting an Android and iOS mobile app development company?Take into account elements like the company's experience, portfolio, industry knowledge, pricing, communication, and client testimonials.
Should I put more emphasis on iOS or Android development, or both?It depends on your budget and target market. If money is tight, you can choose to launch on one platform and then add more later. However, if your target audience utilizes both Android and iOS, you might want to think about simultaneously creating for both.
How significant is the company's portfolio in the decision-making process?A company's portfolio displays its prior work and domain knowledge. Reviewing their portfolio is essential to judge their caliber, creative prowess, and capacity to create apps that are similar to your project.
Can the development firm offer testimonials or case studies from previous customers?You may learn more about the company's work ethics, communication abilities, and client satisfaction by asking for references or case studies.
How can I be sure the app development company is familiar with my particular business demands and objectives?The key is communication. Talk in depth to each other about your goals, target market, and business. Make sure the business does in-depth research and offers a concise project proposal.