NBTC Explores Allocating 100MHz in 3500MHz Band for 5G Private Networks to Boost Industry Applications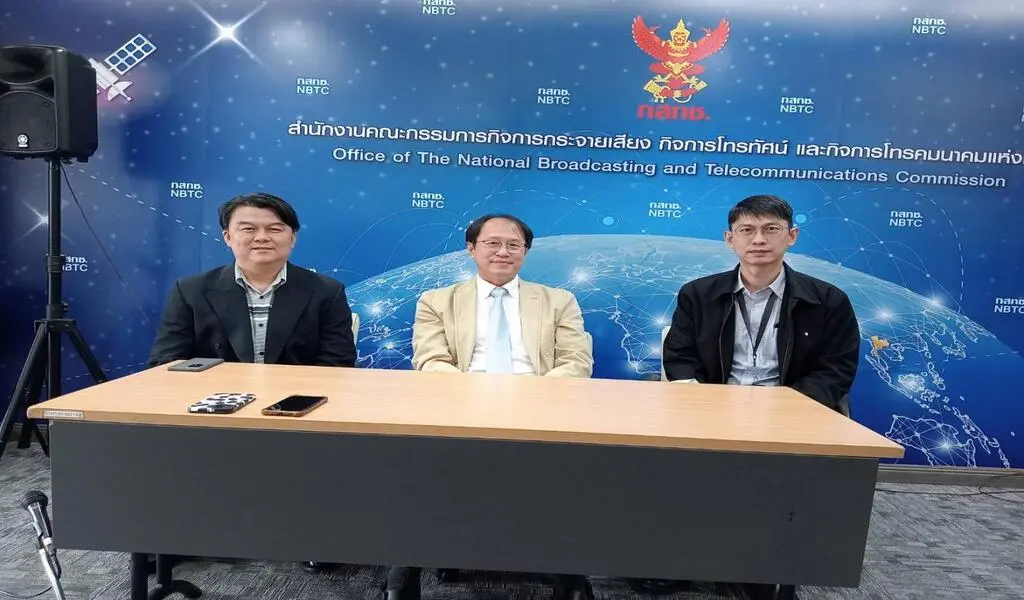 (CTN News) – The National Broadcasting and Telecommunications Commission (NBTC) is in discussions to allocate a section of the 3500MHz band, approximately 100MHz, to foster the development of private 5G networks. This strategic move aims to drive practical applications across industries and enterprises in Thailand.
NBTC's Vision for Private 5G Networks:
The NBTC, in collaboration with telecom operators, vendors, and industry representatives, is actively exploring the allocation of 100MHz from the 3500MHz band for the development of private 5G networks. This initiative seeks to encourage practical applications and solutions tailored to vertical industries, with a focus on small and medium-sized vendors, industrial estate operators, and enterprises within industrial estates.
Allocation Strategy and Stakeholder Involvement:
Discussions involve various stakeholders, including the Industrial Estate Authority of Thailand and the Federation of Thai Industries. The proposal suggests avoiding an auction model to minimize spectrum investment costs, with consideration for a revenue-sharing approach. NBTC Commissioner Somphop Purivigraipong emphasizes the importance of carefully considering the allocation to meet actual demand and the objective of fostering 5G private networks.
Revenue-Sharing Model and Licensing Strategy:
A potential revenue-sharing model is being explored, allowing licensees a grace period for spectrum utilization before initiating license fee payments. While major mobile operators may not be excluded, the primary focus remains on serving the 5G private network needs of industries. The 100MHz portion may be divided into multiple licenses, with some reserved for major operators and the rest for smaller vendors and enterprises.
Restrictions and Future Planning:
Major mobile operators obtaining licenses for the 5G private network would face restrictions on offering mass-market mobile phone services or roaming using the allocated spectrum. The NBTC is concurrently developing a management roadmap for the vacant portion of the 3500MHz band, along with other spectrums, expected to be ready by early next year.
Encouraging Adoption and Realizing 5G Benefits:
Somphop stresses the need to minimize spectrum costs for the allocated portion to incentivize adoption and deliver tangible benefits to the country. Noting that 5G adoption in the mass market is yet to fully exploit its capabilities, he highlights the current limited use to video streaming and supplementing 4G services.
Conclusion:
The NBTC's exploration of allocating 100MHz in the 3500MHz band for 5G private networks reflects a strategic initiative to drive industry-specific applications. With a focus on careful consideration, stakeholder collaboration, and a revenue-sharing model, this move aims to boost the development and adoption of private 5G networks in Thailand.