How to Track a Cell Phone Location Without Installing Software on Target Phone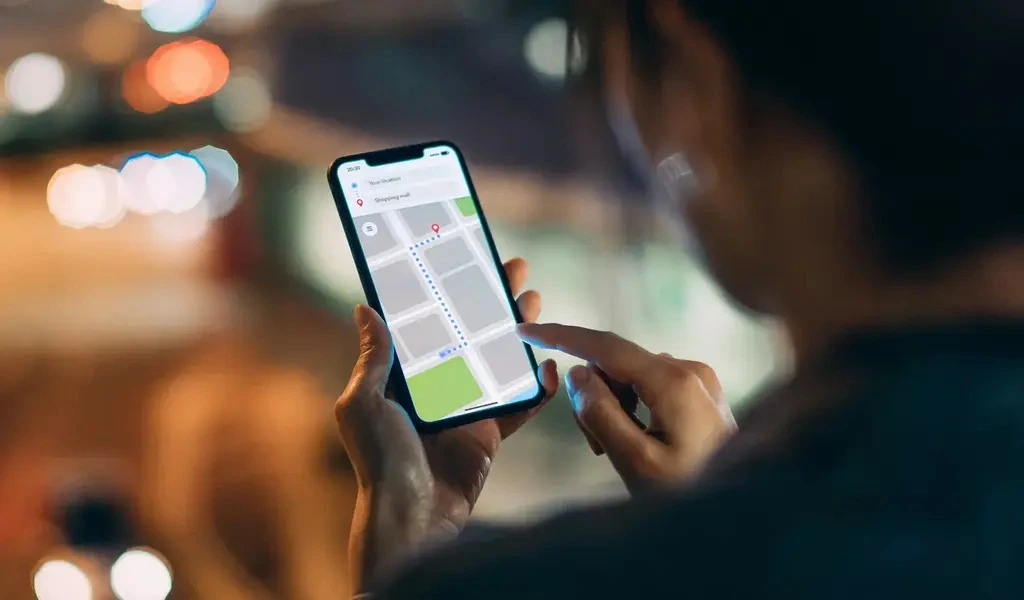 Learn how to track a cell phone location without installing software on target phone for free. Tracking a cell phone is much easier than you may think!
How to Track a Cell Phone Location Without Installing Software: Android Edition
You've lost your phone, or perhaps you want to see where someone else is. This begs the question: can you track phone number location free? Not only that, but can you track a phone without any prior software installed on it? The answer is yes! There are several ways to track a phone's location. Let's look at some of the main methods.
Find My Device: Tracking Service to Find an Android Device for Free
What is the best way on how to track a cell phone location without installing software on target phone for free? Use Android's built-in tracker. If you or someone else's GPS is turned on and you know the Google account login information, use Find My Device to see where the phone is. Once logged in, you'll see a GPS map with the phone's location or last known location. Ring the phone to find it, lock it, or erase its data if you believe that your phone is lost or stolen.
Find My Device is excellent, but if you don't know someone's login information, you won't be able to see their location. Not only that, but the person you're tracking may realize that someone has logged into their phone, so it's not discreet.
Samsung SmartThings Find: Location Tracking for Any Android Device
Next, we have SmartThings Find. Sign up for this and register any Android device on it. These devices not only include Android phones but also tablets, earbuds, and any other device you may have.
SmartThings Find lets you do more than find a location, however. Share the device's location with others, helping people to find you when you're traveling. Another benefit of SmartThings Find is that you'll receive a notification if the device leaves the area. Also, see where an offline device was last located, which can help with figuring out where you misplaced it. It also works well for tracking the location, as it will tell you where the gadget was last spotted.
Thanks to SmartThings Find, you're less likely to worry about losing small devices like earbuds.
Google Timeline: Another Way to Track Your Android Phone
Google Timeline is a feature integrated into Maps. If you're signed up for it, you'll see a timeline of where you have traveled.
Timelines are helpful for several reasons. First, see where you have traveled. If you plan to visit all 50 states, Google Timeline lets you see which ones you have visited. Look at your most frequently visited spots and locations, too.
That said, Google Timeline can be an essential tool if you've lost your phone. The timeline will show its last known location, helping you to track it down and serving as a good backup if Find My Device isn't working properly.
Can You Use the IMEI/MEID Number to Find a Phone?
The International Mobile Equipment Identity (IMEI) or Mobile Equipment Identifier (MEID) is a unique number assigned to each phone. Find these numbers by going to About Phone on your Android or by dialing *#06#.
If you have the number, can you use it to track the exact location? Some sites claim you can, but you'll usually need special software installed on the phone. Using an IMEI tracker app, save your number and then use it to track your phone.
If you don't have the software on your phone, you may not be able to track it, so keep that in mind.
Locating Your Android IMEI/MEID Number in the Absence of Your Phone
If you've lost your Android phone and need to find your IMEI/MEID number without it, you can contact your local police department or mobile service provider. They can assist in locating this unique identifier. Ensure they have the necessary details and proof of ownership to facilitate the process.
Third-Party Tracking Services
While Android has many built-in tracking services you may use, some third-party apps can also help, especially if you're trying to track someone else's phone. Here are some examples.
GEOfinder: Track a Phone by Number
If you know the phone number of the party you wish to track, one method is to try GEOfinder. This website is excellent if you want to see where your kids are for safety reasons, catch a cheating spouse in the act, or for other reasons you may need to know someone's location.
Sign up for a $1 trial on GEOfinder or pay for a subscription of $39.99 per month. Once you've done so, all you need to do is enter their number and then compose a text that they'll want to open. After the text has been sent, the target should open the link in the text, turn on their location, and you will see where they are. Also, it is possible to view their Wi-Fi network, IP, and VPN (if used). Should any questions arise, there is a live chat upon subscribing.
LocationTracker.mobi: Another Way to Find the Phone Number Location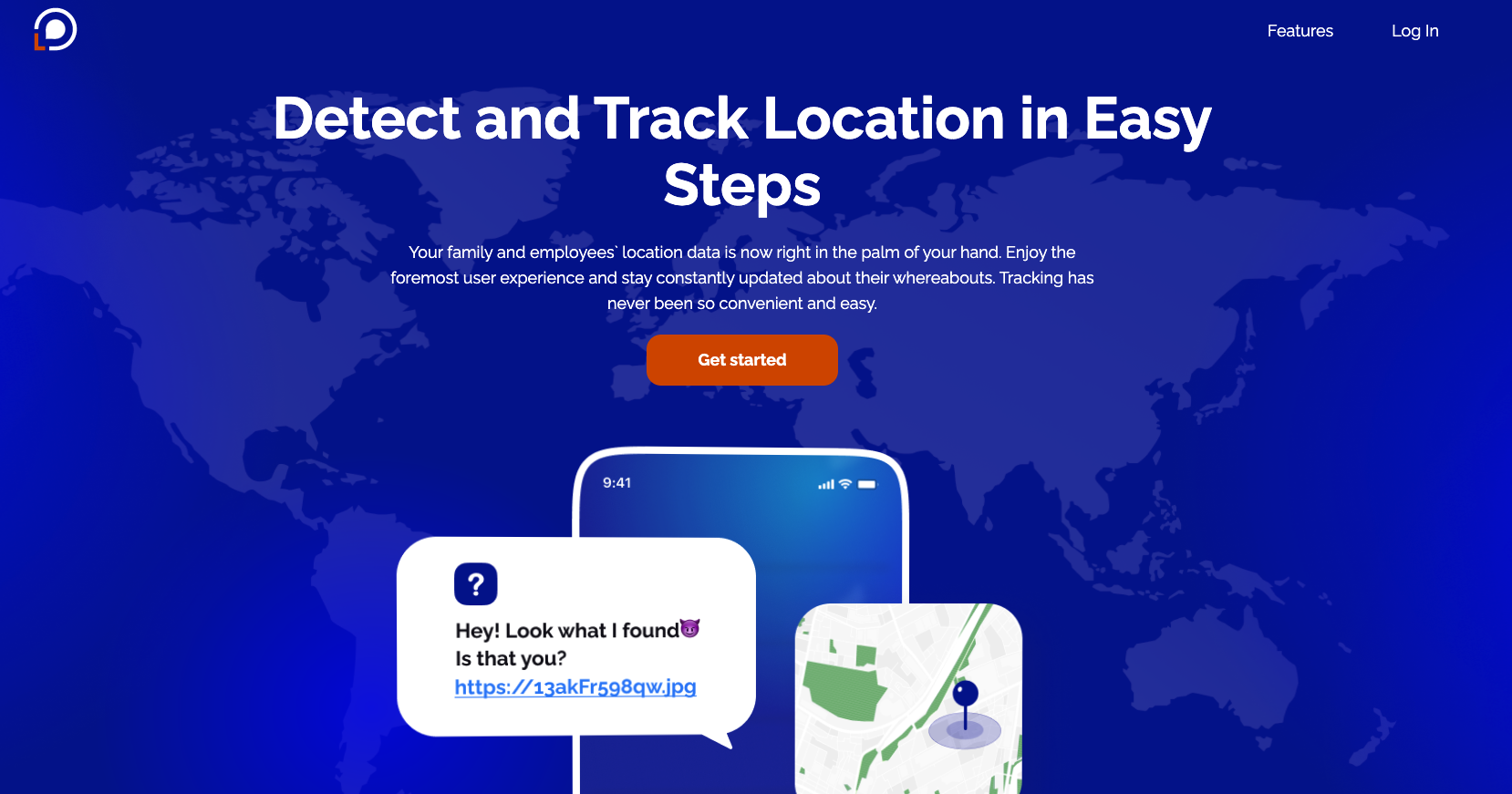 This site works similarly to GEOfinder. To use LocationTracker, create an account and sign up for a subscription. Afterward, upload an image that your target will want to view, then copy the tracking link to the message. Once your target opens the message and clicks the link, you will be able to see their location on Google Maps. The text can be sent not only via SMS but also via any messenger if you don't know their cell phone number.
Like with GEOfinder, you'll need to pay a fee of $39.99 to use it. However, if you need to track many numbers, this website works well.
Final Thoughts
There are several answers on how to track a cell phone location without installing software on target phone. Primarily, it would be best to use Android's built-in tracking software to help you find your lost phone or someone else's. Alternatively, it is possible to use third-party trackers to track a phone using a number or any messenger.
These third-party trackers do cost money. However, they can be pretty effective if you're in a pinch and need to know someone's location anonymously.
SEE ALSO: Meta's Proposed $14 Monthly Ad-Free Instagram Subscription Sparks Privacy Debate In Europe