Thailand's FDA Scrutinizes Japanese Imports For Radiation Contamination, Ensuring Seafood Safety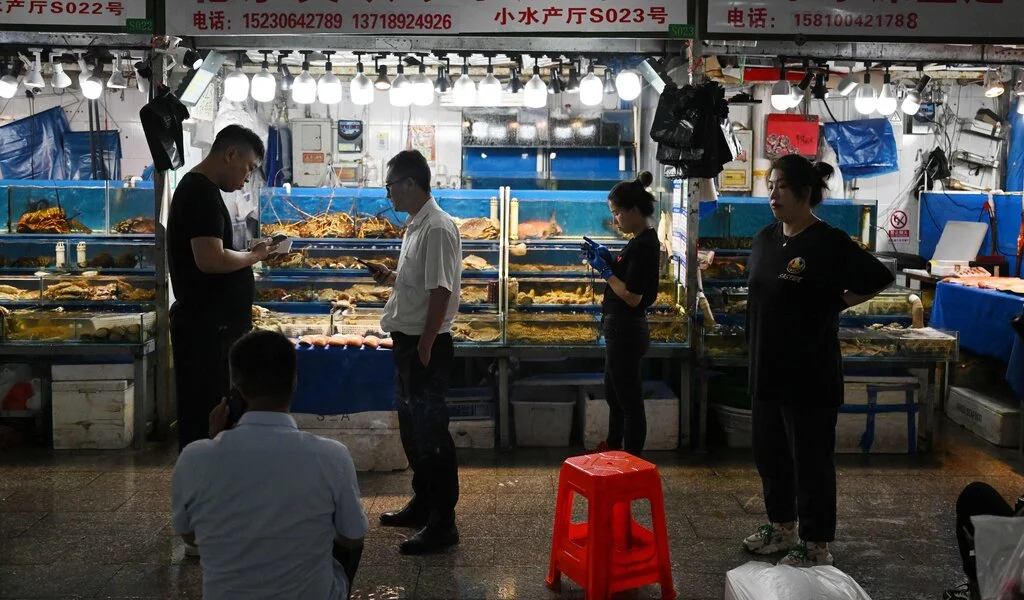 (CTN News) – In a recent development, the Food and Drug Administration (FDA) in Thailand has undertaken a meticulous examination of seafood imports from Japan.
This scrutiny comes in the wake of concerns raised by the discharge of treated water from a nuclear power plant in Fukushima, Japan. The FDA's goal is to safeguard the health of Thai consumers by ensuring that the imported seafood meets rigorous safety standards.
A Comprehensive Inspection Process
The FDA in Thailand left no stone unturned in their commitment to seafood safety. Out of the 75 seafood samples imported from Japan, every single one was subjected to stringent quarantine and inspection procedures.
The Deputy Secretary-General of the FDA, Lerschai Lertsirivorakul, announced on September 25 that any contaminated samples would be destroyed immediately, and imports would be suspended.
This proactive approach demonstrates Thailand's commitment to maintaining the highest food safety standards.
The first batch of these imported goods was anticipated to arrive in September, shortly after the release of treated water from the Fukushima nuclear power plant on August 24.
Recognizing the potential risks associated with nuclear power plants, the Thai FDA initiated a thorough examination of these seafood imports to protect consumers' well-being.
Analyzing Radioactive Cesium Levels
One of the key factors in the FDA's inspection was the analysis of radioactive substances, specifically Cesium-134 (Cs-134) and Cesium-137 (Cs-137).
Cesium is a primary radioactive substance released into the environment by nuclear power plants, making it essential to assess its levels in these imported seafood products.
The samples were sent for analysis to the Office for Atoms for Peace under the Ministry of Higher Education, Science, Research, and Innovation in Thailand.
Out of the 75 samples tested, 42 were found to have radiation levels within the standard limits as determined by the Ministry of Public Health. However, the remaining 33 samples are still undergoing rigorous laboratory analysis.
During this evaluation process, all goods are held to ensure that no potentially contaminated seafood reaches the market.
Vigilant FDA Monitoring for Safety
Lerschai Lertsirivorakul emphasized the FDA's unwavering commitment to ensuring the safety of food imports.
The FDA is actively monitoring and collecting information both within Thailand and from international sources to guarantee that consumers receive food products that are of the highest quality, meet safety standards, and pose no risks to health.
In the event that any food products are found to pose a danger to consumers due to radiation contamination or any other factor, the FDA will immediately inform the public.
This transparency ensures that consumers can make informed choices about the seafood they purchase and consume.
Additionally, consumers who come across suspicious food products can report their concerns to the FDA hotline at 1556 or contact their local provincial public health office.
A Global Concern: Japanese Prime Minister's Bold Gesture
As concerns about radioactive waste persist, a noteworthy incident occurred in Japan. The Japanese Prime Minister himself consumed raw fish from Fukushima as a symbol of confidence in the safety of their seafood.
This gesture underscores the importance of rigorous monitoring and inspection processes, such as the one conducted by the Thai FDA, to ensure that the seafood industry continues to uphold the highest standards of safety and quality.
In conclusion, Thailand's FDA has taken proactive steps to safeguard seafood safety by thoroughly scrutinizing imports from Japan for radiation contamination.
Their commitment to transparency, rigorous testing, and public awareness ensures that consumers in Thailand can enjoy seafood with confidence, knowing that their health and safety are a top priority.