Shoe Factory Burned, 2 Gas Stations Bombed in Thailand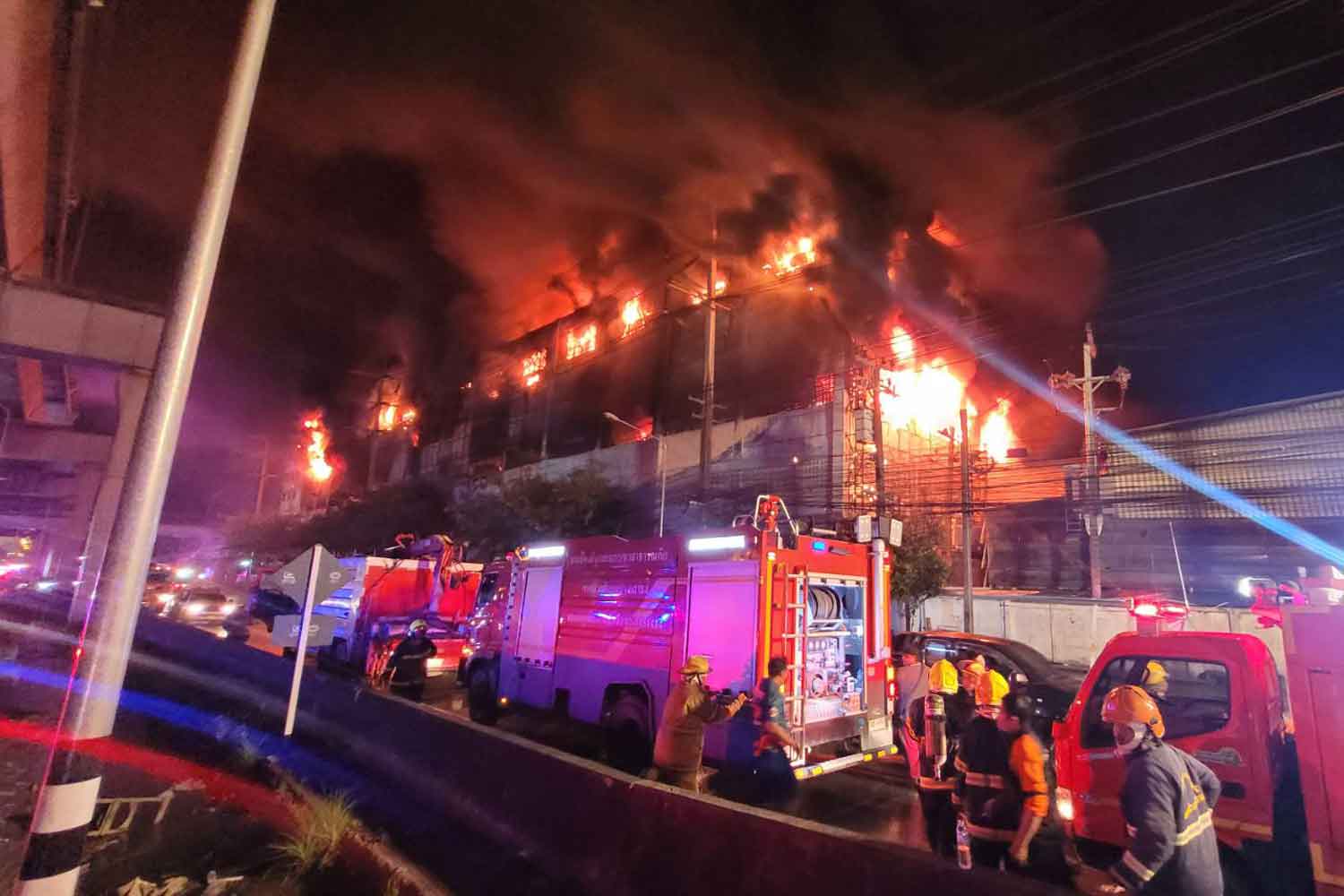 An electrical short-circuit is thought to have started the massive fire that destroyed the Summit Footwear shoe factory in central Thailand on Tuesday night.
At around 5.30 p.m., as hundreds of workers were wrapping up their shift, a fire broke out at the factory that produces Aerosoft footwear. Everyone used the fire exits to leave.
The fire is thought to have started on the six-story building's ground floor, and dozens of fire engines were sent to fight it.
As firefighters fought the raging flames that shot up through the building, police shut down the frontage road.
It took fire crews more than five hours to put out the fire. Large cracks were visible in the walls of the burned-out structure. The initial damage estimate was 20 million Thai Baht.
No dangerous chemicals were burned, and officials blamed the fire on an electrical short-circuit, the Industry Ministry reported.
Firefighters were still putting out the crackling flames among the ruins at the Summit Footwear plant when police continued to close the outbound frontage road of the Bang Na – Trat Highway on Wednesday morning.
The frontage road heading out was clogged with traffic for miles due to the road closure.
In two districts of Pattani in southern Thailand on Tuesday night, two gas stations were damaged by bombs; one employee was hurt.
According to the police, a bomb went off at a PTT station on Pattani's Highway 42 at 8:05 p.m. An attendant at a gas station was hurt and taken to the hospital. The bus terminal in Pattani is close to the gas station.
According to eyewitnesses, two men allegedly arrived on a motorcycle and detonated a bomb at the PTT station. Then, before detonating the bomb, one of them fired a handgun into the air and yelled for the attendants to run away.
The second bomb exploded in tambon Piya Mumang of the Yaring district of Pattani, Thailand at a PT gas station on Highway 42.