Thailand to Launch 1 Year Medical Treatment Visa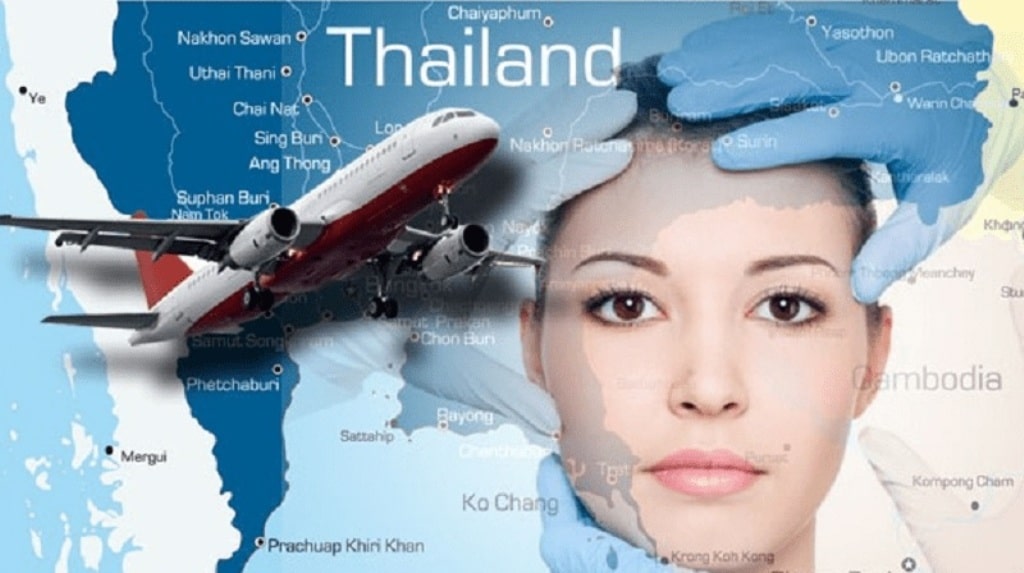 Thailand will begin issuing one-year medical treatment visas to people seeking treatment as the Southeast Asian country positions itself as a global hub for post-pandemic healthcare tourism.
The cabinet approved a proposal on Tuesday to reduce the fee for the medical treatment visas to 5,000 baht ($140) from 6,000 baht proposed a year ago.
Related government agencies are preparing for its launch, the new visa is tentatively scheduled for January 1, 2023.
The new medical treatment visa allows for multiple entries and has a one-year validity period. The visa holder is permitted to stay in the country for 90 days. There is also room for three immediate family members.
Medical Treatment Visa Conditions are as Follows:
Patients who require additional medical treatment must report to immigration authorities every 90 days.
To cover expenses in Thailand, applicants must have at least 800,000 baht.
Accident and Covid-19 insurance policies with a minimum of $100,000 (3 million baht) coverage are required.
Ms. Tipanan stated that the new visa aligns with the government's policy of promoting medical tourism to make the country a medical hub.
She stated that tourists applying for this visa must have medical conditions that Thai hospitals can treat and require more than 90 days of medical treatment.
Anti-aging and regenerative medical treatment, coronary artery disease, cancer, dental care, and cosmetic surgery are among them.
Thailand currently allows tourists who apply for a tourist or non-immigrant visas to come for medical treatment. Visitors from the Gulf Cooperation Council (Bahrain, Kuwait, Oman, Qatar, Saudi Arabia, United Arab Emirates), China, Cambodia, Laos, Myanmar, and Vietnam are exempt.
Each medical treatment visa is only good for one entry.
In November of last year, the cabinet agreed to the medical treatment visa, and all relevant agencies, including the Ministries of Public Health, Foreign Affairs, Tourism and Sports, and the Immigration Bureau, were tasked with finalizing details for approval.
Medical Tourism in Thailand
Thailand is not only a popular tourist hot spot, but it is also a popular medical tourism destination. Every year, over a million foreigners, travel to Thailand for medical and surgical procedures.
Thailand outperforms its Asian neighbours Singapore and India, accounting for nearly 90% of Asia's medical tourism market and growing at a 16% annual rate.
Over a million foreigners plan their medical travel around a Thailand vacation that combines sightseeing with medical treatments each year.
The country has earned a reputation as a high-quality and dependable medical tourism destination in recent years. Thailand owes much of its success to the Thai people's hospitality.
Thailand has earned the moniker "Land of Smiles." Thais treat their visitors with respect and strive to provide the best service possible.
Thailand's medical tourism, on the other hand, has grown in popularity due to the country's many internationally accredited hospitals. These hospitals provide various treatments, from cosmetic/plastic surgery and dental tourism to organ transplants, all at reasonable prices.
Some procedures will cost you a fraction of what they would in the United States, the United Kingdom, or Australia. Hospitals here use cutting-edge technology and have language translators and exclusive international wings to cater to foreign patients.
Many Thai doctors and physicians have medical certifications from the UK and the United States, and they treat patients with the utmost professionalism and care.
Visitors to Thailand can apply for a medical treatment visa, valid for 90 days and requires proof of treatment from a licensed medical facility.
Thailand began promoting medical tourism in 2004 with a comprehensive medical tourism website highlighting many of the most popular treatments available, such as dental work, dermatology, and cosmetic surgery, as well as listing reputable hospitals, making it easy for potential visitors to choose a procedure.
The Miracle Thailand Card, issued by Krungthai Bank, Thailand's national bank, provides some medical and life insurance coverage in the event of an accident.
Hospitals in Thailand are also popular, with visitors from neighbouring Asian countries seeking treatment.
Thailand's medical tourism success is due partly to its popularity as a tourist destination. Bangkok receives more than 30 million foreign visitors yearly, more than any other city on the planet.
More than a million of them are expected to seek medical attention as an increasing number of people from around the world visit Thai hospitals and clinics.