Refugees From Rohingya Have Arrived In Aceh, Indonesia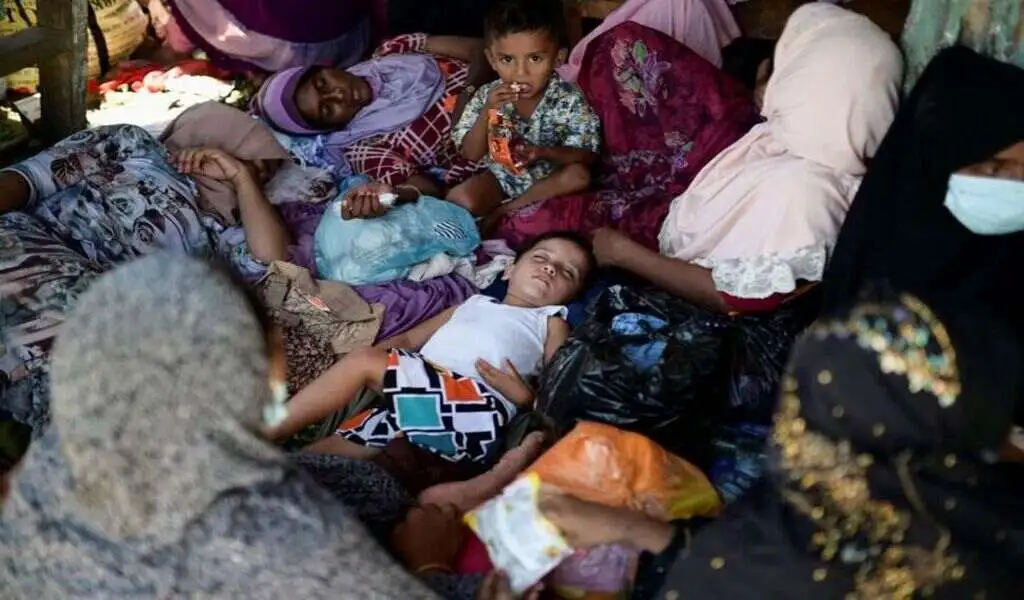 (CTN News) – In a report, a UNHCR official in Aceh province said that more than 500 Rohingya refugees, originally from Myanmar, arrived on the shores of Indonesia's Aceh province on Sunday, the fourth wave of arrivals this week, he said.
Reuters reports that the refugees, who arrived in various parts of the province including Bireuen, Pidie, and East Aceh, have overwhelmed local facilities, according to Munawaratul Makhya, a UNHCR official.
The official said that since the Rohingya refugees arrived early this morning, we have coordinated with local officials in the Pidie region to ensure that they receive their basic needs since they have been floating on the sea for a great deal of time," he said.
As she explained to me, the location where they were being accommodated in Pidie was overflowing with the new arrivals and the UNHCR was waiting for the government to provide them with bigger temporary shelters to accommodate all of them.
Several hundred Muslim Rohingya have arrived in Aceh province in recent days,
Adding to the total number in the province of more than a thousand. In recent years, Rohingyas have escaped Myanmar by crossing the border into Muslim-majority Bangladesh, or by hopping aboard rickety wooden boats to Malaysia, Indonesia, and Thailand, continuing a migration that has continued for several years.
There are almost 1 million Rohingya refugees living in camps in Bangladesh that U.N. Special Representative for Refugees Filippo Grandi described as the "largest humanitarian camp in the world for Rohingya refugees".
In a statement issued to the media on Tuesday, the Indonesian Foreign Ministry said that the country has no obligation or capacity to accommodate refugee situations, let alone to provide permanent solutions.
There is no agreement between Jakarta and the UN Refugee Convention as Jakarta is not a signatory.
SEE ALSO:
WHO Says Gaza's Al Shifa Hospital Has Turned Into a 'Death Zone'