WHO Says Gaza's Al Shifa Hospital Has Turned Into a 'Death Zone'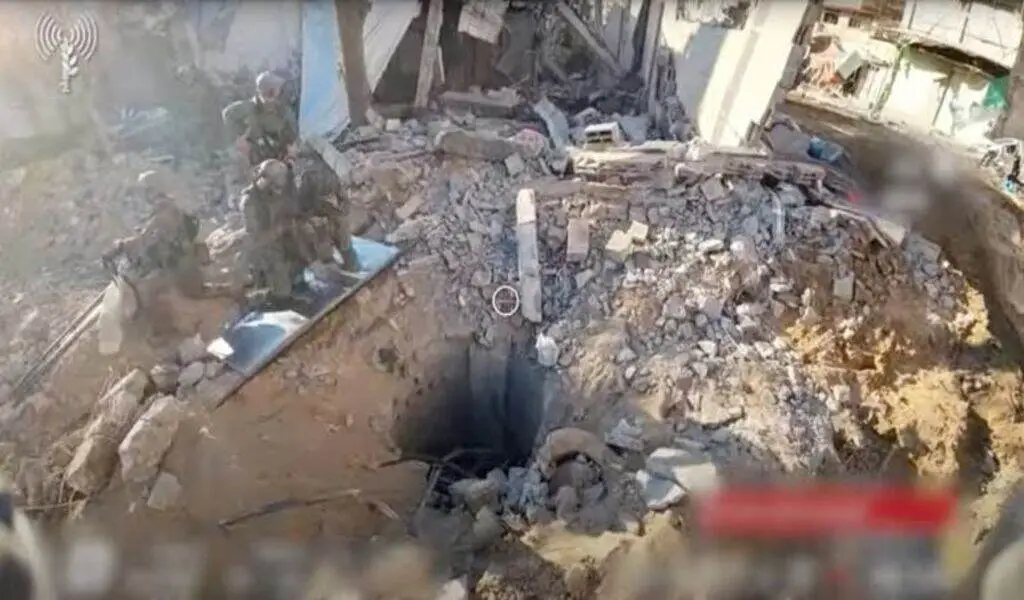 (CTN News) – In what has been described as a "death zone," a humanitarian assessment team visited Al Shifa Hospital in northern Gaza on Sunday and saw signs of shelling and gunfire in what has been called a "death zone," according to the World Health Organization (WHO).
As a result of the security concerns, a WHO-led team, which included public health experts, logistics officers, and security staff from a number of United Nations departments, was able to spend only an hour inside the hospital on Saturday due to security concerns, according to WHO, who made the announcement in a press release.
During the visit, the team described the hospital as a "death zone" and said that the situation had reached a point of "desperation," as there was a scarcity of clean water, fuel, medicine and other essentials in the hospital, affecting its ability to function as a medical facility.
It was apparent that there had been shelling and gunfire in the Gaza area.
A statement from the World Health Organization (WHO) stated that they were informed that more than 80 people had been buried in a mass grave at the entrance to the hospital, which is situated at the front of the hospital.
There was a great deal of medical and solid waste in the hallways and on the hospital grounds, and health staff and patients expressed concern for their safety and health, according to the report. In Al Shifa, 25 health workers and 291 patients, including 32 babies in Gaza critical condition, were still present, according to the World Health Organization.
WHO and its partners are urgently working on plans to evacuate any remaining patients, staff, and their families.
A series of missions is being planned to transport patients to other hospitals in Gaza's south over the next 24 to 72 hours, pending guarantees of safe passage by parties to the conflict.
As for the WHO statement and the visit, the Israeli military did not immediately respond.
WHO reported that the Israeli Defense Forces ordered the evacuation of the remaining 2,500 internally displaced people from Al Shifa grounds on Saturday.
Israel seized Al Shifa last week during its offensive across northern, alleging it was a Hamas command center underground. An underground Hamas base was found by the military. Israel has not proved this, according to Al Shifa staff.
While WHO said the visit was coordinated with the Israeli-Gaza military to reduce risks, it took place in an active conflict zone with heavy fighting nearby.
There are fewer options for medical care in the small coastal enclave, according to WHO. It calls for an immediate ceasefire and sustained humanitarian assistance.
SEE ALSO:
Rare Scotch Whisky Sells for $2.7 Million in Historic Auction