Induction Of Jimmy Johnson Into The Ring Of Honor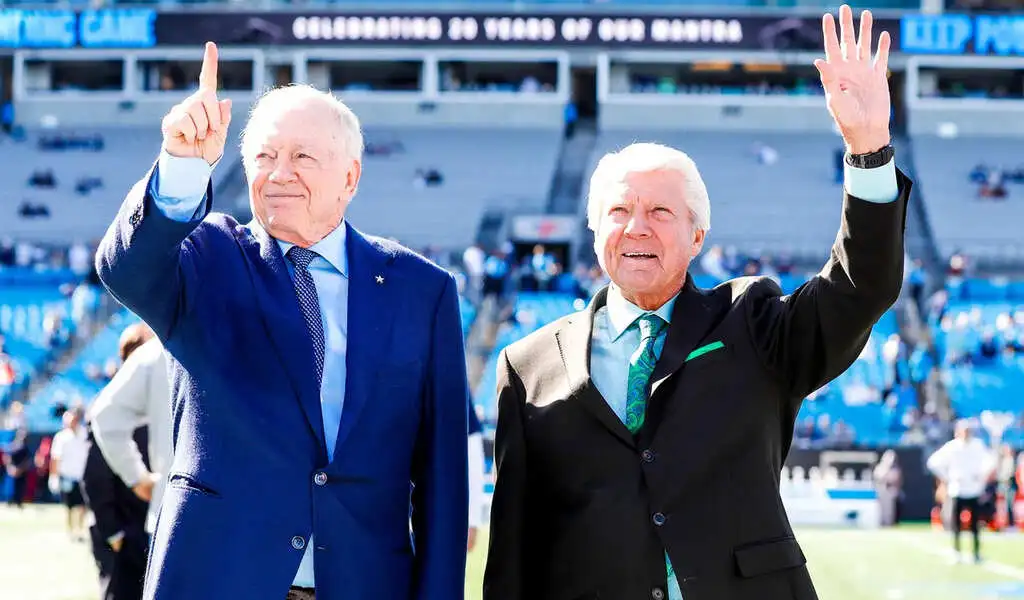 (CTN News) – It is with pleasure that I inform you that it is now official. They include Jimmy Johnson, the legendary former Dallas Cowboys head coach who helped the team become a dynasty between 1990 and 1994. Team owner and general manager Jerry Jones made the announcement that Johnson had been inducted into the team's Ring of Honor, together with Coach Jimmy Johnson.
Jones and Johnson were seen walking together and conversing at Bank of America Stadium (for the second time this season) as the Cowboys prepared to take to the field against the Panthers on Monday, and we now know why they were doing this.
In his message to Jimmy Johnson on Sunday, Jones said, "You were inspirational." He continued, "There was no way I could have imagined then that we had enjoyed such a time in our lives, and I cannot imagine it now.".
At the halftime of the Cowboys-Lions game on Dec. 30, there will be an official induction ceremony that will take place at AT&T Stadium.
Earlier this month, the team announced that DeMarcus Ware would be inducted into the Ring of Honor in conjunction with Johnson's induction.
The 80-year-old Jimmy Johnson became the Cowboys' first head coach in 1989, the first year of the Jerry Jones era, and the two of them would lead the team to three Super Bowl championships throughout their illustrious careers together. There were a number of Hall of Famer quarterbacks brought in and coached up during that time, with Troy Aikman, Emmitt Smith and Michael Irvin – affectionately known as The Triplets – being the most notable.
There have been a lot of people who have talked about the tension between us … but there has been no disagreement between us,"
Jimmy Johnson responded to Jones in reply.
Johnson led the Cowboys to a playoff berth in 1991 following a rebuild that spanned only two seasons; it was followed by two Super Bowl victories in 1992 and then again in 1993, his final season as Cowboys' head coach.
Clearly, that version of the Cowboys has cemented themselves as one of the greatest teams in the history of the NFL, and there is no doubt that the impact they had on the game, and Jimmy Johnson's impact on that team, cannot be overstated.
It is for this reason that for all his efforts, he will be immortalized in Dallas, the city where he helped make winning the standard.
SEE ALSO:
India's Rohit Sharma Sheds Tears After Losing The World Cup Final To Australia