Record-Breaking Pro-Palestine Rally in London Against Gaza war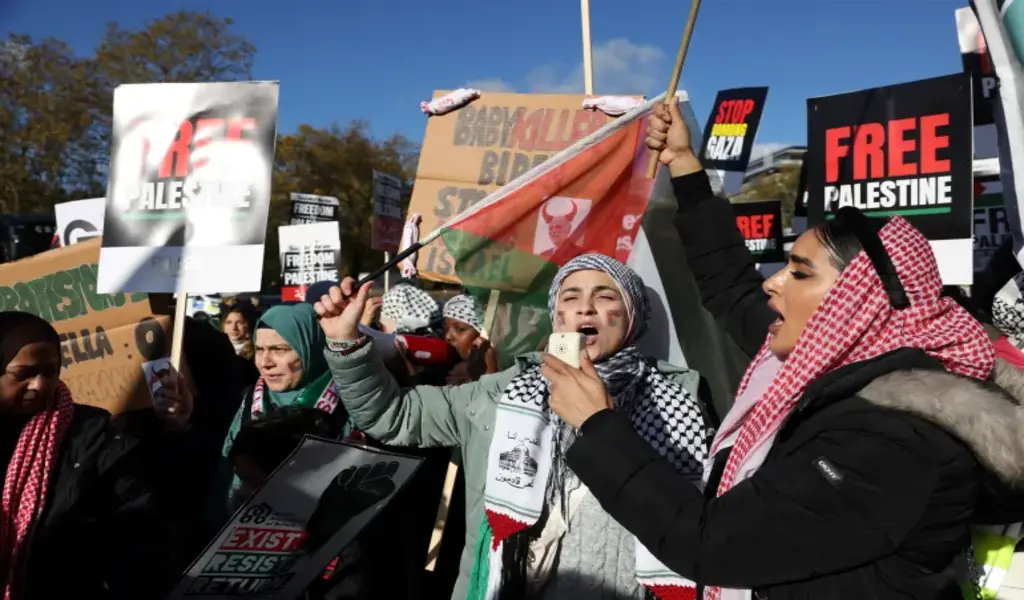 (CTN News) – In what has been described as the largest Palestine solidarity demonstration in the UK to date, over 300,000 people flooded central London on Saturday, chanting slogans such as "Stop bombing Gaza" and "Ceasefire now."
The "National March for Palestine" took place on Armistice Day, coinciding with annual commemorations marking the end of World War I.
The march was held in response to Israel's air and ground offensive on the Gaza Strip, triggered by attacks from the Palestinian group Hamas.
The conflict resulted in significant casualties on both sides, with around 1,200 Israelis killed in the Hamas assault and over 11,000 Palestinians, including more than 4,500 children, losing their lives in Israel's attacks.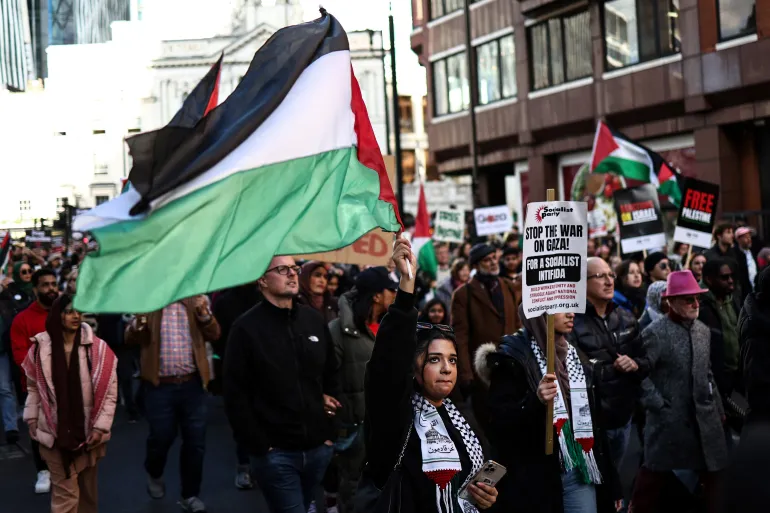 Despite calls from UK government ministers to cancel the rally due to its timing on Armistice Day, the massive gathering proceeded.
Prime Minister Rishi Sunak labeled the timing "disrespectful" and had expressed intentions to hold the Metropolitan police commissioner accountable for allowing the event to take place.
The event saw the arrest of at least 82 individuals identified as counterprotesters, who opposed the pro-Palestinian rally. Fights erupted near the Cenotaph war memorial between police and right-wing protesters, with clashes also reported in Chinatown and near the Houses of Parliament.
The counterprotesters, described as not forming a single group, chanted messages such as "We want our country back." Police used batons to control the situation, confirming arrests for various offenses, including possession of weapons and drugs, as well as assault on an emergency worker.
London Mayor Sadiq Khan expressed concern over the disorder caused by the far-right at the Cenotaph, attributing it to recent comments by Home Secretary Suella Braverman.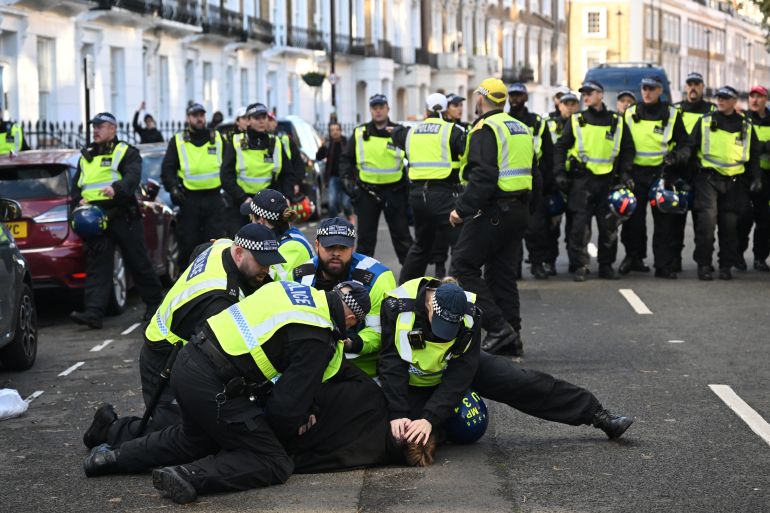 Braverman had labeled pro-Palestinian demonstrations as "hate marches" and accused the police of playing favorites and taking a soft stance towards Gaza-related rallies.
The pro-Palestine march itself proceeded without incidents, becoming the largest of its kind in the UK. The scenes of disorder prompted Mayor Khan to affirm the Metropolitan Police's authority to take action against those spreading hate and breaking the law.
The controversy surrounding the rally's timing and the clashes with counterprotesters add a layer of complexity to the ongoing discourse surrounding the Israeli-Palestinian conflict.