Police Seize a Huge Cache of Drugs and Firearms With Zero Arrests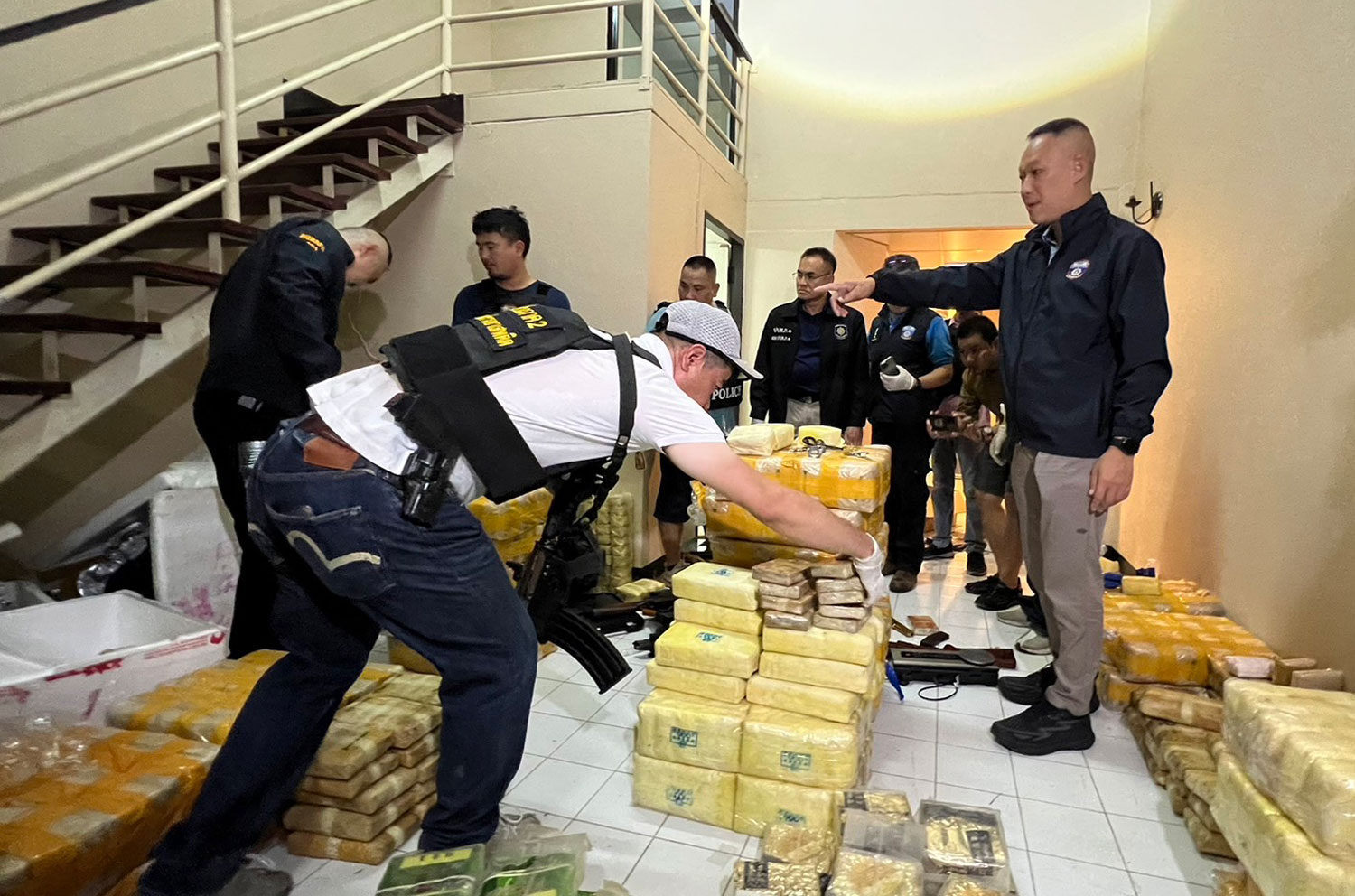 Police have seized millions of methamphetamine tablets and kilograms of crystal methamphetamine, heroin, and ketamine, as well as firearms, shotguns, a revolver, and ammo, from a residence in Thanyaburi district of Pathum Thani late Monday night.
The police raid and search were part of a larger investigation into a significant drug trafficking organisation.
About 11.30 p.m. on Monday, investigators from Provincial Police Region 2 and drugs suppression officers searched a residence in Thayaphreuk housing estate, tambon Lam Phak Kud.
The search turned up 3 million meth pills, 11 kilogrammes of crystal methamphetamine, 7 kilograms of heroin, 5 kilograms of ketamine, some 'five-five" narcotics, two AK rifles, two shotguns, two carbine rifles, a revolver, and ammo. They were under the stairs on the first floor.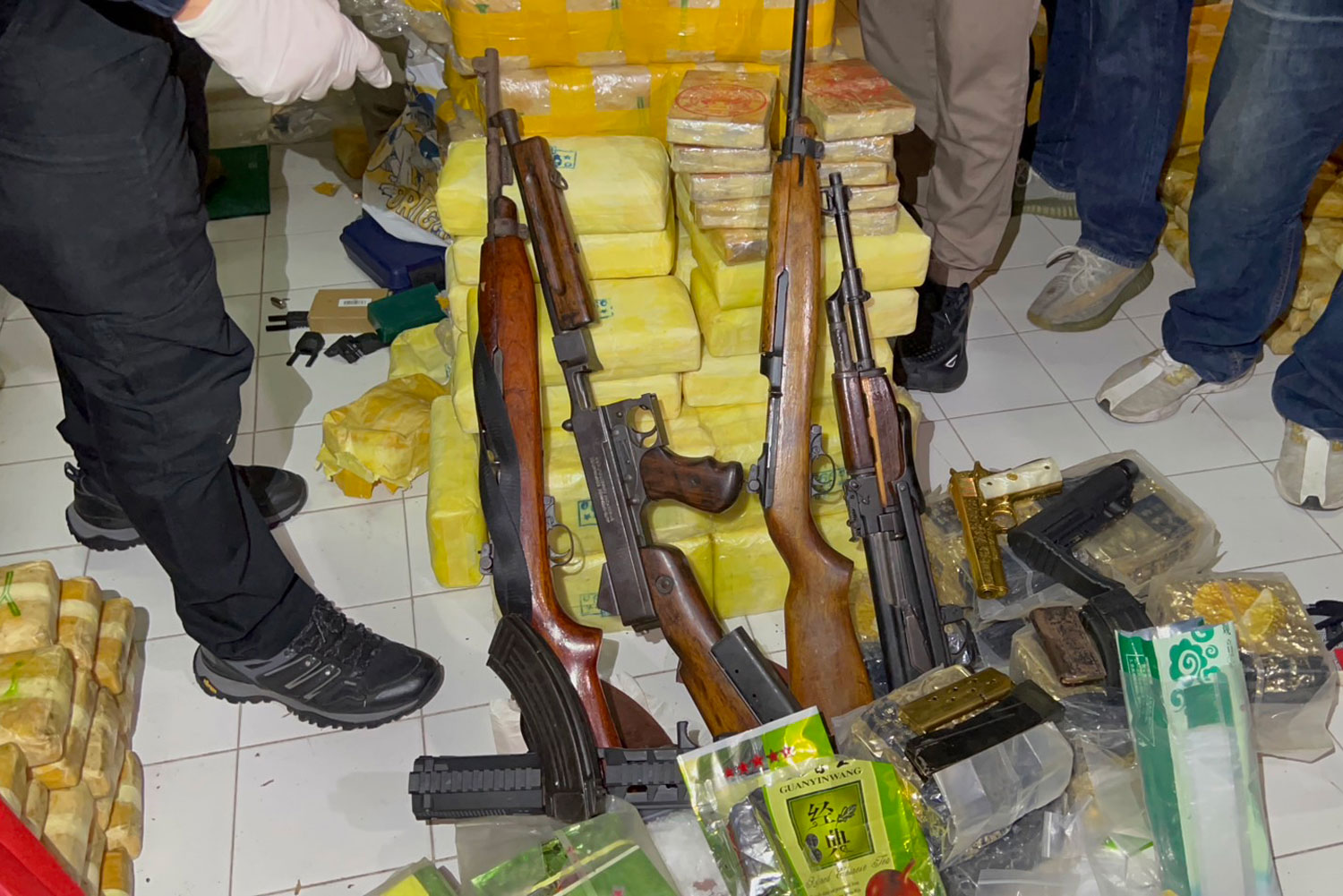 According to Pol Maj Gen Theerachai Chamnarnmor, head investigator of Provincial Police Region 2, the raid followed the arrest of a member of a big narcotics network in Chon Buri in possession of 190,000 meth pills during a police sting on July 24. The gang was storing their belongings in Pathum Thani.
After police spied on the group for eight days, a man in his late twenties was observed coming at the residence on a motorbike, which he parked out front. Police went in to apprehend him after they emerged from hiding. Instead, the man ran inside the house and leaped from a second-floor window at the back.
A search of the motorbike left in front of the house turned up a bill of goods with the recipient listed as Mr Amnart Sanongchalee of Thanyaburi district. The bike and receipt were confiscated as evidence and examined. The investigation was still ongoing, according to Pol Maj Gen Theerachai.
Police Informant 'stuck in the middle
Meanwhile, a police informant in Bangkok has sought assistance from an emergency response Facebook page, claiming he was intimidated by police officials and a criminal gang he revealed.
The informant, who goes by the alias Jang Talat Phlu, claimed that a deputy chief inspector and four other junior police inspectors pursued him after he acted as a go-between for a bribe to be paid to five officers from the so-called Gang Look Moo (Piglet Gang) based at a Bangkok police station.
Poo Kong Pong (Pol Capt Pong) is the deputy chief inspector in charge of the police gang.
Fearing for his life, he said he resorted to the Facebook page Sai Mai Tong Rod (Sai Mai Must Survive), which was known for its active involvement in obtaining people help during the Covid-19 lockdowns.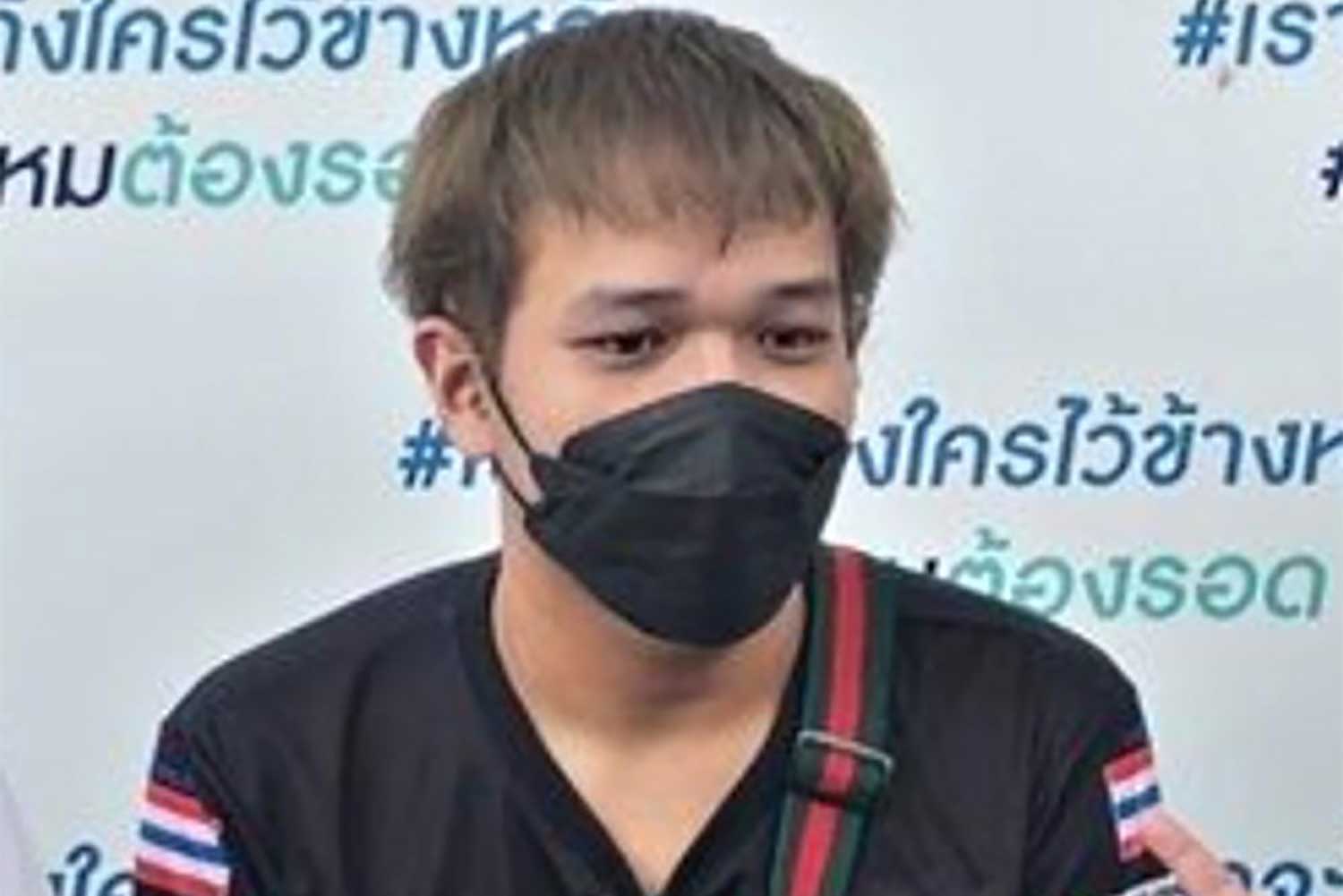 Mr Jang told the website administrator that he was in a terrible situation after police raided a property in Soi Taksin 19 in Thon Buri district in August last year, arresting a carer and seizing 100,000 methamphetamine tablets.
Mr Jang said he received a phone call shortly after the raid from someone named Coke Bovi, who urged him to encourage the police gang not to arrest the owner of the drugs. In exchange for not bringing charges, the police requested one million baht, which the owner later bargained down to 500,000 baht.
Mr Jang claimed he taped the phone call between the police gang and the drug dealer before paying the payment.
Police apprehended Coke Bovi early this year, leading the bribe's financier to call Mr Jang and demand a refund. Mr Jang stated that he planned to meet Pol Capt Pong at a nightclub in Talat Phlu to negotiate the reimbursement, but instead sent a friend because he suspected a trap.
Pol Capt Pong arrested the friend and refused to refund the money, but yielded after Mr Jang threatened to broadcast audio of the previous bribe being negotiated. Mr Jang claims that Pol Capt Pong and his group have been terrorising his family ever then, and that the narcotics gang is hounding him for a repayment.
Police Search for Mother of Newborn Baby's Found Dead on Beach