Passenger Train Crash in India Leaves 280 Dead, 300 Injured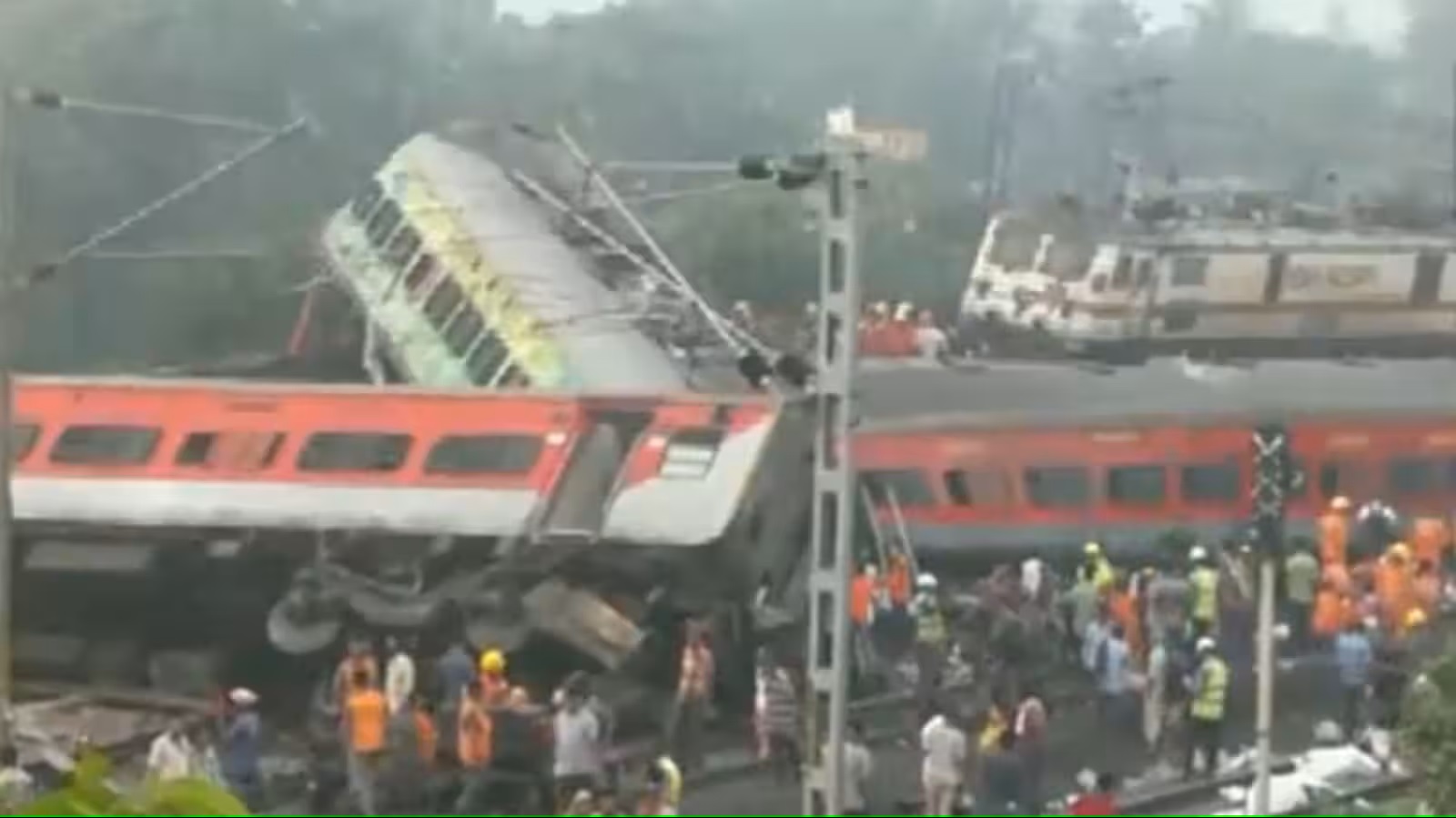 A medical officer said Friday that at least 280 people were killed, more than 300 were injured, and many are believed to be trapped in passenger train collision in eastern India's Odisha state.
According to the BBC, the Coromandel Express passenger train and a cargo train crashed in Balasore, around 200 kilometres (125 miles) from the state capital of Bhubaneswar.
According to Odisha's chief secretary Pradeep Jena, a second passenger train was apparently engaged in the tragedy, but the sequence of events was still unknown.
According to anonymous officials, over 50 individuals were "feared dead," according to the Press Trust of India. Many passengers were thought to be trapped beneath rail carriages at the time.
"At least 280 people are confirmed dead, and around 300 are injured," Anil Kumar Mohanty, a medical official in Balasore, told AFP. "We have rushed doctors and medical staff to the accident site," he continued.
According to a police official in Balasore, several of the injured are in critical condition, but the facts are "not too clear yet as teams are on the ground and everyone is busy in the rescue work." According to local news outlets, the number of injured passengers had topped 300.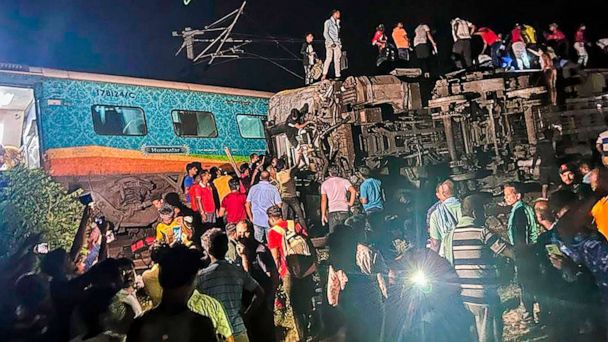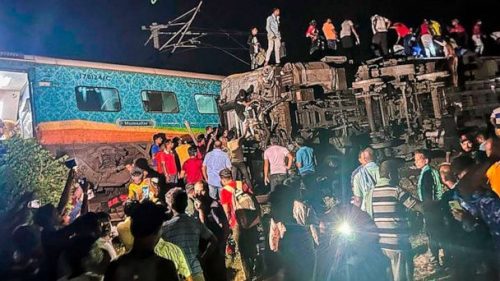 According to SK Panda, a spokesperson for Jena's office in Odisha state, the casualties and situation on the ground are "not yet clear due to the heavy accident."
"We expect the rescue operation to last until at least tomorrow morning." "From the accident site to the state capital, we have prepared all major government and private hospitals to care for the injured," Panda added.
The spokesman went on to say that they had already rushed "75 ambulances to the site and had also deployed many buses" to carry both injured passengers and survivors away from the scene.
Indian Prime Minister Narendra Modi expressed "distress" over the train accident.
"My thoughts are with the bereaved families at this difficult time." "May the injured recover quickly," Modi tweeted, adding that he had spoken with railways minister Ashwini Vaishnaw to take "stock of the situation."
Vaishnaw stated that he was hurrying to the scene of the collision.
"Rescue teams were mobilised from Bhubaneswar and Kolkata, as well as the National Disaster Response Force, state government teams, and the air force." "Will take all hands needed for rescue operations," he stated on Twitter.
According to local media sources, a railway car toppled to one side of the track, with what seemed to be survivors on top, and local citizens attempting to pull other casualties to safety.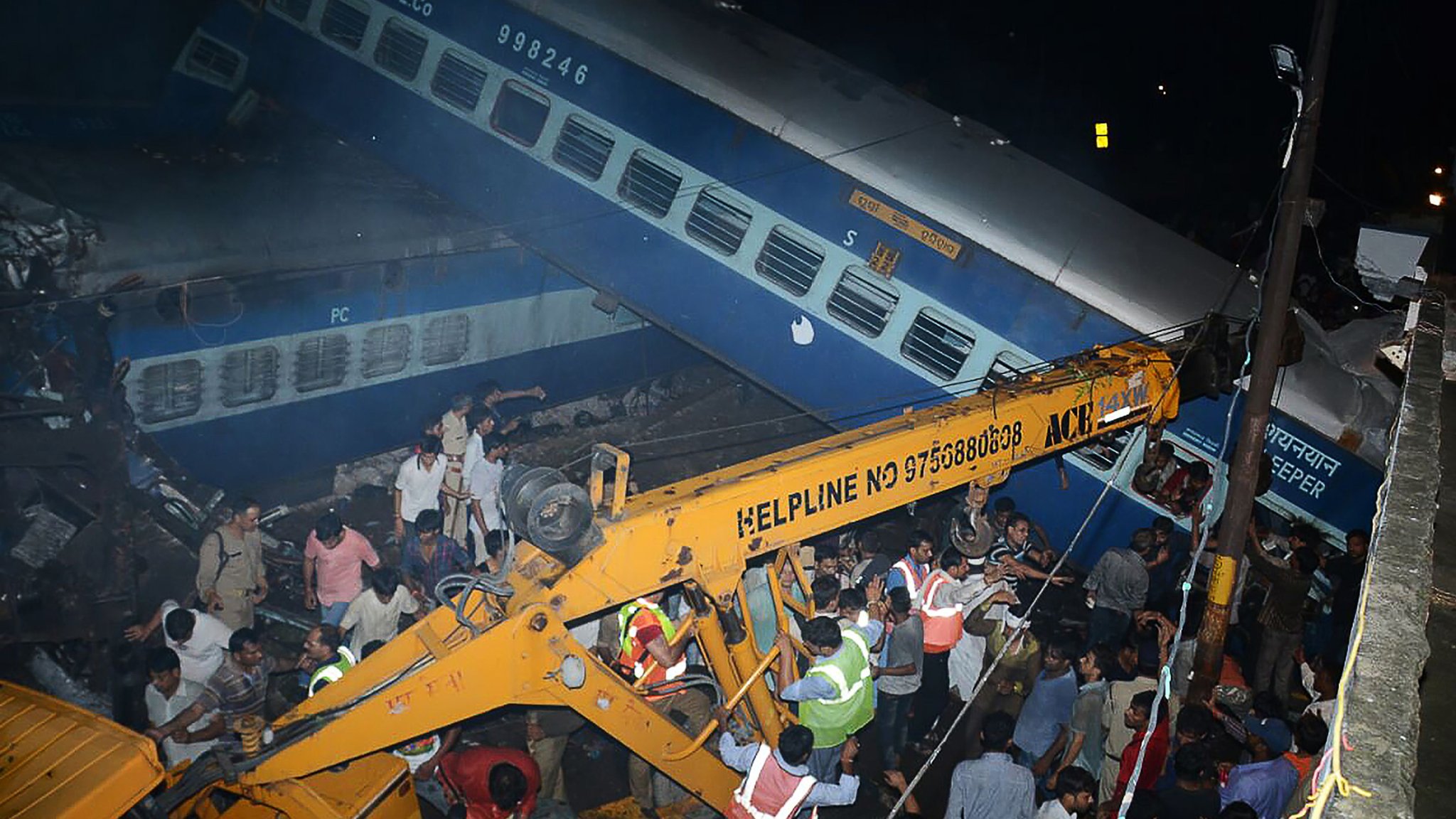 India is no stranger to railway catastrophes, and there have been plenty in the past, but railway safety has improved substantially in recent years, mainly to major new investments and technological upgrades.
Train collisions in India have unfortunately been a recurring problem over the years. Several factors contribute to these accidents, including human error, infrastructure issues, and the sheer volume of trains and passengers in the country. While I don't have access to real-time data, I can provide you with some information about train collisions in India based on historical records up until September 2021.
1. Gaisal Train Disaster (2002): One of the deadliest train accidents in India's history occurred on August 2, 2002, in Gaisal, Assam. The Guwahati-Puri Express collided with the Brahmaputra Mail, resulting in the deaths of 290 people and injuring over 300.
2. Khanna rail disaster (1998): On November 26, 1998, near Khanna in Punjab, the Jammu Tawi-Sealdah Express collided with the Amritsar-bound Awadh Assam Express. This accident led to the loss of 212 lives and injured around 500 people.
3. Firozabad train collision (1995): On August 20, 1995, a collision between the Kalindi Express and the Purushottam Express near Firozabad in Uttar Pradesh caused 358 fatalities and injured hundreds of people.
4. Rafiganj train derailment (2002): On September 10, 2002, the Rajdhani Express derailed near Rafiganj in Bihar, resulting in the deaths of 130 passengers and injuring over 150.
5. Kanpur train derailment (2016): On November 20, 2016, the Indore-Patna Express derailed near Kanpur, Uttar Pradesh, claiming the lives of 150 passengers and injuring more than 200.
It's important to note that these are just a few notable examples, and there have been numerous other train accidents in India over the years. The Indian government and Indian Railways have taken measures to improve safety, including the implementation of new technologies, upgrading infrastructure, and increasing awareness about safety protocols. However, it remains a complex challenge to ensure the safety of a vast railway network that serves millions of passengers every day.