Police Detain 48 Chinese Tourists in Bangkok Pub Raid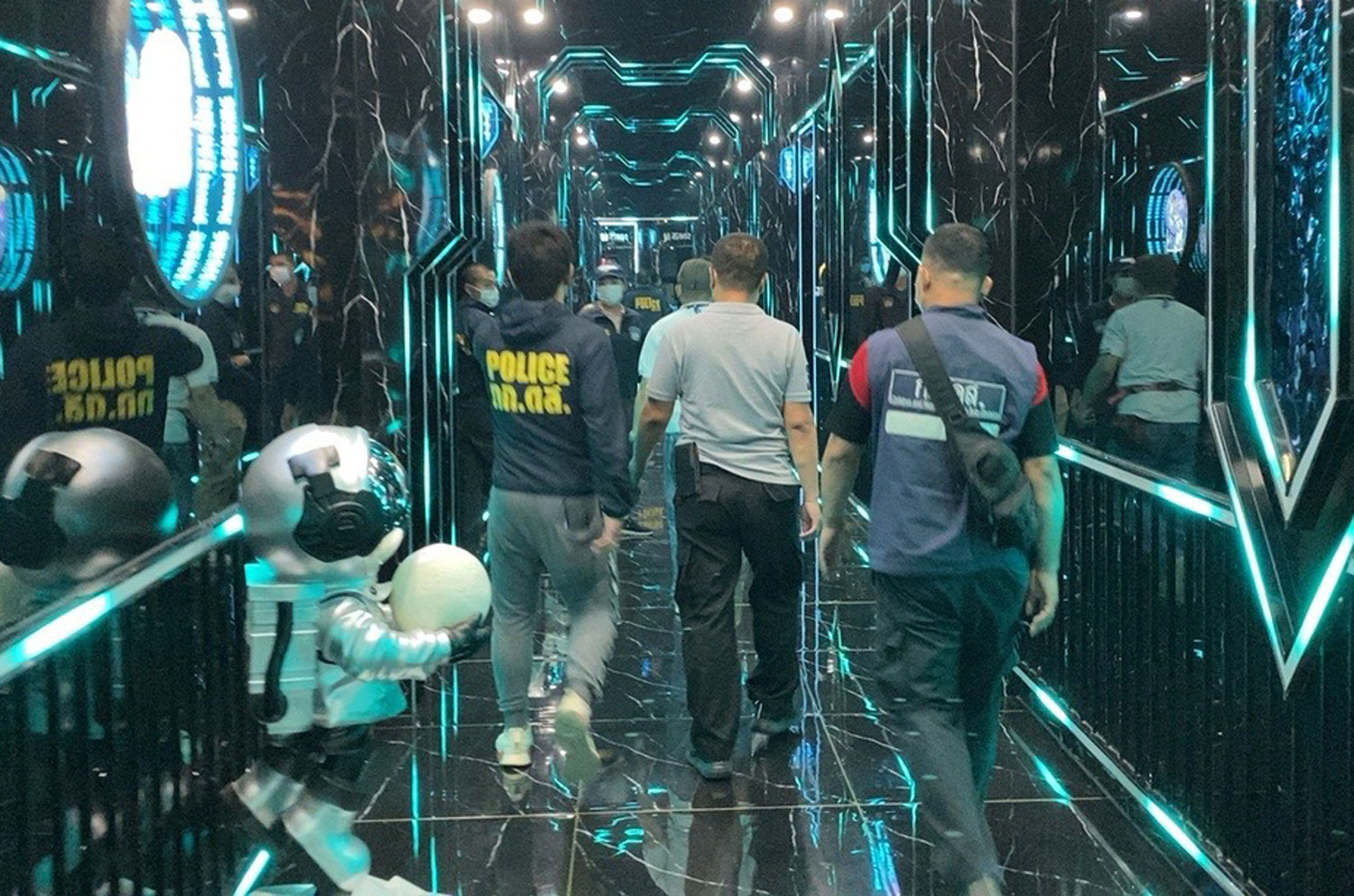 Police stormed a pub in Bangkok's Huai Khwang district early Friday morning, detaining 48 Chinese tourists and seizing a substantial amount of illegal drugs. The police raid at 3 a.m. uncovered 30 men and 18 women partying in four karaoke rooms.
Cocaine, ketamine, ecstasy, and "happy water," an illicit drug cocktail, were among the narcotics seized, along with drug-taking paraphernalia.
After testing positive for drugs, several Chinese tourists were charged. Police are currently examining if they broke the law regarding immigration and whether the pub operator gave the drugs to its patrons.
According to the Bangkok Post, police had been gathering information about the pub for two weeks before to the raid and discovered it operated similarly to the iconic Jinling tavern.
Last October 26, police raided Jinling pub in Bangkok, which was operating unlawfully in three adjacent buildings on Charoen Rat Road in Yannawa district. A total of 104 consumers tested positive for narcotics, 99 of whom were Chinese nationals.
The Jinling pub raid sparked an investigation that resulted in the arrest of Chinese businessman Chaiyanat "Tuhao" Kornchayanant and 40 others on several drug-related, organised transnational crime, money-laundering, and other offences.
It was later revealed that scores of Chinese criminals were operating in the country after obtaining long-term visas with the assistance of dozens of corrupt immigration agents. The investigation is still ongoing.
The commander of Metropolitan officers Division 1, Pol Maj Gen Atthaporn Wongsiripreeda, stated that officers are interviewing the workers of the pub that was raided on Friday in order to learn more about the venue.
According to the documentation, the tavern is owned by a Thai national, but authorities will conduct a comprehensive investigation to see whether it is linked to Jinling, he said.
According to a statement from an accountant, numerous employees were Chinese who speak mandarin. The majority of consumers were Chinese tourists who were charged between 6,500 and 15,000 baht for karaoke services without alcohol.
According to investigators, a Thai man, thought to be a security guard, was arrested on a firearms-related offence after police discovered a gun in his hands. Five automobiles belonging to customers were seized for additional investigation after police discovered cocaine in some of them.
Grocers were proxies for Chinese fraudsters
Meanwhile, police have discovered that two Bangkok grocers served as directors of 48 shell businesses linked to a Chinese couple accused of running a 10-billion-baht worldwide fraud scam.
According to Pol Maj Gen Amnat Traipote, deputy commissioner of the Cyber Crime Investigation Bureau (CCIB), the two grocers, who owned shops in Thon Buri, were paid 4,000 baht each month for each company they represented.
The tour guide services, brokerage, wholesale, holding, and property trading businesses were legally registered with the Department of Business Development.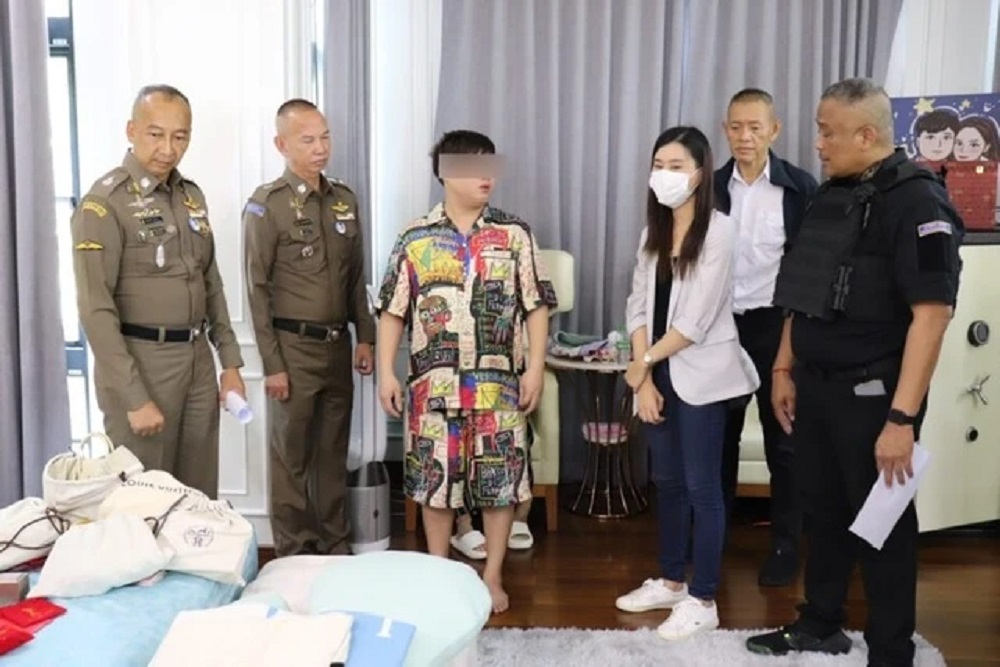 Thai stockholders owned 51% of each company, with the remainder owned by Chinese citizens. The enterprises each had a registered capital of 5 million baht and were all headquartered in the same luxury home development in Prawet district where the Chinese couple was arrested on Wednesday.
According to Pol Maj Gen Amnat, police are now reviewing the companies' tax documents.
Shaoxian Su, 31, and his girlfriend Keyi Ye, 25, were arrested on allegations of public fraud and money laundering at their 67-million-baht home in Prawet's The Palazzo Srinakarin estate.
According to police, the pair duped people in a number of nations into making false investments in digital currencies and other assets, causing a total loss of 10 billion baht.
Police suspect that companies in their network bought 19 luxury houses in the same Prawet estate and leased them to other Chinese citizens.On Wednesday, authorities seized valuables worth hundreds of millions of baht from the couple.